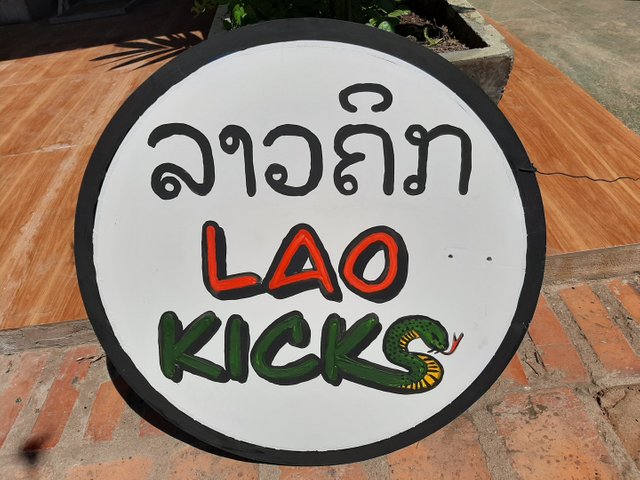 This was a fun sign to paint. I had designed the logo on my iPad a few months ago, but seeing it in real life was rewarding.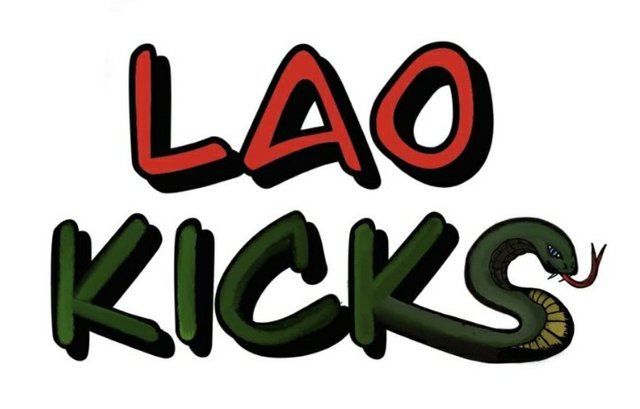 I tried my best for it to match the logo from our website, https://LaoKicks.com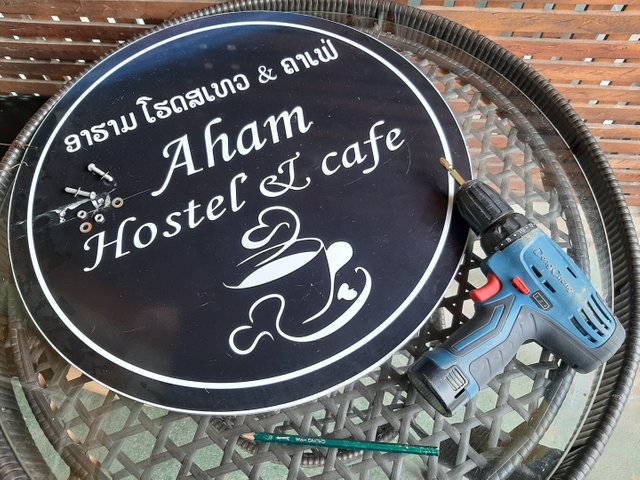 The hostel went out of business because of the pandemic, so we took down its sign and used it for our shoe shop.
Tools
3M painter's tape
pencil
laptop
pocket projector
spray paint
small paintbrush
latex paint
(black, red, yellow, blue)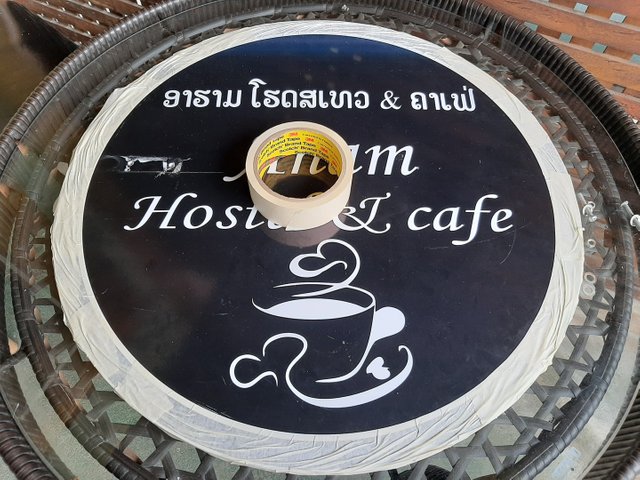 The original sign had a nice black border around it, so I put painter's tape over it before I spray painted it white.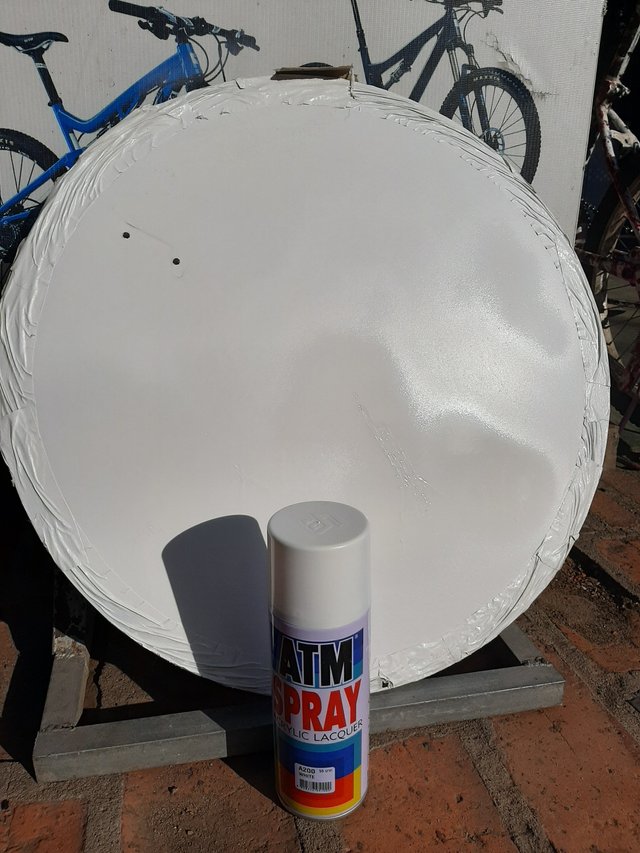 It took many layers and a can and a half of white spray paint to cover up the old sign.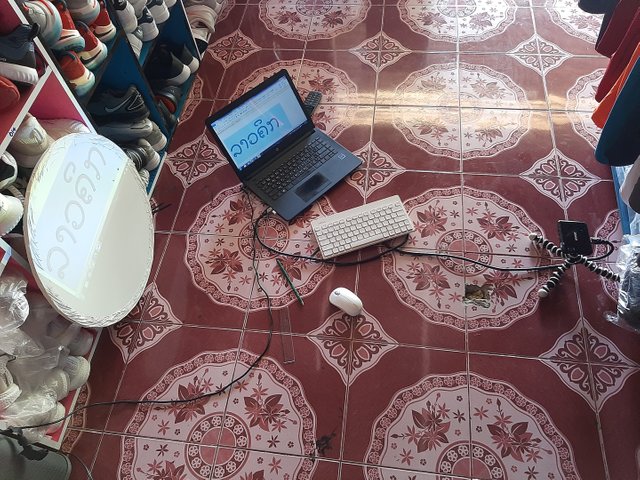 I projected the lettering and logo on to the sign and traced it with pencil. Here in Laos, you must have Lao language first and equal in size to any Roman letters.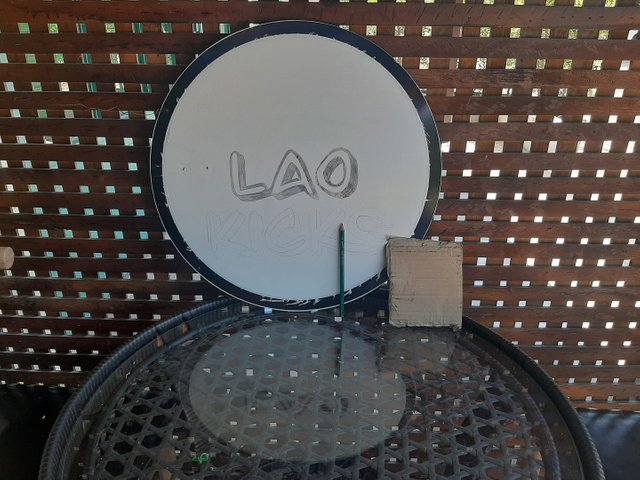 Don't go wild with the pencil because it will smudge. You just need to make an accurate trace.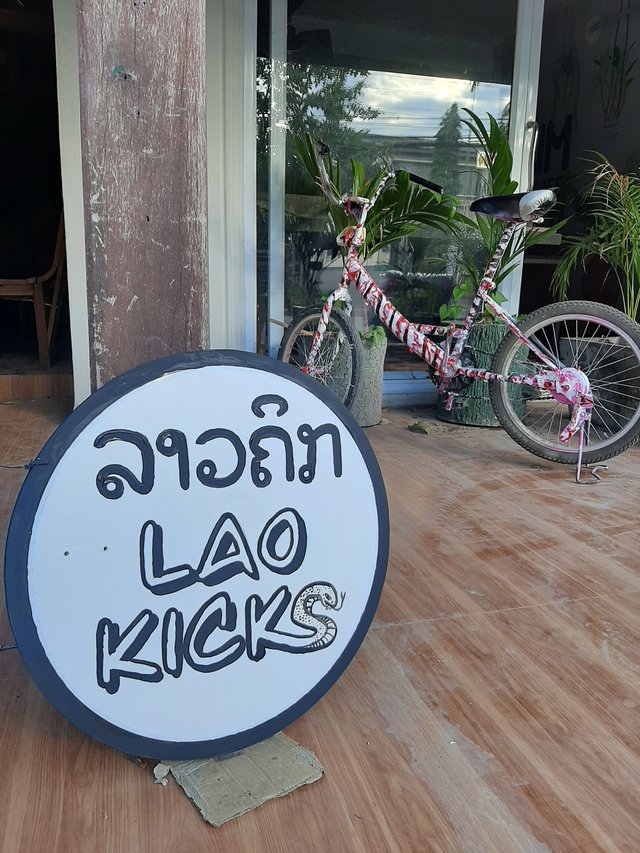 I painted the black first because it will be the shadow. You can see my colorful BMX in the background. The paint job has worked at preventing theft so far.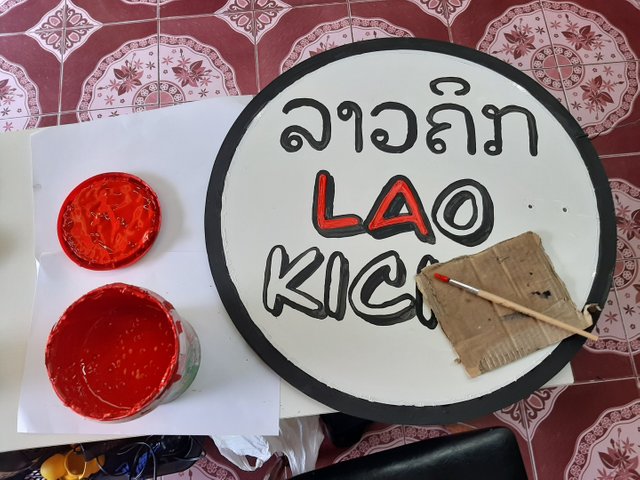 I was able to do all the red in single strokes.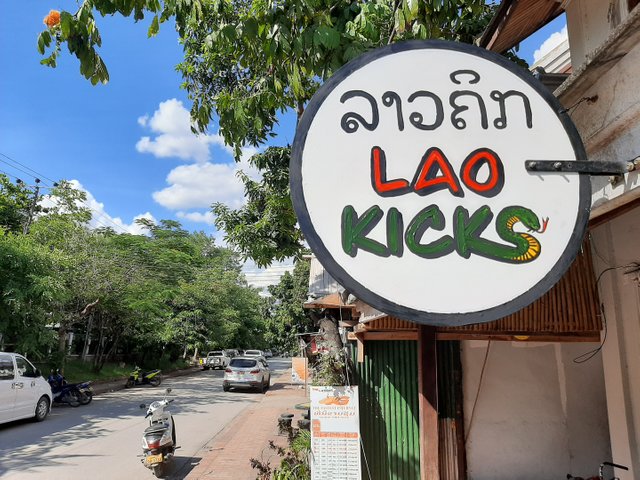 After a layer of clear spray paint, we put the sign up.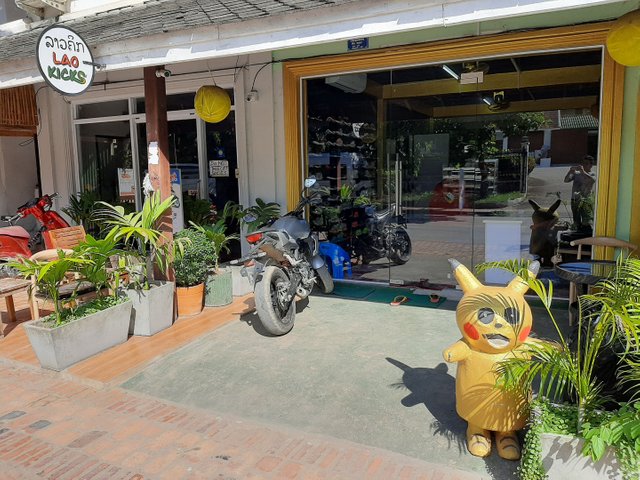 It felt good to design and paint a logo myself. Don't be afraid to try doing things yourself. They may just turn out better than you thought. Thanks for reading and have a great day.