English
Português
---
I'm always imagining new crazy stuff to build in Lego. :-)
I've learned that UFO - Unidentified Flying Objects - Spaceships from other planets.
I've decided to create some WFO's. - Weird Flying Objects - some mad flying vehicles that we can find on this planets. :-)
So today I'm sharing my first WFO invented by Aliens - One Gliderplane. :-)
It can pick up, fly, and land like an airplane, and move with the wind like a glider with the engines off.
I'm sure that the aliens in other planets have already invented this one. :-)
I hope you like these WFO's in Lego, like I do, when I image and make it, and when people like it. :-)
Estou sempre a imaginar novas coisas malucas para construir em Lego :-)
Aprendi que OVNI - Objectos Voadores Não Identificados - Naves Espaciais de outros planetas.
Decidi criar alguns OVE's. - Objectos Voadores Estranhos- alguns veículos loucos voadores que podemos encontrar nestes planetas :-)
Por isso, hoje estou a partilhar o meu primeiro OVE inventado por Aliens - Um Planoavião. ou Planadorvião. ou Planovião:-)
Pode pegar, voar, e aterrar como um avão, e mover-se com o vento como um planador com os motores desligados.
Tenho a certeza que os alienígenas de outros planetas já inventaram este :-)
Espero que gostem deste OVE 's em Lego, como eu gosto, quando o imagino e faço, e quando as pessoas gostam dele. :-)
---
The Animation | A Animação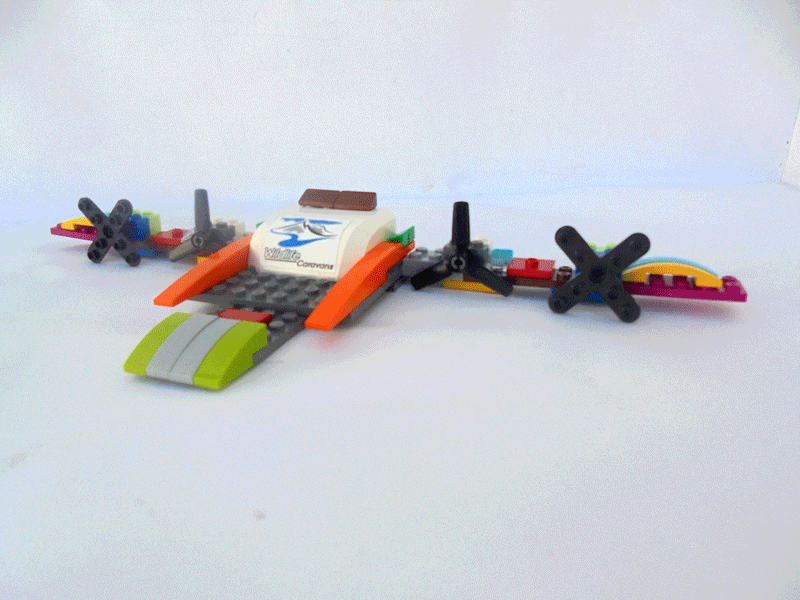 Some Pictures | Algumas Fotos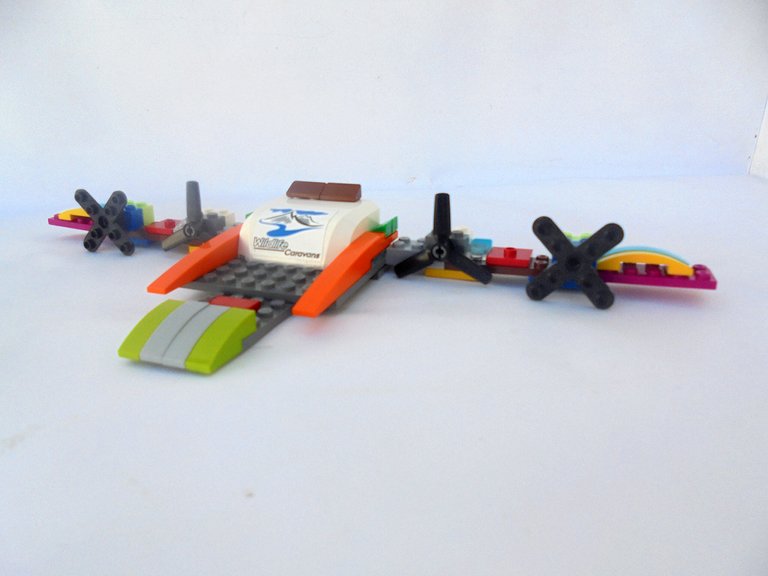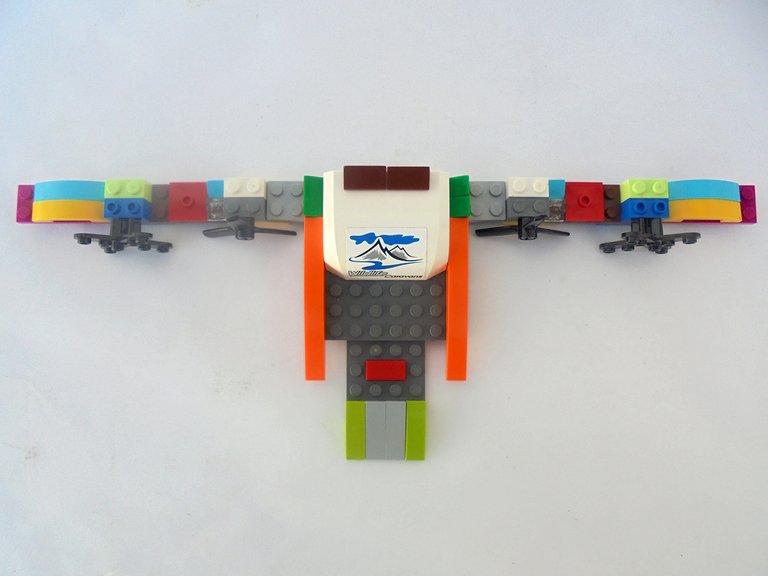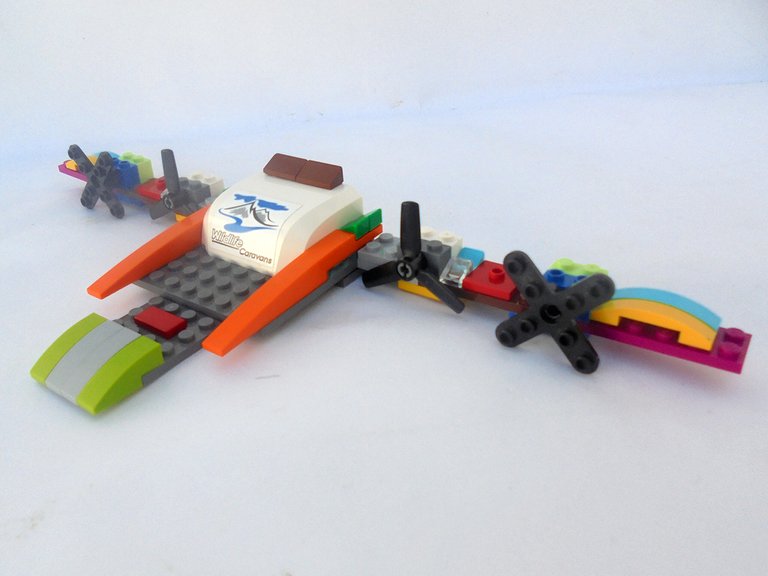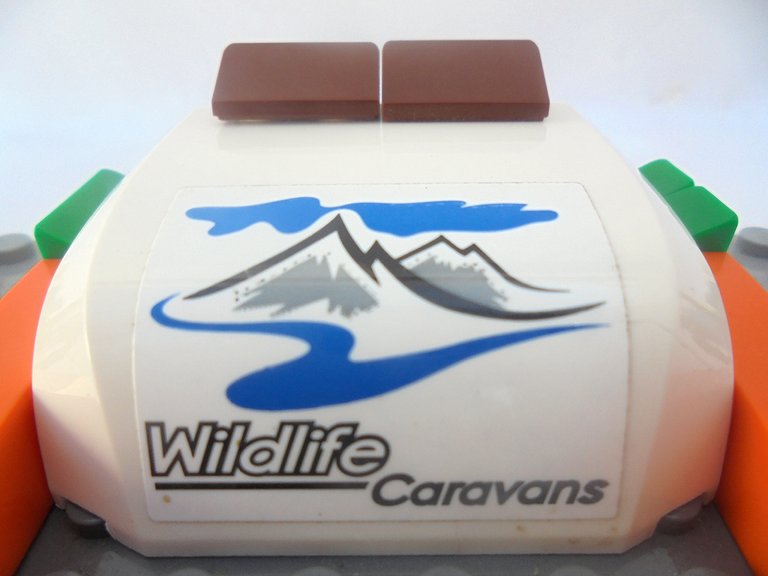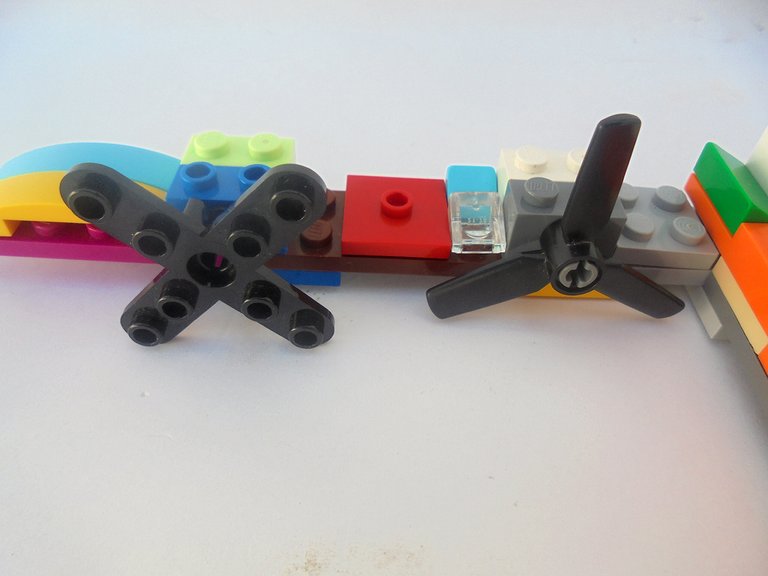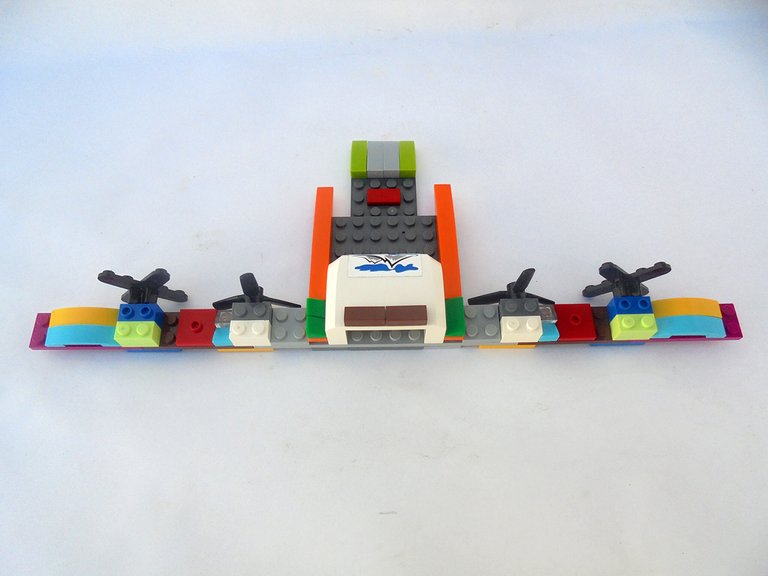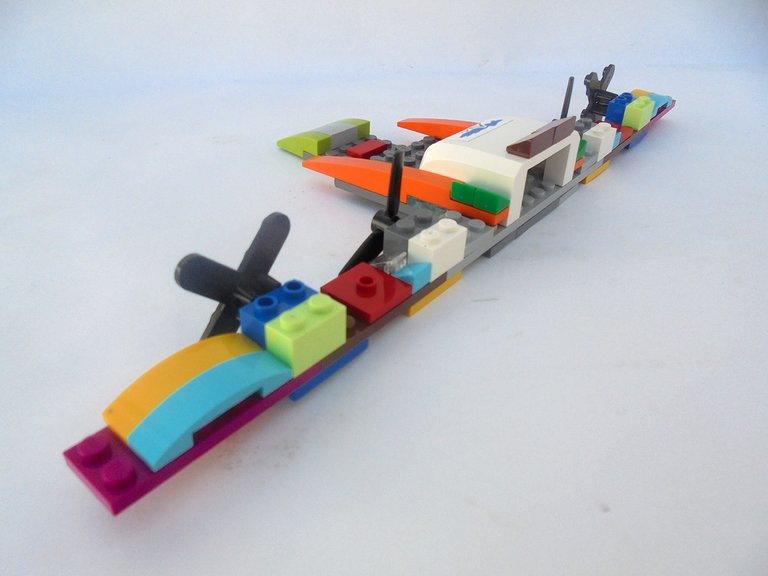 I'm doing the Gaugan AI Contest on Hive. Please participate.
Week 52 - Check it in here .

Olá a todos, continua o concurso IA Gaugin no Hive.
Semana 52 - Veja aqui .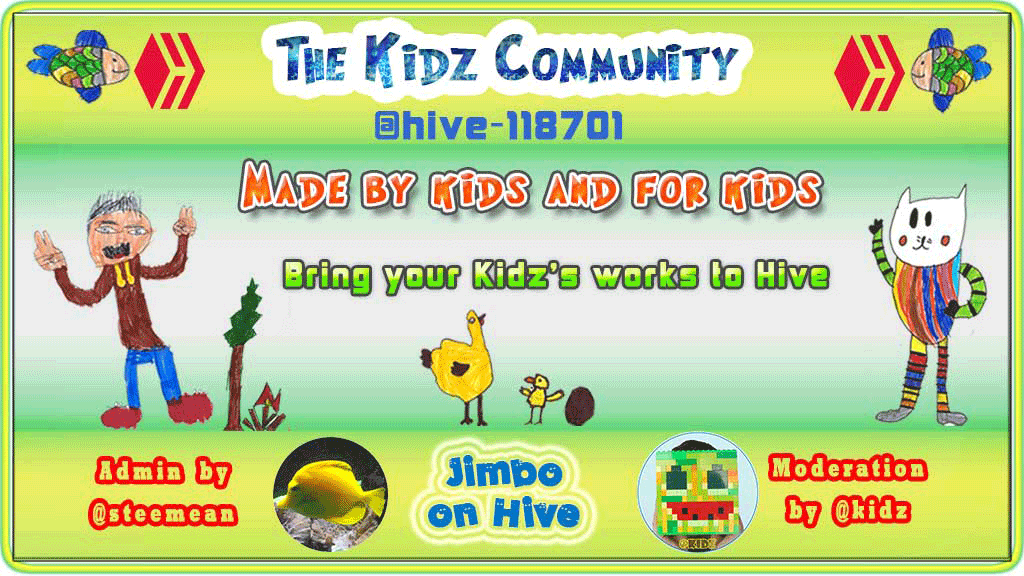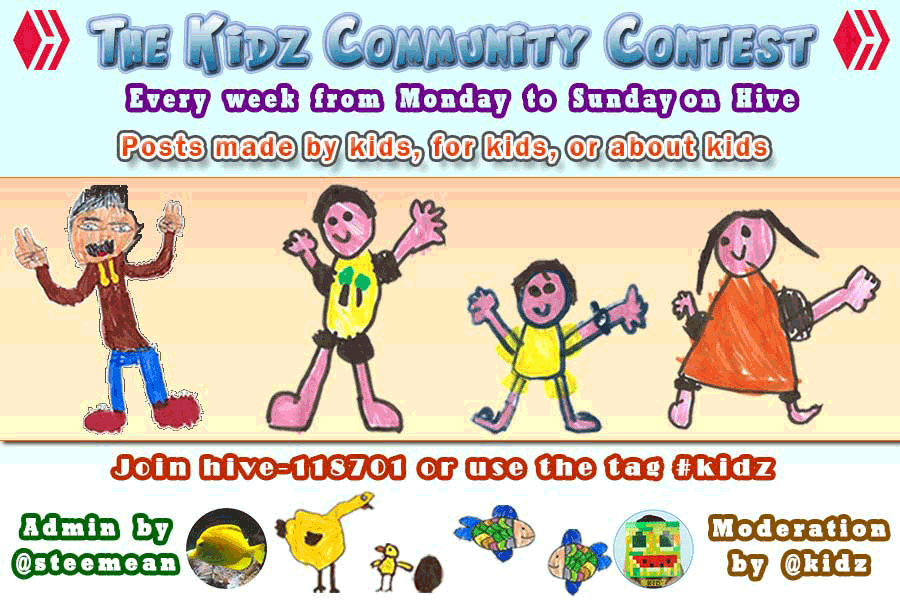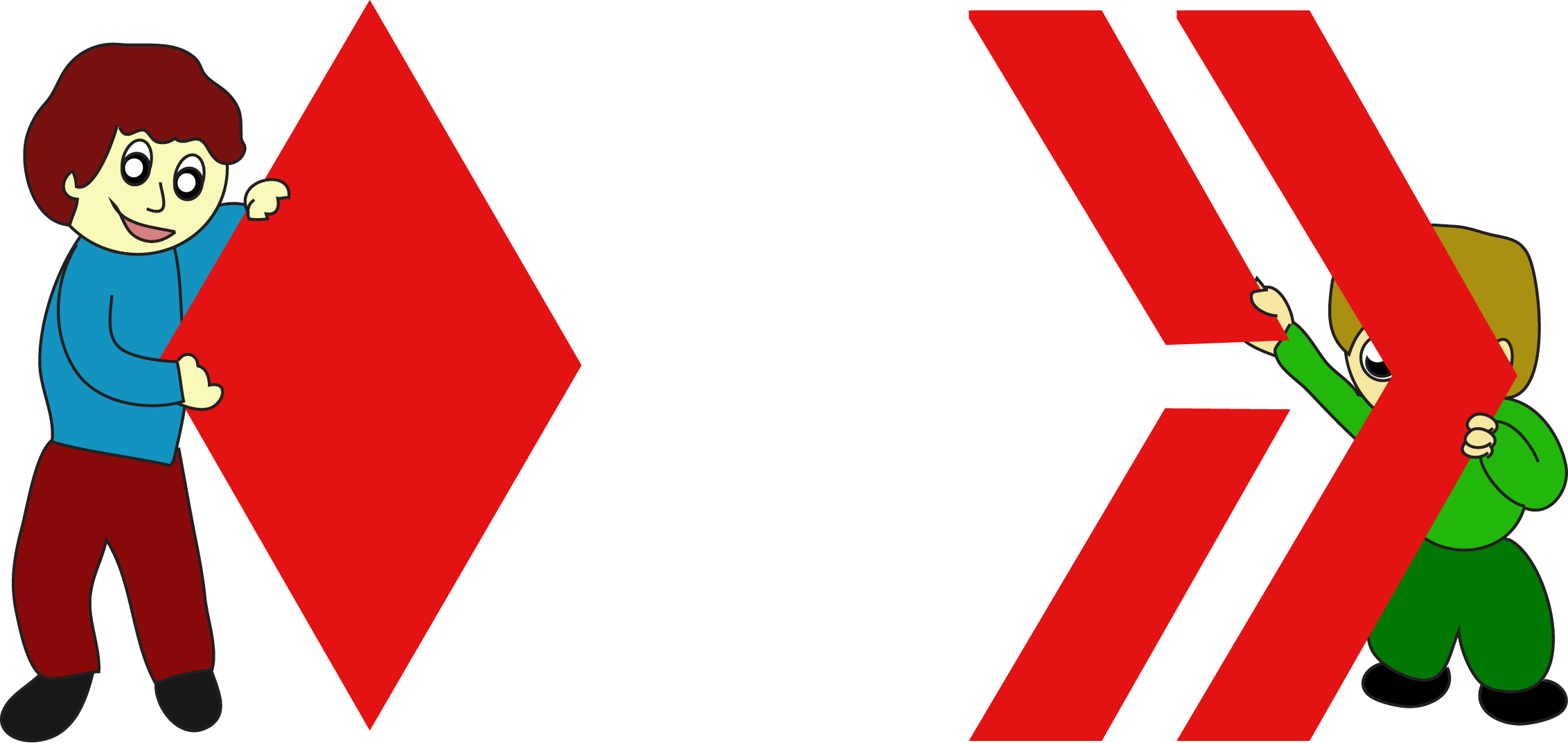 Por favor, Faça um comentário se gostou.
Jimbo, o puto do Hive - Eu tenho apenas sete anos de idade.
Por favor leia este post em introduceyourself, Jimbo, O puto do Hive .
Eu também publico como @kidz o moderador da Kidz Community no Hive .