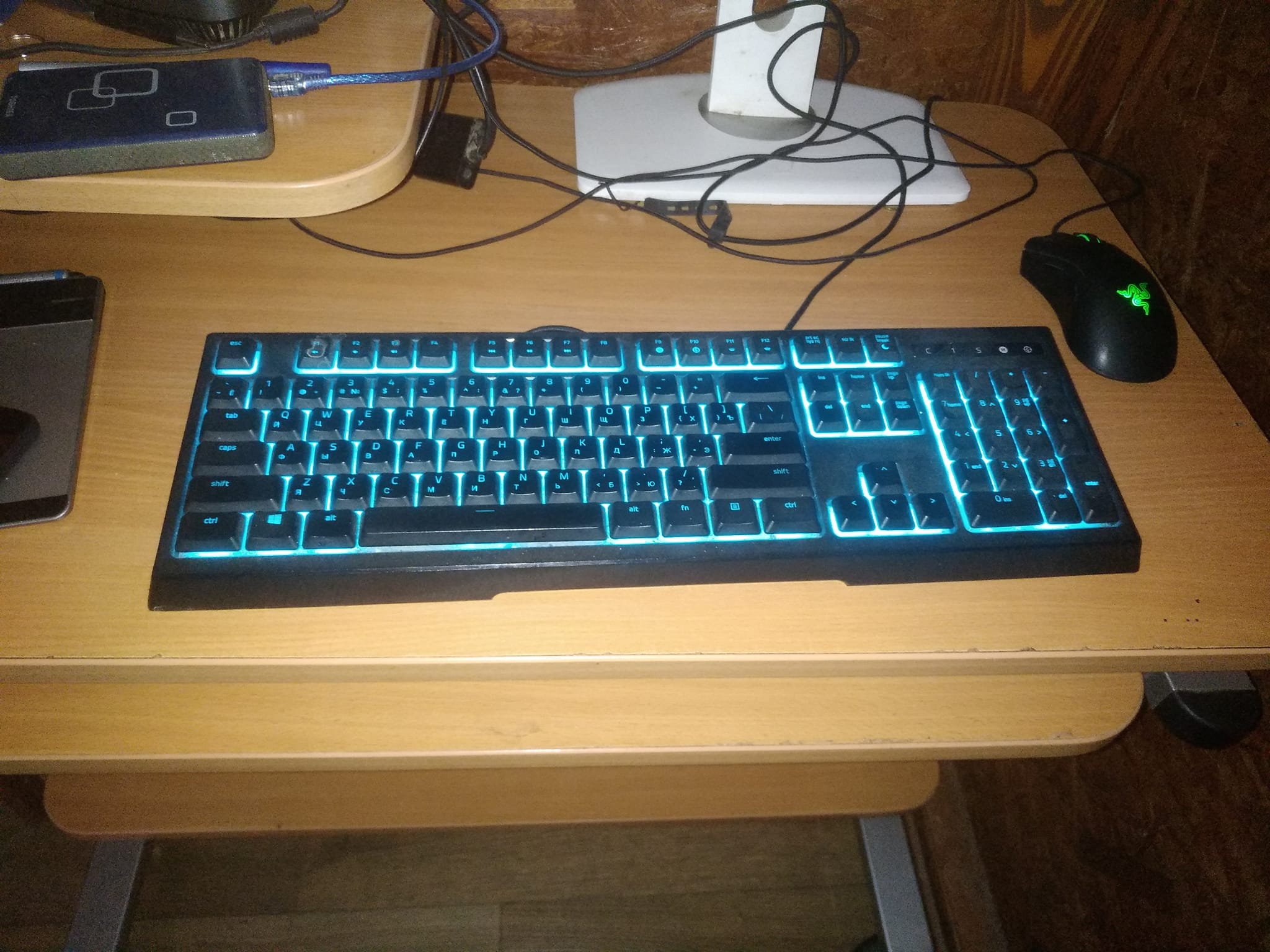 Hello my dear friends!
As you may remember, I devoted this year to actively mastering Photoshop and photo art processing techniques. But the war made adjustments to our lives and our plans. We spent two months without electricity due to the occupation. When I returned to my classes, I discovered that I had forgotten some of the tricks. In addition, the course time is over and now I do not have the support of the teacher. Luckily I have videotapes of the course. I decided to start over to brush up on my knowledge. My daughter is a professional artist and she agreed to be the moderator of my artwork.
To cheer me up, she upgraded my equipment a bit. She gave me a new keyboard and mouse. They are wonderful! In addition to good functionality, they are also beautiful, because this product line belongs to gaming equipment. They are constantly changing colors and it makes my table look like something magical. I have long dreamed of them, but, frankly, I can not afford it.
Now I dedicate several hours a day to artworking. I hope that by the beginning of autumn I will get the right shape and fill my portfolio with interesting works. However, I must admit that my daughter turned out to be a much stricter coach than my coach was on the course. She looks at what I'm doing through the eyes of an artist. I'm not complaining, on the contrary, it's not bad, because only by setting a high enough bar can you achieve at least an acceptable result.