Now that my new front axle is in, trying to find the right u-joint for the front driveline is becoming quite the PITA!!!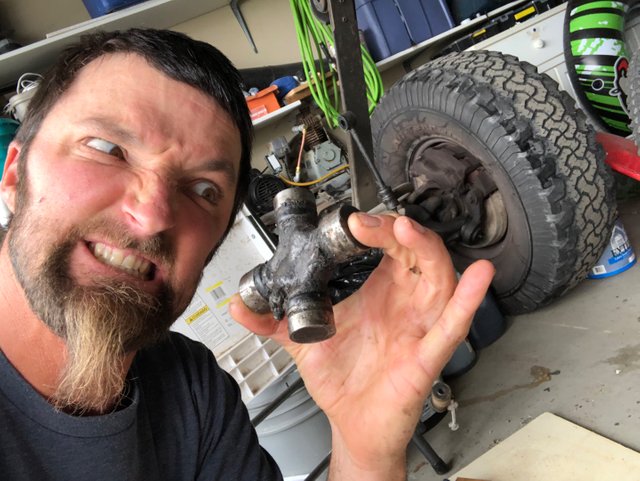 My truck started out as a 2 wheel drive, then a company turned it into a 4 wheel drive. So to say this truck has a stock front driveline would be guessing. Now that I have installed a front axle from a 2005 in my truck things got a little more complicated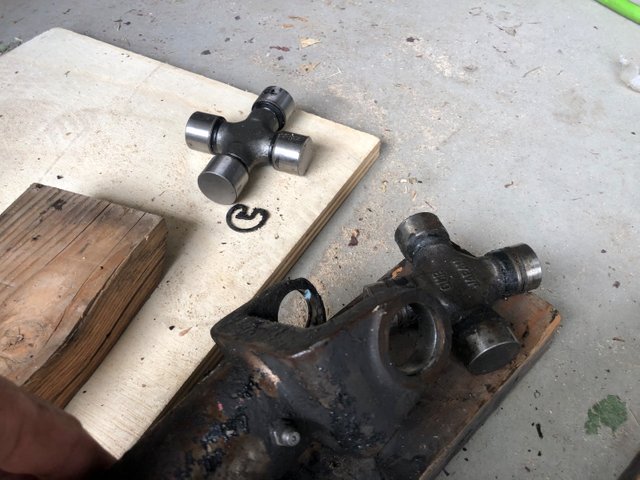 Some U-joints are held in place by snap rings. The end caps can be removed and they are basically pressed into they position. Then a snap ring is installed in the housing. Then there are others held by bolt-on straps. Simply place the u-joint in the cradle, place the strap over the end caps and tighten them to torque. Easy!!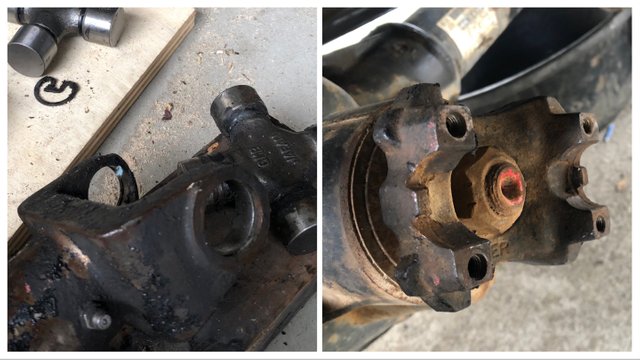 The front driveline from the 2005 is too long to just be out in this truck... and the u-joint from the 1997 front driveline is too small in diameter to fit the 2005 axle yoke. The new u-joint I have fits the axle side perfect, but is too long for the driveline side!!! (A buddy accidentally had me order the wrong one) Dang I am going in circles!! Using this chart I thought would help but.... I think I just confused myself more.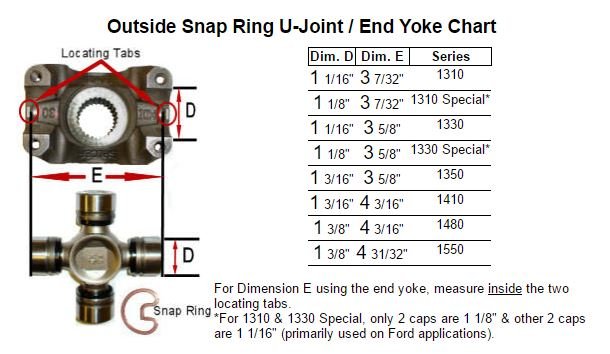 I know one side is a 1350 and my buddy tells me to get the other side a 1310... well that makes the length waaay too small. I am leaning towards buying a 1350 on all sides and see what happens... I hate just throwing money at it but dang!! Maybe I can take the driveline to a repair shop and they can get a better measurement than I can.
The beast is so close to being done and I am getting really excited!! I have had a few issues but that comes with the territory. I had to order taller shocks and the springs from the parts truck were too soft. They were only rated at 5,200 pounds and they didn't like my 1,100 pound engine on them. So my son and I had to install 6,500 lb springs.... well I am not going to go into all of it but I did want to express my u-joint frustrations... The Struggle is Real when installing a 2005 front axle in a 1997 (from the factory) 2 wheel drive. Sometimes I wonder why I do stuff like this...

Your Random
Dose of...