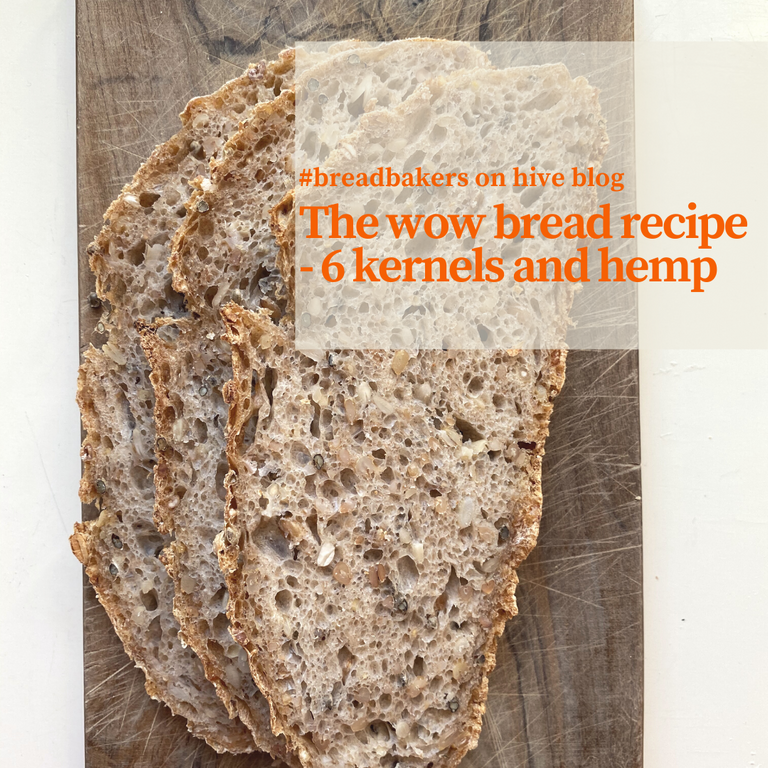 Its hot outside, its hot in the kitchen and if you put on the oven…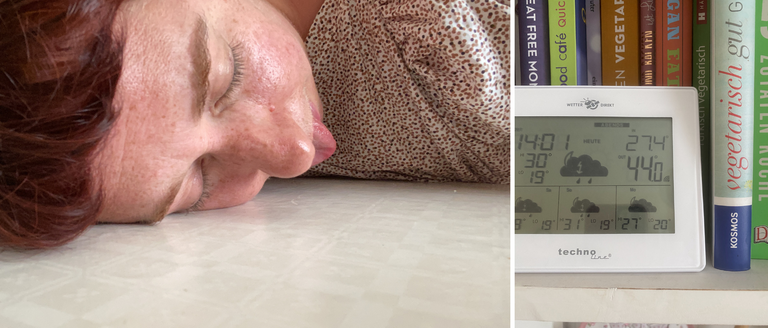 Bread baking in summer is in many ways a challenge for me. When the temperatures rise, I mostly love to eat fruit and yogurt in the morning, so days can pass without me noticing that I have no bread in the house. No problem you think, but noooooo…. The pour sourdough in my fridge. Its crying for food and love. In the middle of summer, I easily forget to feed the sourdough for more then the standard 7 days. (Rest assured Hilary the lievito madre and Heidi the rye sourdough are up and well).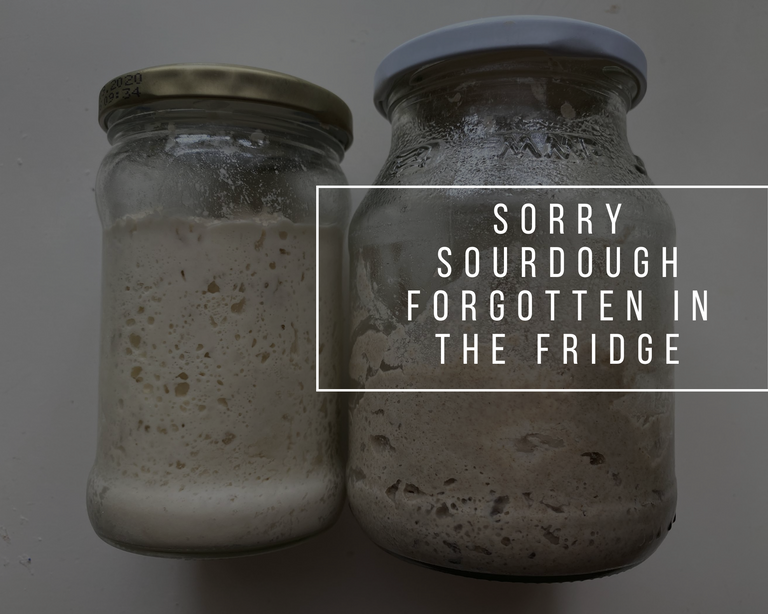 Yesterday I bought our first squash for soup in the morning and got an intense wish for a sturdy bread with whole kernels and seeds to accompany it. Nothing better than baking a wonderful fresh loaf of whole meal bread at home during 30 degrees and 99,9 % humidity (I may exaggerate a tad). I fetched both sourdoughs out of the fridge and looked with fear in my eyes (and my nose, because of the strong acetone smell) at the crumbly surface of my once lively sourdough. 12 days no feeding and refreshing. Shame on me. But thankfully no mould on the sourdough, so I had hope to reanimate it.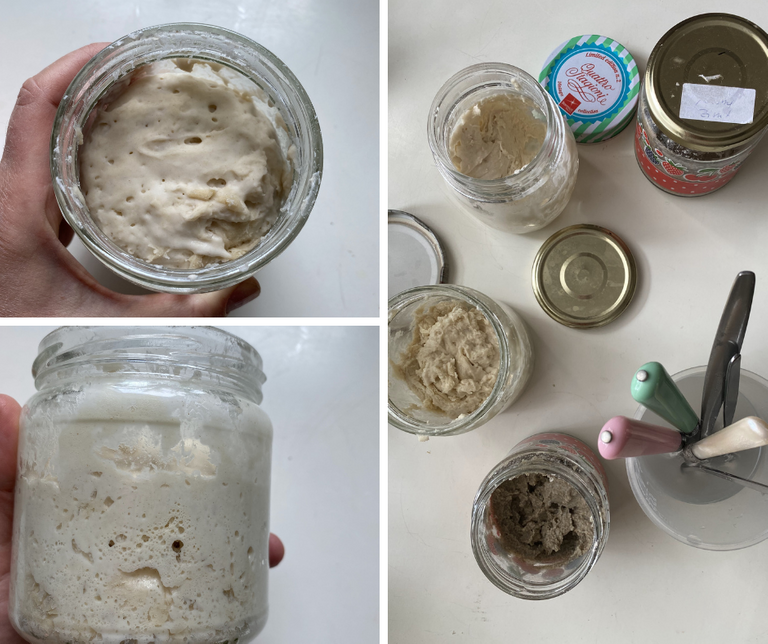 Because of the warmth in our kitchen I could calm down roughly after 2 hours as the first bubbles showed in the new sourdough mixture. Hilary and Heidi are alive. Joyyyyyy. I gave both two more hours to rise and ripe and then put them back into the fridge and used the very old (12 days, you remember) sourdough remnants for my whole meal, whole kernel, super seed bread.
I was reassured now that even the old sourdough was still alive, but on the other hand was unsure how alive and active, I decided to make a completely weird and experimental bread. You know such a bread which I tell my friends they should never make. If they ask what is important for bread making, I always stress that one should use a proper recipe and be very strict with grams and minutes.
But not me…. I am the ruler of the world bread. I can do whatever I like… (the excuse to my hubris: it was very warm, and I was intoxicated by joy about my alive sourdough)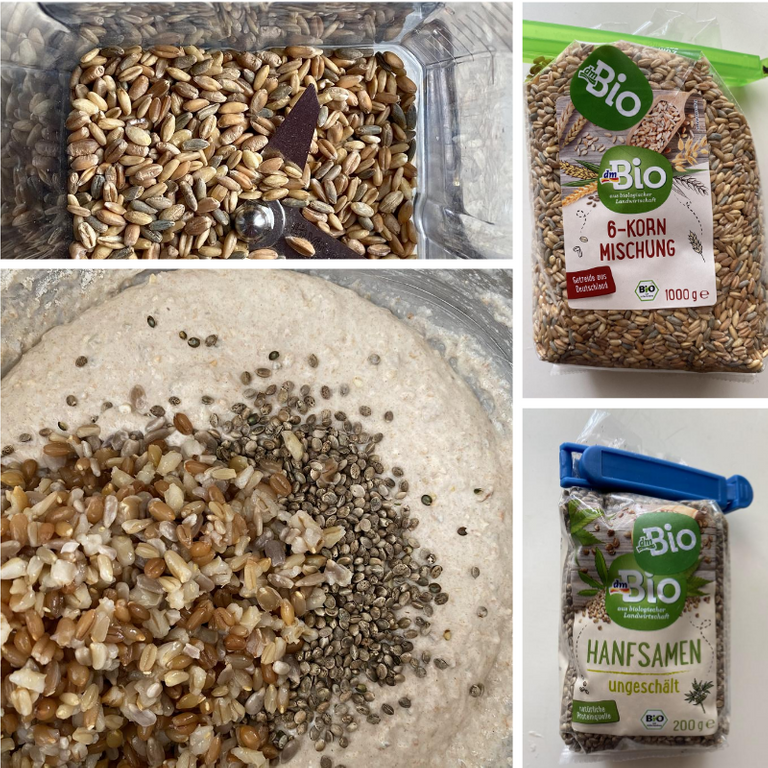 My wild kernel mix bread recipe
At first, I diluted both old sourdoughs with water and let them rest for 30 minutes (78 g Lieveto madre, 82 g rye sourdough, 300 g water).
Then I added 85 g of roughly ground 6 kernel mix, 100 g of whole wheat flour and 200 g of 660 spelt flour and let it rest for 30 minutes.
Meanwhile (exactly one hour) I cooked roughly 100 g of a kernel mix (spelt, rye, wheat, einkorn, barley, oat). This mixture should cool before it goes into the bread dough, so forgetting all my good manners, I put it into the deep freezer and hoped it will cool down in minutes (it didn't… I don't have shock freezer which you can see in such wonderful baking shows on tv).
So, next step was to combine the kernels with the dough mixture and to add 2 g of commercial yeast and 10 g of salt. And as I was in this Frankenstein mood, I also added 50 g of hemp seeds. Adventure :-DDDD (I fear I am too long alone at home, small things excite me a lot :-D) I kneaded the dough for 10 minutes and then again resting and waiting. After 20 minutes I stretched and folded the dough. And after another 20 minutes again. Now I put the whole super wet dough which already formed bubbles into the fridge. I am unsure why the dough was so active, if it was due to the high fibre amount or because of the very warm kitchen (app. 28 degree)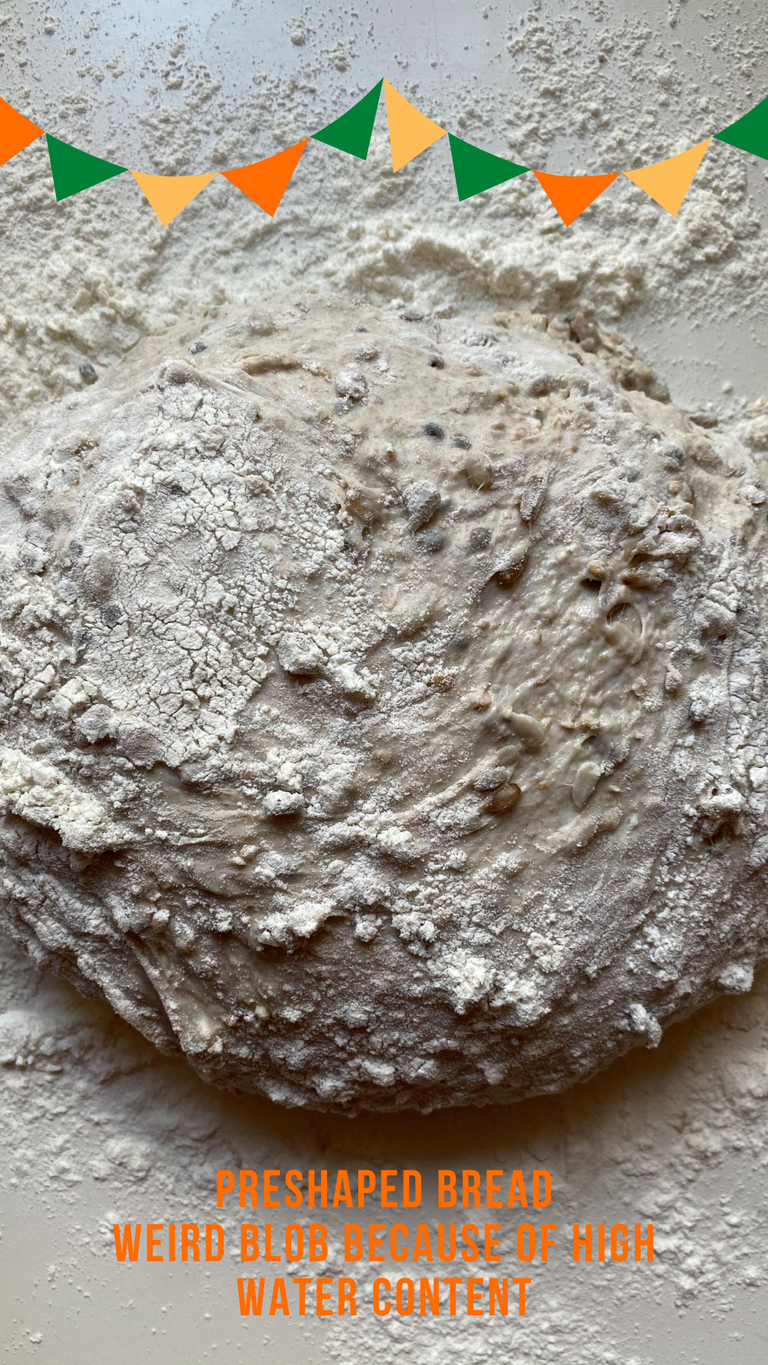 After 6 hours in the fridge (6 degrees C) the dough had more than doubled and was ready to get shaped. Which was no easy thing, as it was kind of liquid :-DDD I tried a rough preshape, let it relax for 15 minutes and formed it again. To achieve a round form I fitted it into a relatively small round bowl for the last proofing.
One hour later oven and my cast iron pot were hot, and I baked the bread for 30 minutes with lid (230 degrees) and 20 minutes without.
Tadaaaaaaaaa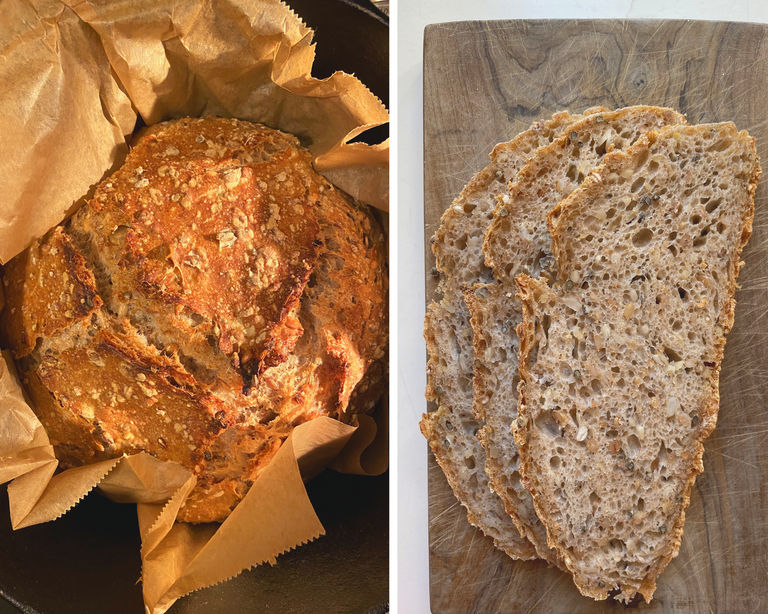 The experiment worked out (you, dear reader, knew this beforehand or I would not have presented you with the recipe). The bread is super soft and wet (in a good way) with some crispy hemp seeds and a nice mellow taste.
I love it and will definitely make it again.
Looking forward to your summer bread stories <3