This is a weekly contest. An opportunity not only for Steem/Build-It community but for all the communities of Steem based platforms and/or Steem Engine tribes to be more active on Build-It.io.
The purpose of this contest is to engage more and more Steemians in positive activities by providing them reasonable opportunities to earn Steeem and BUILD tokens as upvotes and rewards.
This way, they will play their part to support, empower and strengthen the blockchain with their hard work, as well.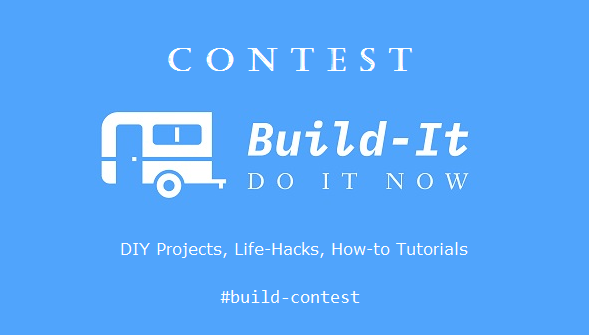 See RULES & REWARDS sections for the details of Upvotes and Rewards.

#Build-it is a community, born out of the need to empower and strengthen DIY (Do It Yourself) projects, How-to tutorials and life hacks.

Among many others, Build-It was set up as a means to encourage and reward high-quality DIY Projects and How-to Tutorials.
A DIY Platform to Find & Share Life Hacks

CONTEST:
Write a post or make a video in the following categories:
DIY Project: This must be your own original project.
How-to Tutorial: This is about what you are good at and others can learn a thing or two form you.
NOTE: Videos can be posted on Dtube/3Speak, but don't forget to use the recommended tags, also write a brief description and explanation of your project or tutorial.

RULES:
Refer this contest in your post/entry.
For the written posts, don't forget to include picture/s in the post as you explain the procedure.
Use #build-contest, #build-it, #diy #how-to #posh as the first five tags.
Use Build-It for posting.
Share the proof of your sharing on Twitter (posh) in the comment section of the CONTEST post.
Don't forget to mention @BuildIt_DIY in your tweets.
Submit your entries and posh, not later than 11:59 p.m. 29th January 2020 (GMT).

REWARDS:
Every participants will receive an upvote from @build-it.curator.
First, Second & Third number winners will get 1000, 500 & 250 Liquid BUILD tokens respectively from @build-it. These tokens are other than the upvotes.
@diverse and @waleedtee will be the judges of this contest.