Hello dear friends!
My submission for #built-it contest
There are many such items used in daily life that we throw away as useless. But if we use our intelligence, and using a little brain can make them capable of reuse. There are many things around you that will be useless but they can be used in the right way. In this sequence, today I am going to discuss about how a bottle of coke is used correctly for household purposes.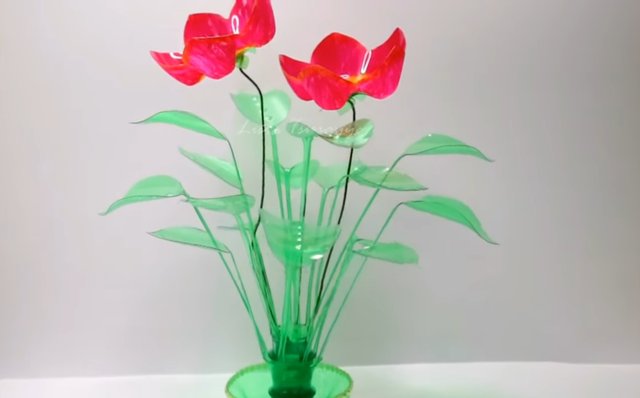 source
Items required for recycling
A bad bottle
Catch
Some plastic soft pipes
Marker
Pieces of paper cut by leaf shape.
*Candle
*Matchbox
Color Paint
Brush
Faviquik
Iron wire
Iron pillow
source
Let's build a bouquet with the help of these tools to decorate our room.
First of all, take a 500 ml liter Coke bottle. About 4 inches above the bottom surface of the bottle, cut the bottle with the help of a sharp knife. After that keep the upper part of the bottle separate, then mark the leaf design with a marker on the side of the bottle by placing the leaf design paper design on the top of the bottle.
Then cut with scissors in such a way that it does not separate. In this sequence, after cutting about 5 or 10 leaves from the bottle, the branches are taken out by making a mark with a marker in his head. Keep its bottom attached to the mouth of the bottle.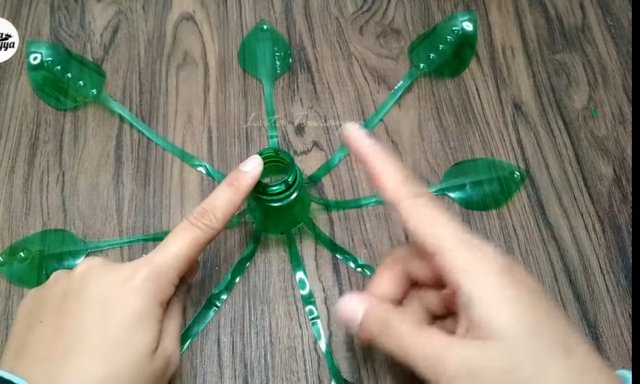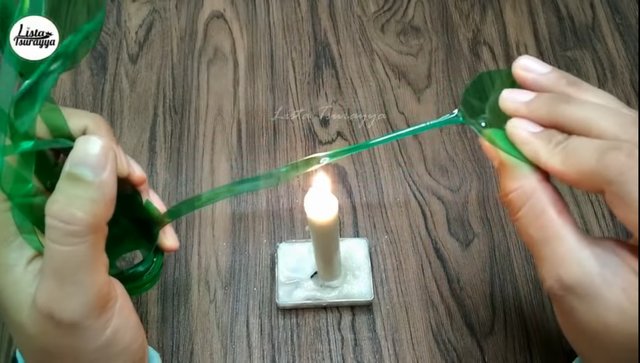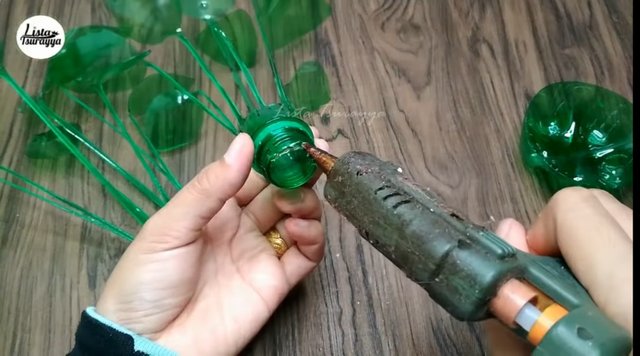 source
Then from the remaining part, thin strips are cut from the bottle to cast the plant in such a way that it does not separate from the bottom of the bottle. Separate the redundant part of the rest. After this, by burning the candle, the tubes made of plastic are heated slightly due to which it shrinks and becomes round. During this, hold the leaf upright near the leaf and keep it straight.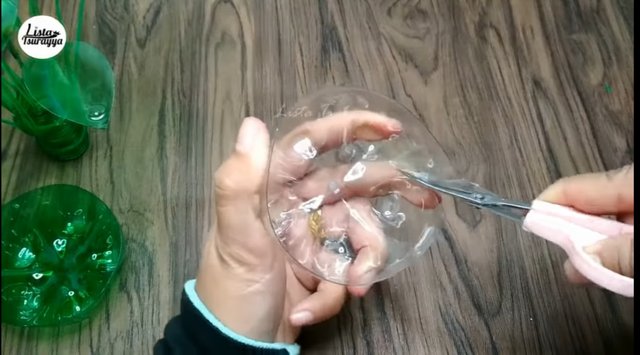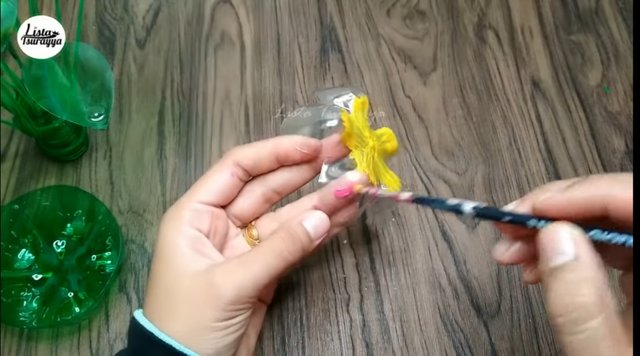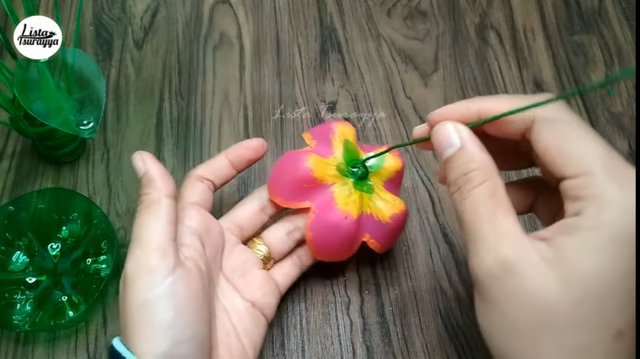 source
It becomes very straight until the plastic cools. The same sequence is followed for all leaf-attached branches. After that, cut the cut off the bottom of the bottle with scissors in the best shape. After that, its back part is painted yellow and red. After doing all these things, apply feviquick to the bottom of the bottle and stick it to the best shape. Meanwhile, we wrap this plastic closely in a thin iron wire and attach it to the bottom lid. Lift the end of the lid and place it in a plate, affix it to the faviquick and your bouquet is ready.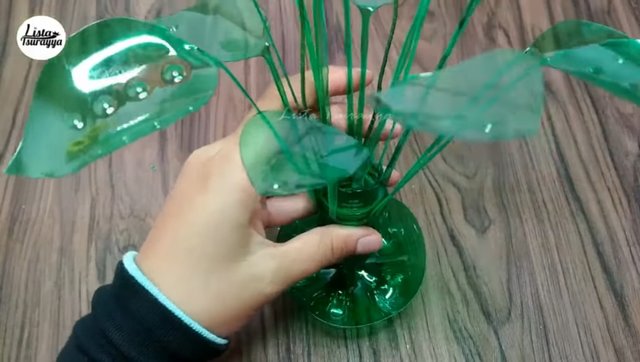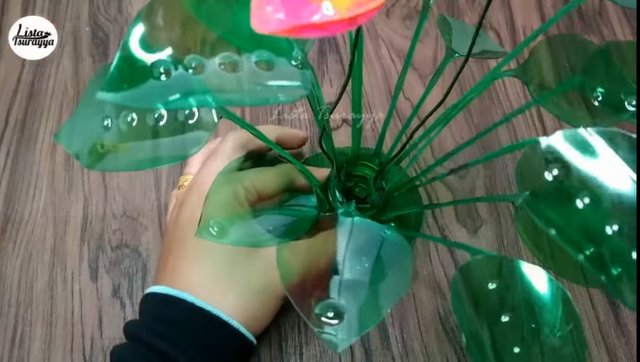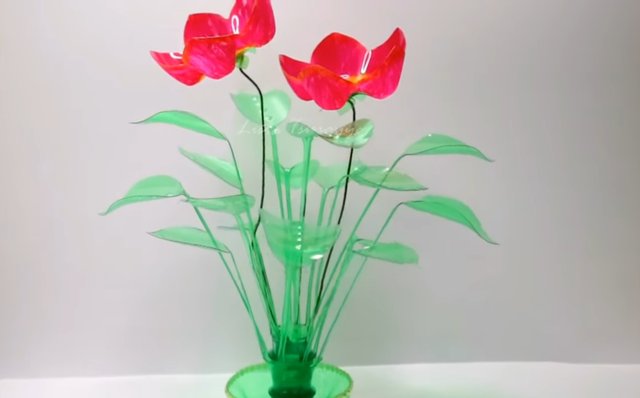 source
I think or the best way is to create new things from useless objects. Because not only will we save the environment from being polluted but we can also decorate our houses or rooms.
DISCLAIMER-
all video and image are not my own
All source taken from YouTube video
by Lista Tsurayya
All source and video taken from YouTube channel