There is more to creativity in life. One of the ways is through representation of image sequences on paper with pencils or pen. In this post, i will be making a pencil tutorial for you all to gain from STEP by STEP.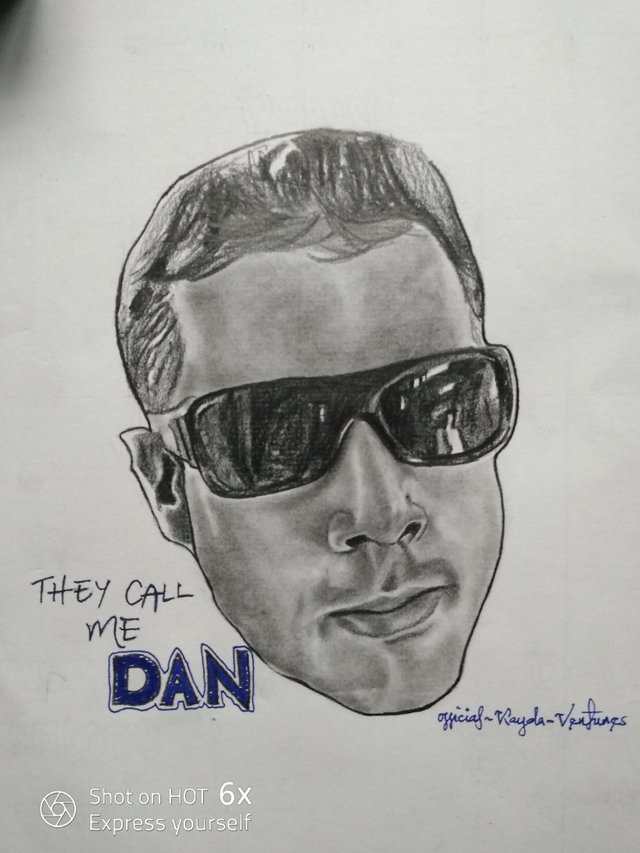 THE DRAWING I AM TEACHING ITS STEP BY STEP IS THE DRAWING OF @theycallmedan
Now lets go to the Step by Step stages of this portrait.
This is the stage where the paper is prepared for sketch. in getting the paper ready, a pencil and a ruler is used to make grid on the paper so as to be able to capture the resemblance of the reference picture i intend working with. When this is done, i was able to sketch out the shape of the reference picture. This is what i mean in the image below:
After sketching the shape of the reference picture, i moved on to the stage of highlighting the figures and parts of the face which shows the format and sequencial representation of where the eyes, nose, mouth and the ear. In this stage, this is where the detailing starts and this shows whether your resemblance is perfect with what you have on the reference picture. If there is mistake in the sketch, there will be problem with the resemblance in the reference picture. This means that this stage is a crucial stage where enough time is needed to be spent on the sequencing.
At this stage, we go into the shading of the sketch that we have made. when shading, it should be done gradually following box by box. This stage entails the detailing of the skin just as it is seen in the picture. some of my students often complain that they have difficulty shading and controlling both the tone and the tint from the reference picture to the sketch, but i show them in practicals that it is the easiest thing to do. In controlling this challenge, it is best to pick the shading box by box. In this stage also, the blending is done just as the shading is done box by box.
Just in the same process of shading, the whole boxes will be shaded accordingly.
Below are the sequential pictures: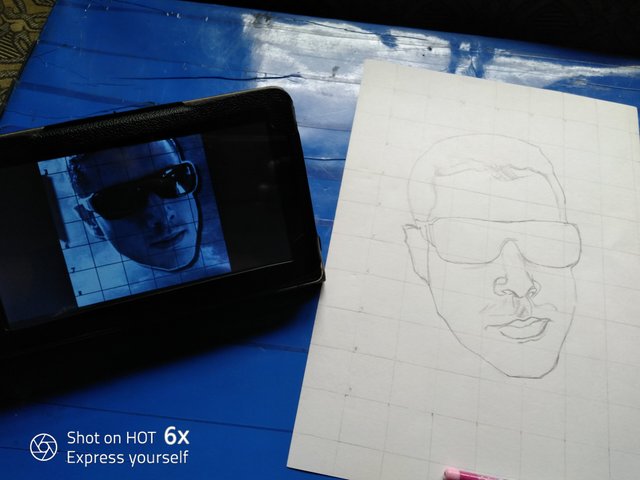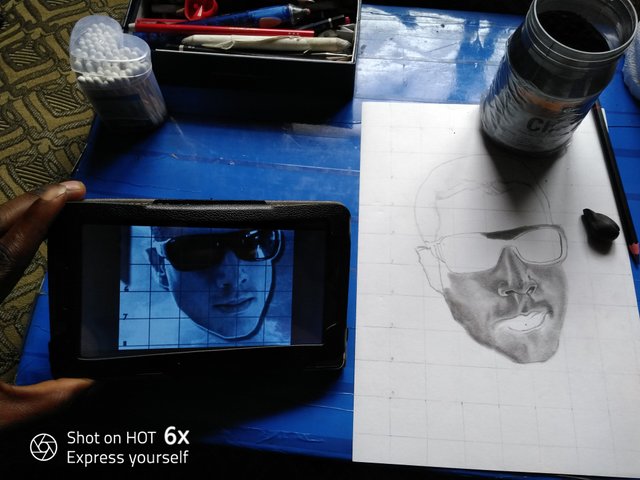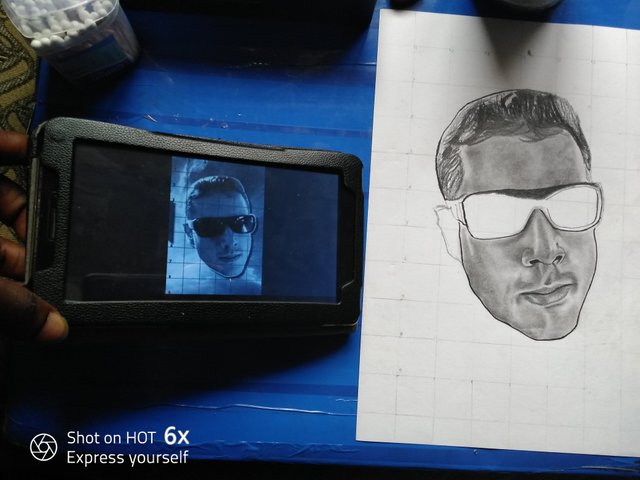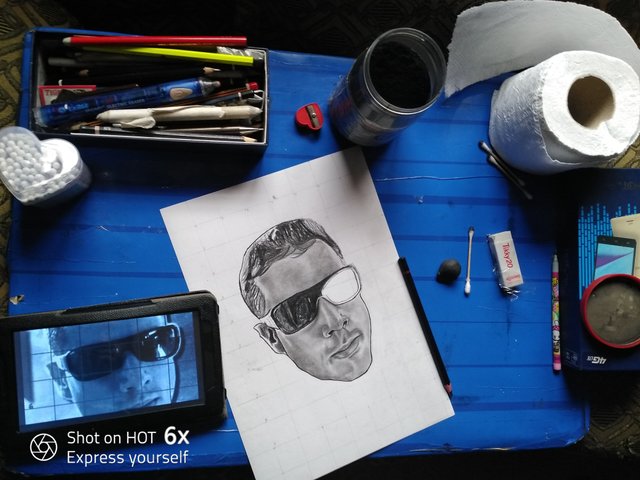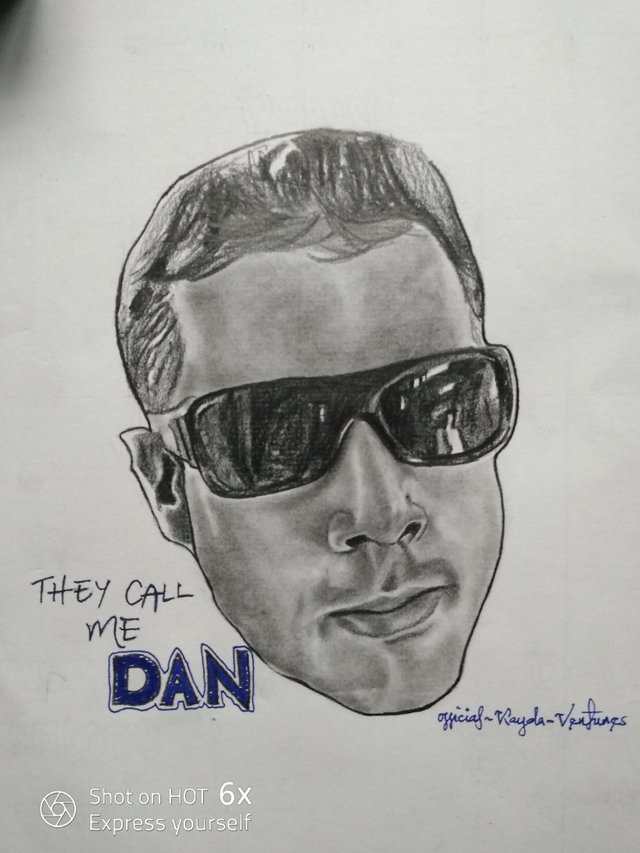 Materials used
graphite pencil
charcoal powder
kneaded eraser
tissue paper
cutton bud
To my viewers and readers, thanks for sparing your time to attend to this post and i believe this stages in producing this drawing is effective in guiding you through on how you can make a portrait.
Love from @kayda-ventures