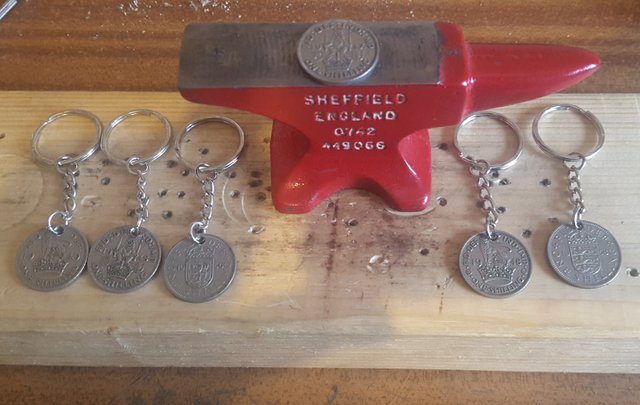 So i was looking for ideas on how to make something different for my market stall and i decided to make some coin keyrings.
First step is to make a mark to keep the drill bit in place when drilling, i used a centre punch and a small hammer.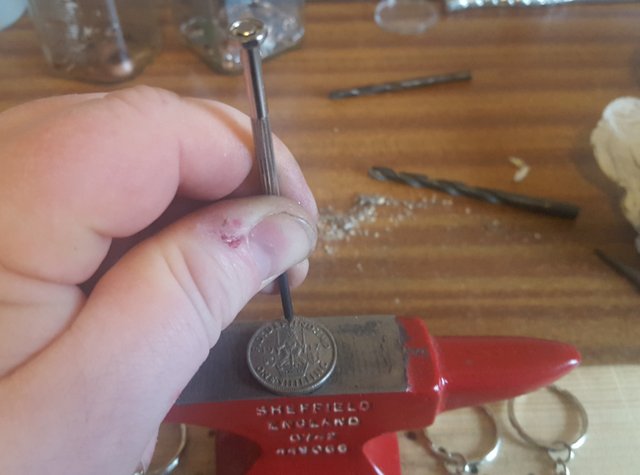 Here you can see the pilot mark ready for drilling.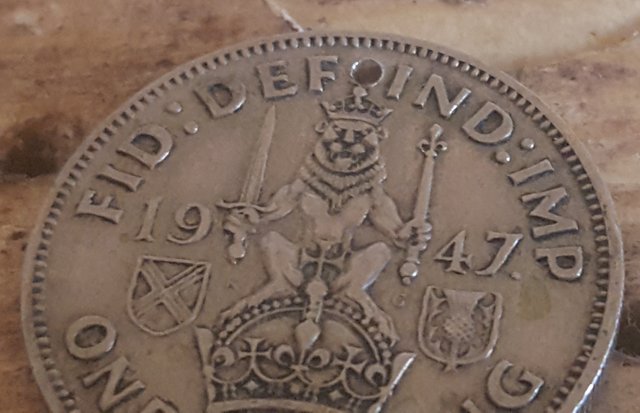 The coin is placed in a drill vice and the hole is drilled a slow speed as high speeds can make the drill bit snap, i also use a drilling lubricant as it makes everything easier and the drill bits last a lot longer.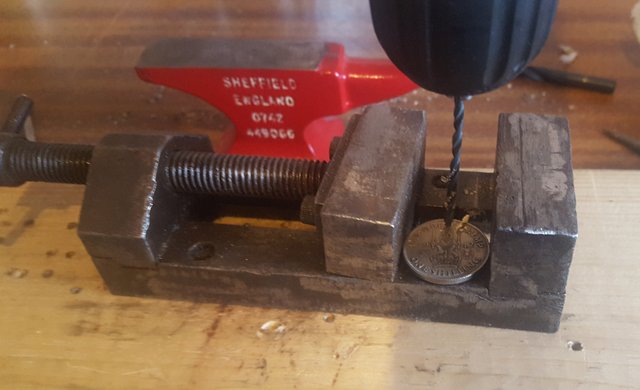 When the hole is drilled it is not unusual to have a sharp edge around the hole, this is a called a burr and can be removed by using a large drill bit to gently run round the edge.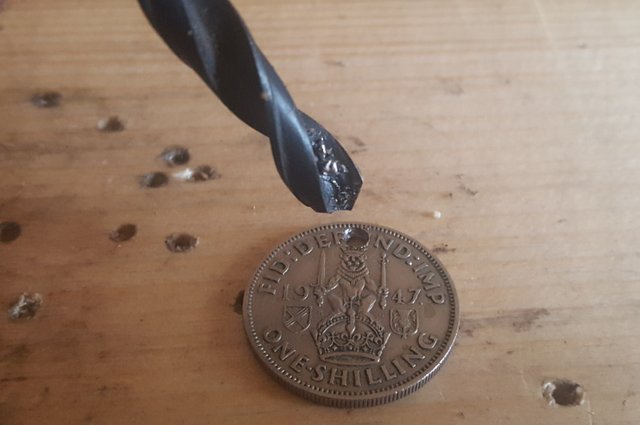 All the parts are ready to be put together, this bit is really easy, it is a case of feeding the jump ring through the hole and the end of the chain and then using two pairs of pliers the twist the jump ring closed.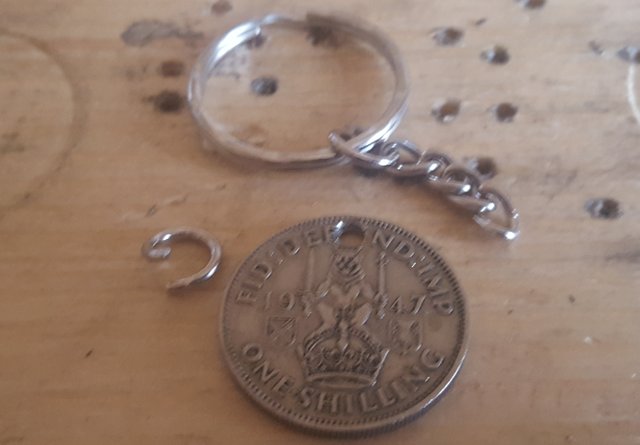 Here is the finished item ready to attach to your keys.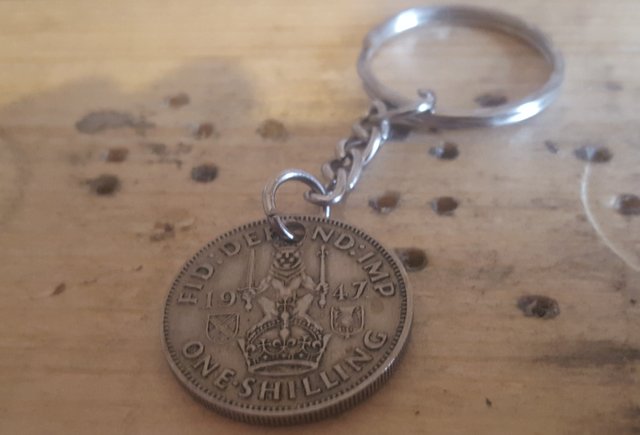 I hope people like these, i am currently selling these at £1. I feel they good presents for peoples birthdays.