Troubleshooting the wireless performance of your network may seem to be a difficult task for you, unless you understand that it is really necessary to take care of only two main factors - coverage and internet speed. Yes, if your Wi-Fi is running slow, then the reason is not one of these two. For example, the wireless network provides fairly good speed, but only when your laptop is near the router. And when you find less speed at other place of your house, you need to boost the Wi-Fi signal range.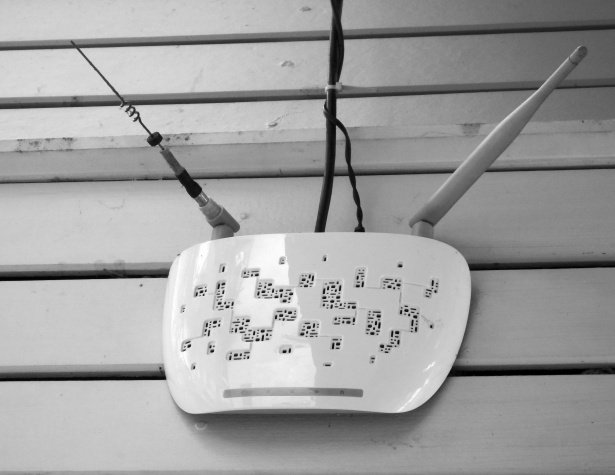 Source
Your home WiFi network connectivity has become unstable and it is coming and going like a wave. Just because you cannot stay online in every corner of your house, there is no need to spend hard-earned money to buy a new router. Instead, try these free steps to boost your wireless network.
Strong WiFi signal can provide better coverage for fast performance and long distance, so it is important to properly position and configure the router for optimal signal strength. Generally, you should make both speed and coverage as strong as possible. There are many factors here which affect the performance of both these aspects.
1) Move the antenna point upwards:
Routers usually have physical antennas, which can be adjusted. For maximum signal strength, put these antennas directly upwards. If the router has two antennas, then you will not get good performance by placing them in different directions.
2) Fix the router's position:
Have you ever thought about where to place the router? If your home or office is large, the router should be kept in the center to maximize coverage. If you have installed the router in one corner, you will not get any less or signal in the other room. But keep in mind that the router is installed at one end of the house and if the signal is getting right on the other side, then it does not need to move.
For maximum coverage, the router needs to be at a height. Putting the router on the floor is likely to give the worst signal, if possible, place the router on the shelf.
Never place the router inside a metal shelf or filing cabinet, it can block the signal. Metal or stone walls block Wi-Fi, while wood and plaster walls will not be a problem.
3) Find out the reasons for leaving the wireless connection:
There can be many reasons for leaving a Wi-Fi network.
The first of these is the frequency interference of other wireless devices. The router uses 2.4 GHz, 5 GHz, or mix frequencies for wireless networks. If the other router is also using the same frequency, then this may cause wireless network conflict.
To solve this frequency interference problem, keep your router away from other routers. Another solution is to change the frequency of your router if the router around you is operating at the same frequency.
If you have many different Wi-Fi networks around your house or in your apartment or neighbors, they may interfere with your WiFi.
In addition, you should keep in mind that cordless phones and microwave ovens can also use this frequency. So keep the router away from these things.
4) Expand your coverage with repeater:
WiFi Reapeater - Wi-Fi Signal Repeater is a small device that extends WiFi coverage. If you are trying to cover a large house, and the signal is not getting good at some places, then repeaters can be useful. For more coverage, you can apply more than one repeater, so that you can get good wifi signals in every corner.
These devices are quite simple to use. This is a small device that you can plug into an electrical socket.
5) Find your WiFi theft:
Do you know that stealing wifi at home is very easy? Because WiFi installed in homes is less secure. If you want to enjoy the full speed of your internet then you should find out the theft of WiFi.
Even if you have secured your wireless network with a password, someone can still be able to connect to WiFi without your knowledge. Read the previous post to know more about this.
6) Update the firmware:
Probably the easiest way to improve your router's performance is to make sure its firmware is up-to-date. For this, go to the manufacturing site of the router and check that a new firmware has arrived.
---


Thanks for being with me, Have a nice day.