I had been inspired by my last post to create a cake.So I decided to make a wedding cake.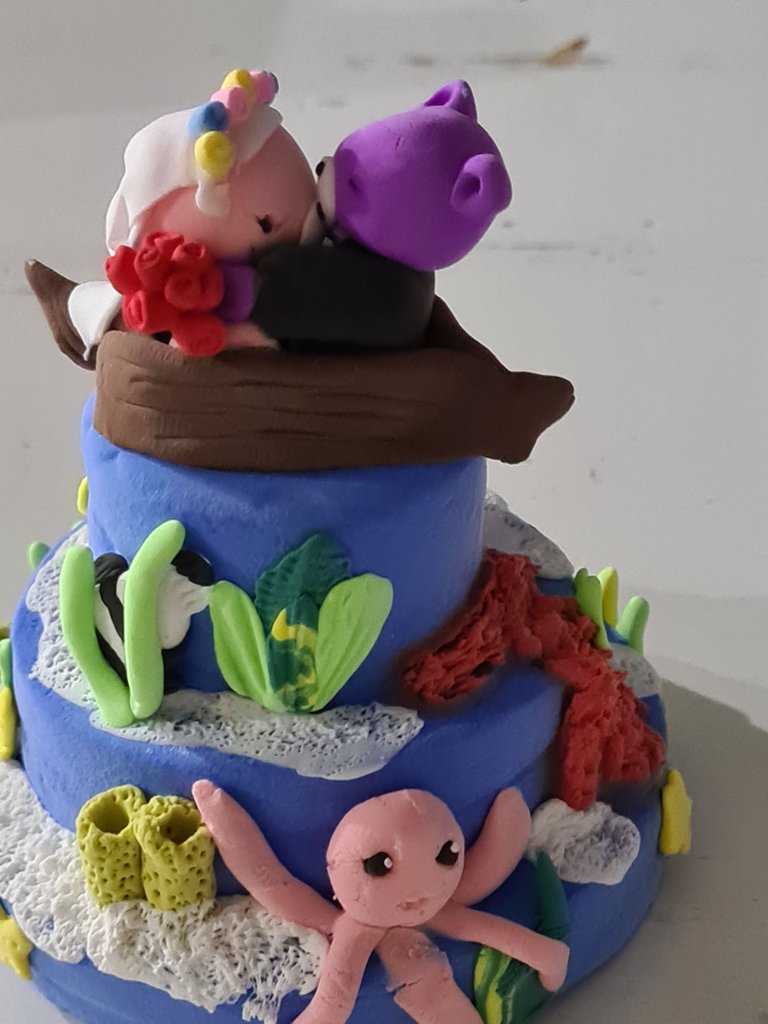 The story started with a couple who met and fell in love in a cruise.So here they are kissing in a boat.
I started by making the base.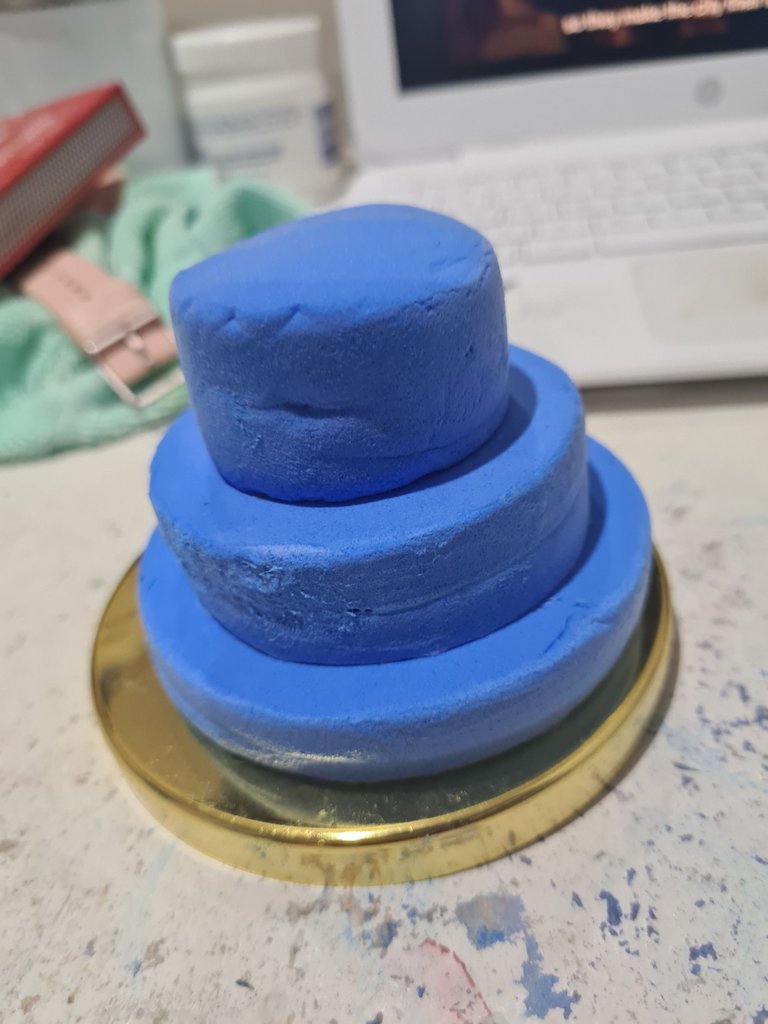 The base are a bunch of clay cut with different sizes of cookie cutter.
I started making the details one by one- layer by layer.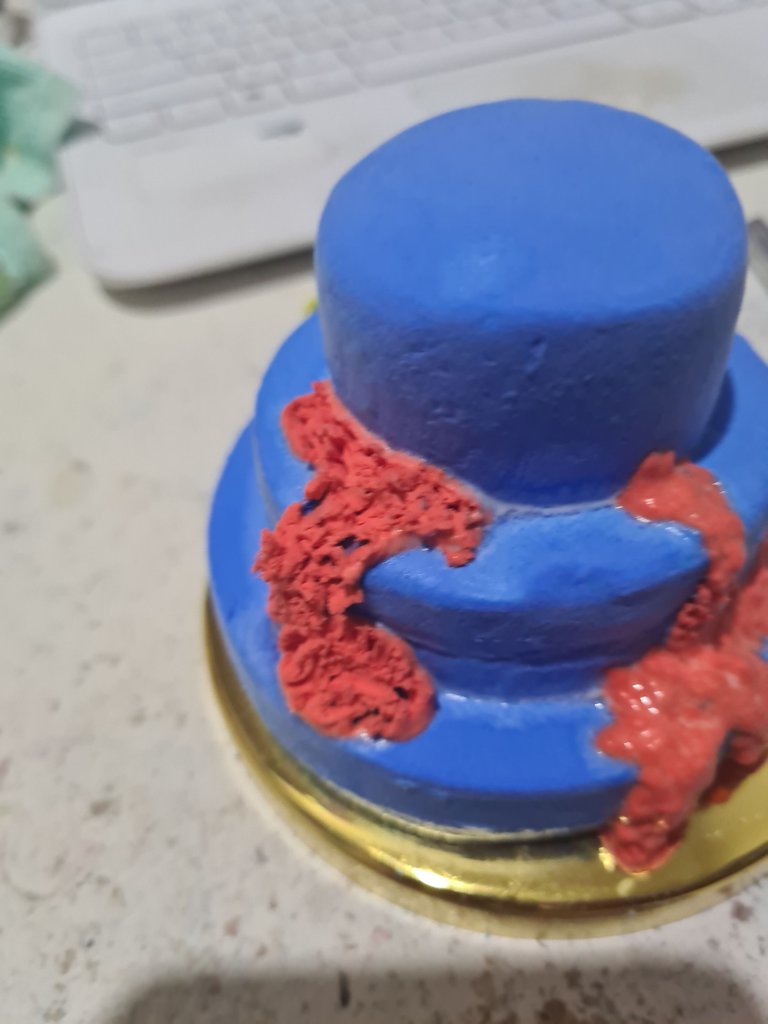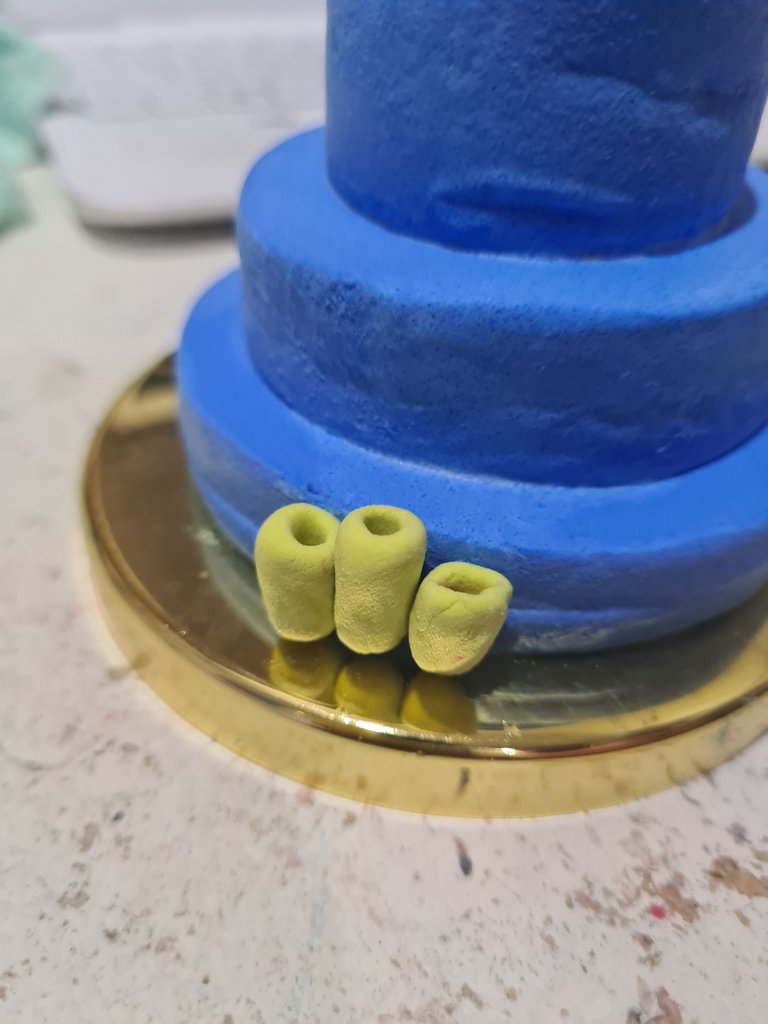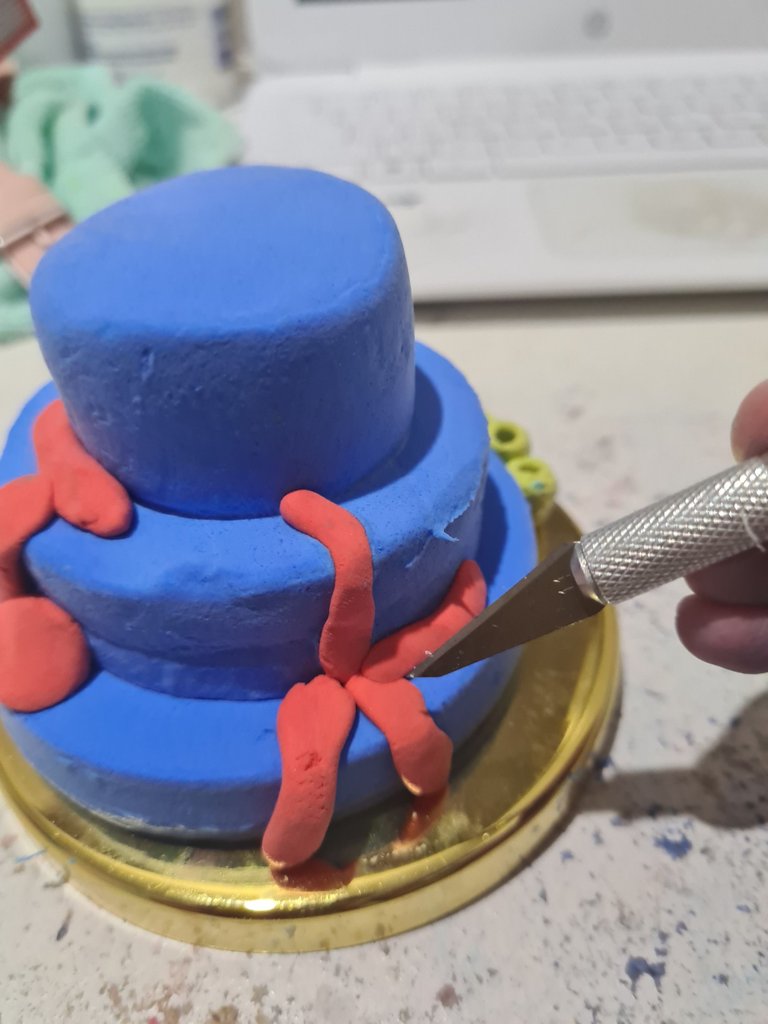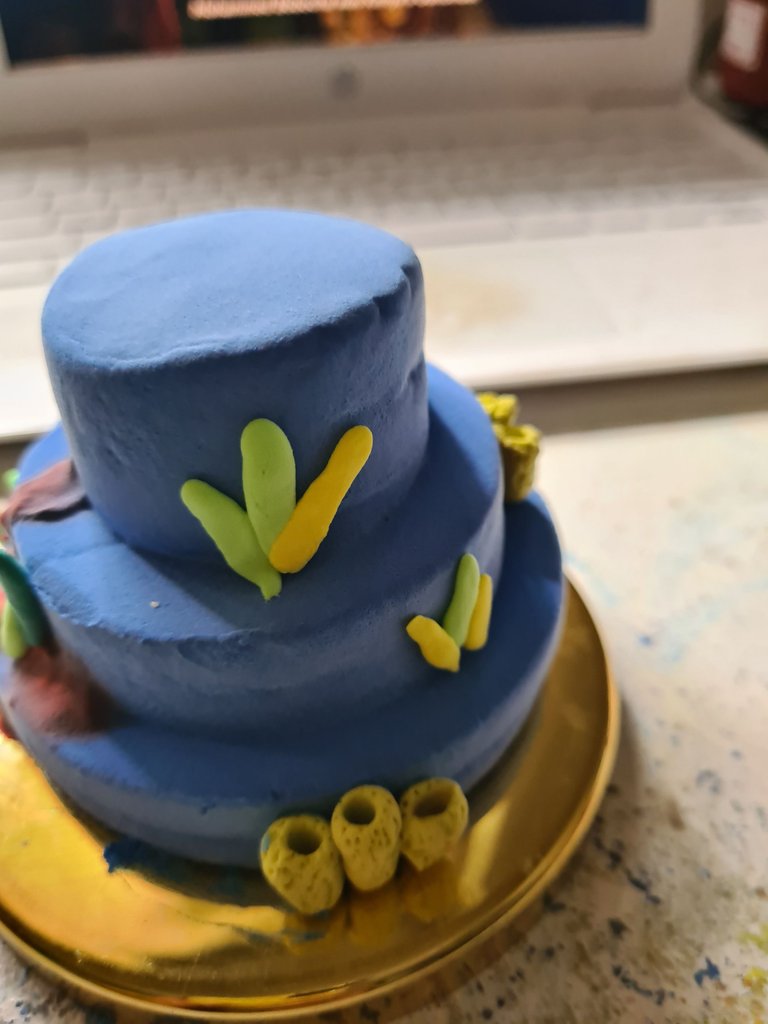 While waiting for it to dry, I started making the topper by making the boat.I did not really make a lot of details on the boat.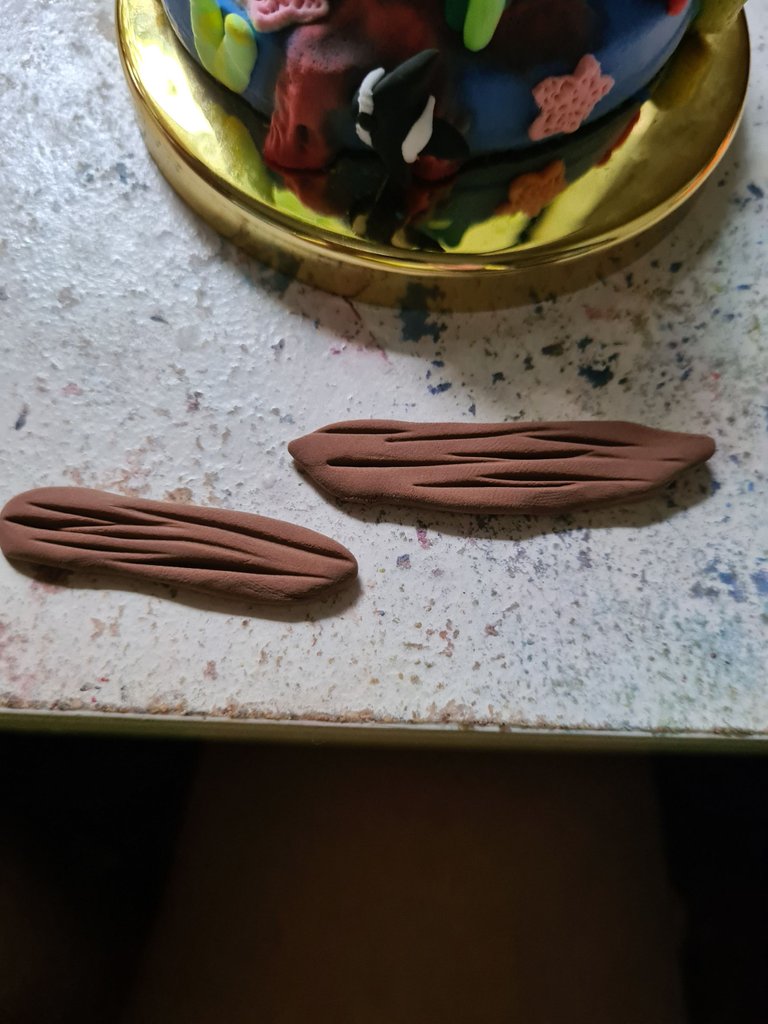 Then I started making the characters.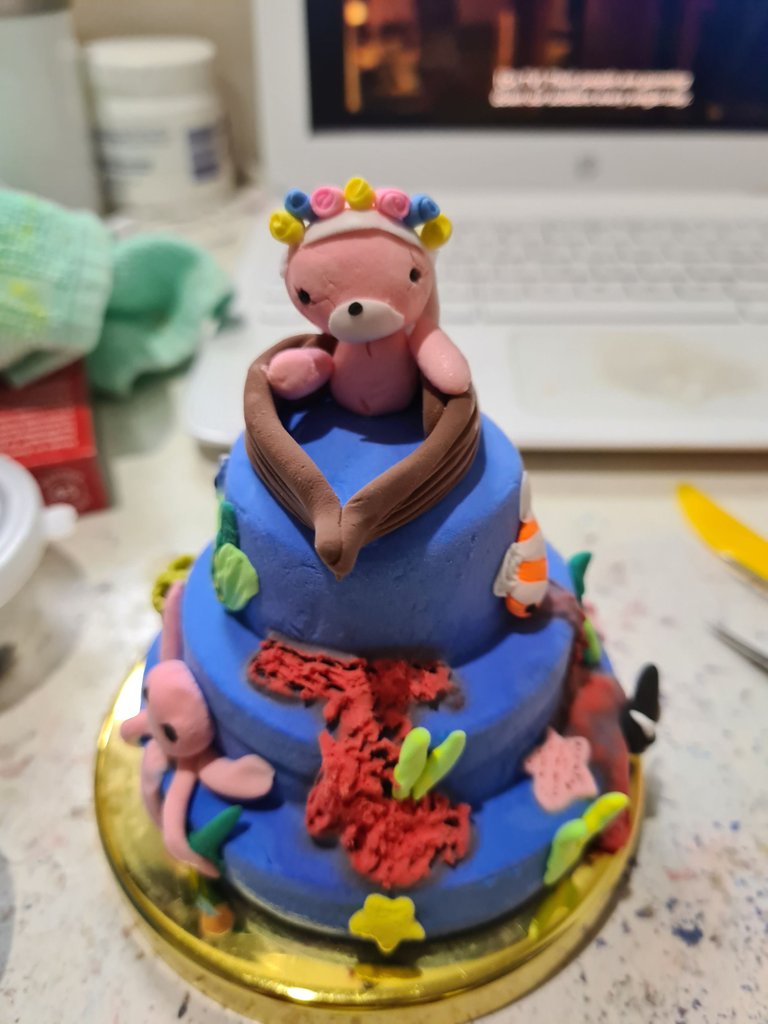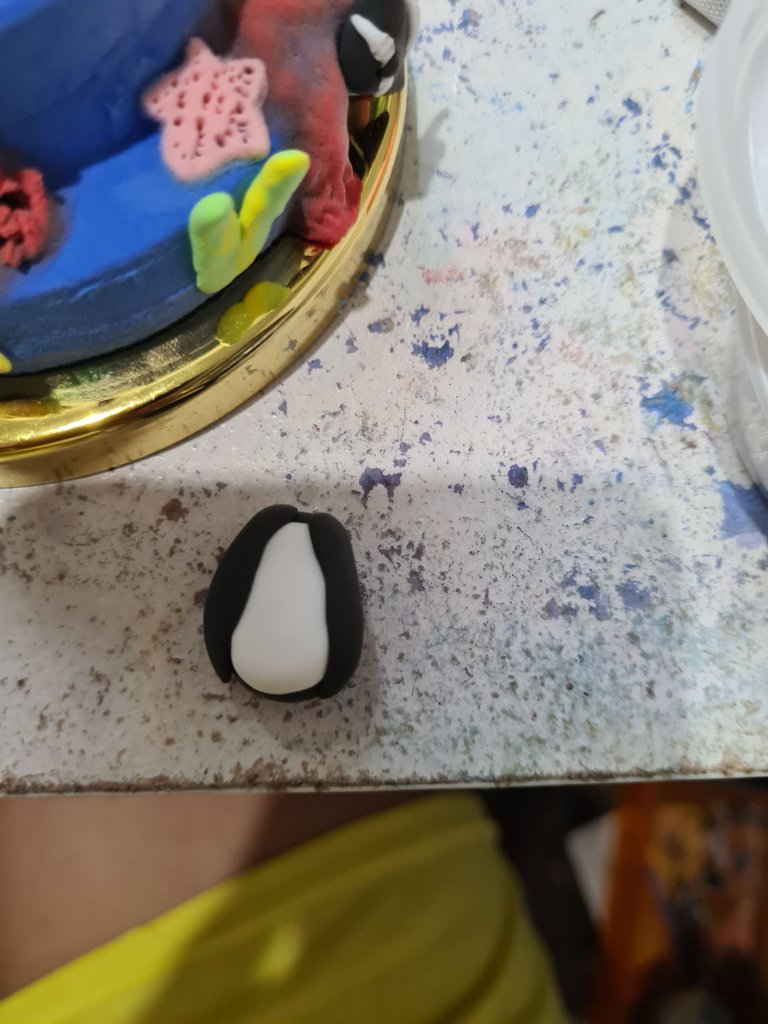 I reinforced the heads with match sticks.I am not going to show how I made the other details because I had been making them for awhile.
I went back and added additional details on the lower part of the cake and came up with something that looks like this.