My mother gets this look on her face when I say 'oh, you're retired, you have plenty of time!'. It's always tongue in cheek, and it's always accompanied by a request for her to sew some curtains or cushions for me, or some project I think she'd be good at. I always wait for the look. I don't know why I do it - I know I'm going to be hit by a litany of all the things she's done with her day.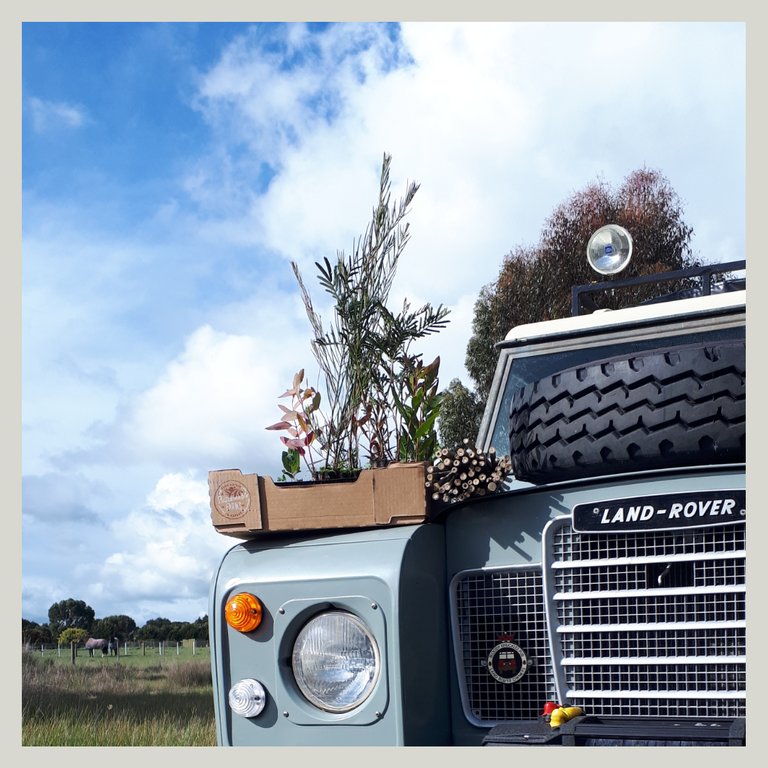 Planting trees with Buttercup
Like her, I get irritated by those that say to me 'you've got plenty of time'. Of course, it's only my reaction - it's not the fault of people who tell me I have lots of time yet don't really know me or my life.
Fact is, I do have plenty of time. What a luxury it is to have a whole year off, on a reduced wage, but a wage nonetheless. Due to the virus, we have even more time - we're not travelling, and thus we don't have to feel we have to go do tourist things, or find the next spot to be, the next plane to catch. All we have is each other, and five acres of land.
But the time is filled with things that feel really important to me. It's a good kind of busy.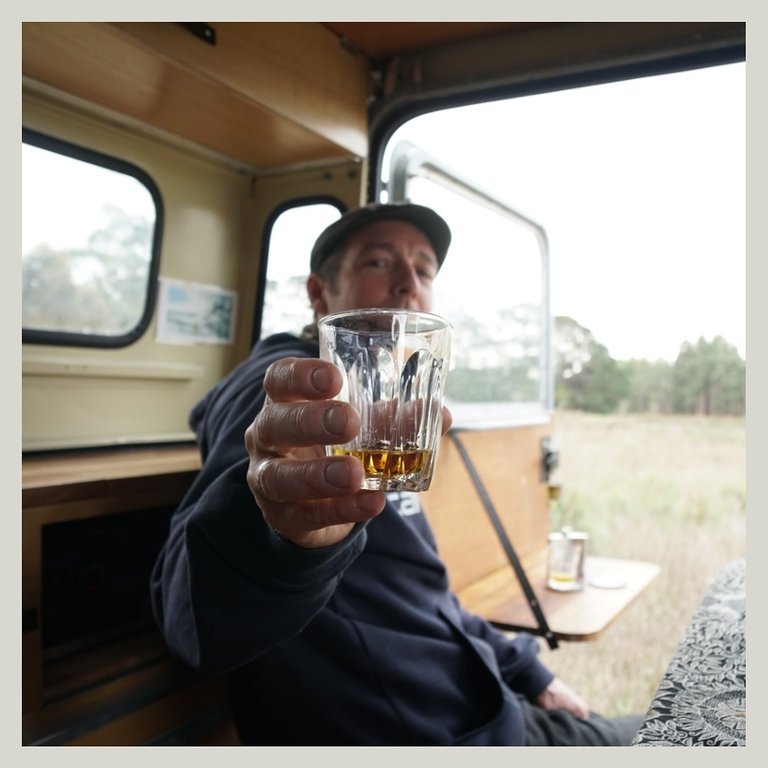 Whiskey by the lake for sunset with my man
Boredom? We don't know the meaning of the word. I don't think I've been bored since I was a kid, in the way kids get bored just for the helluva it, or for lack of imagination.
This morning, we renewed the long list on the blackboard in the kitchen, because the list had gotten so long that we had run out of room. I copied all the things we had done onto paper, which we stuck to the fridge with a magnet like a trophy of how awesome we are. Seriously. We've been getting shit DONE - all the things we've wanted to do around here, the things that have been bugging us, and the dream things too.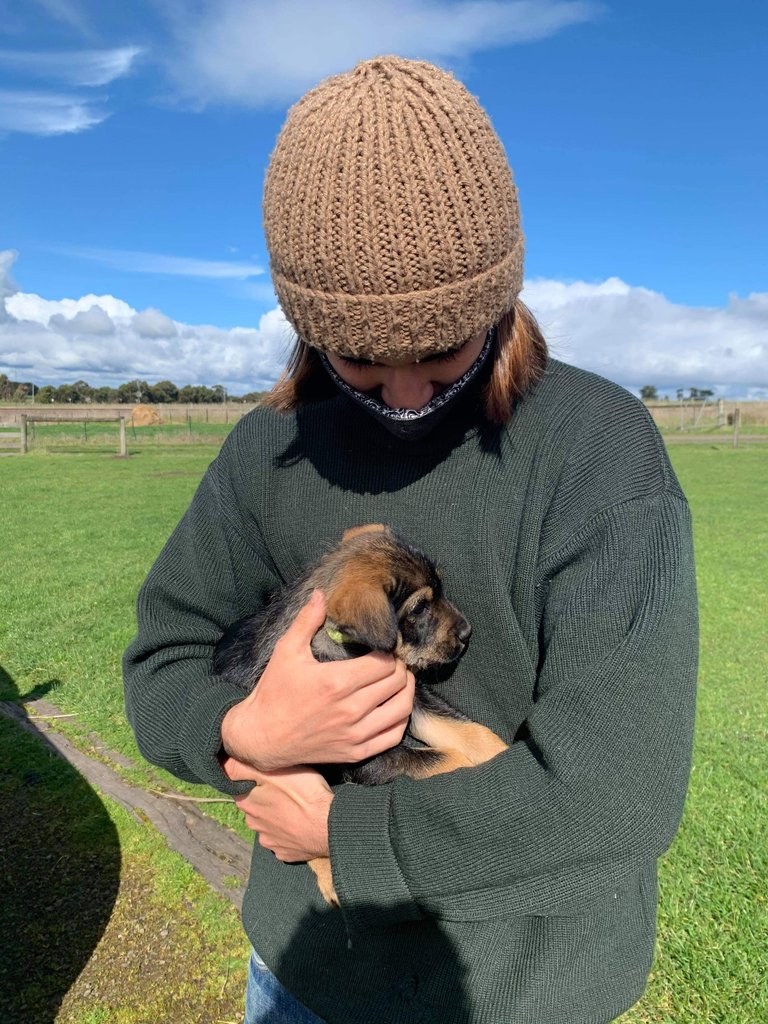 Hanging out with my boy and his new pup Edie
And then there's the things that go on the list that we didn't even know we were going to do that day, like find a bargain day bed for the front porch to read on, you know, that thing you do when you lie in the sun and slip into a fantasy world in print, and doze off to the sound of parrots and kookaburras.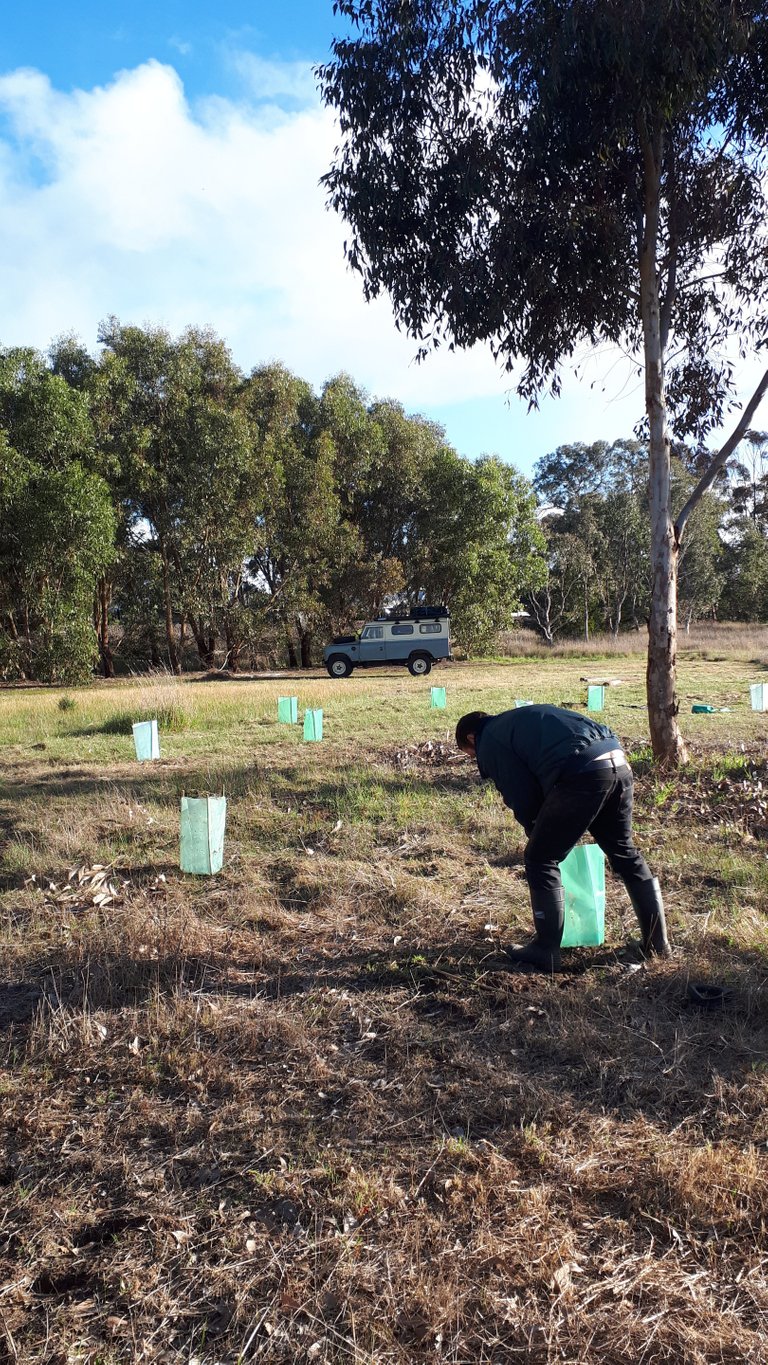 Planting trees with Jamie
I think it's because we're the kind of people that put dreams into action. No sooner does the lightbulb flare in our minds do we start planning. Jamie was remarking on how beautiful all the trees were on the property, and how glad he was that we planted them over the years. Thing is, they would never have been planted if I'd been sitting around saying I was bored, but didn't have the imagination to find something to do, like source bargain tube stock and plant it on wet, rainy and windy afternoons. And then that leads to tidying up under the plantation that's already in the lower field, and Jamie thinking it'd be a nice spot for a campground, and us mowing a big circle, and building a windbreak for a fire, and clearing an area to pitch a tent, should the whim take us.
And so life is busy.
I wake, meditate for an hour, do some yoga, have breakfast and check the crypto markets, check HIVE and see if I can comment a little, do a few tasks online - and then I'm pulled into the garden and projects with Jamie, or for a long walk, then lunch, then more projects, and before I know it I'm exhausted and lazily cooking dinner, sitting down to a little bit of HIVE before the screens are off - we don't DO late night screens because we're tired, and I like to meditate a little so I can have a restful sleep so I can start again the next day.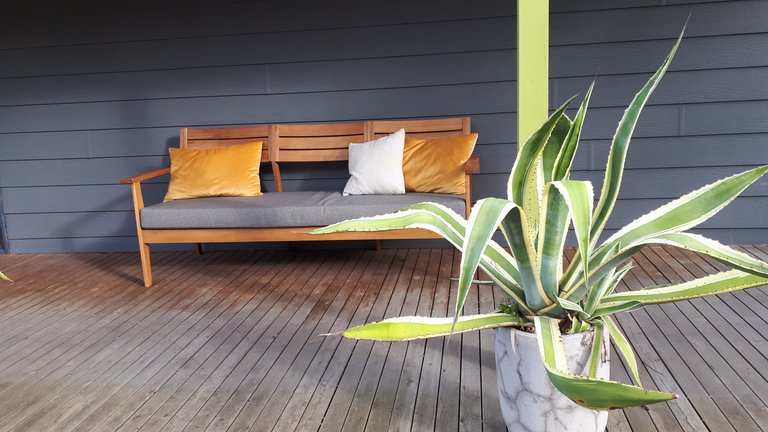 Because it is ridiculous amounts of fun. I love it. All of it feels purposeful. Planting, sowing, creating - it MEANS something. It's something I can contribute to the world. The new polytunnel gives me room to get enough seedlings going I can give them away in the community. The native gardens bring in birds and insects. The chickens eggs feed the neighbourhood. And this peace and happiness renews me for the work ahead.
I would never complain I don't have enough time, not this year. But I have JUST enough to do the things that really, really matter.
And maybe that's less time on HIVE and other social media, but that's okay. When I am here, I do the best I can to support this awesome platform.
It's just that the vast majority of my time is busy with other wonderful things.
We have had a hell of a few years leading up to this - deaths in the family, sickness, stress - we need this time to renew and recharge, and spend it together. And if I have to sacrifice a bit of HIVE time to do that, so be it.
What are you filling your days with?
With Love,

Are you on HIVE yet? Earn for writing! Referral link for FREE account here




PeakD - The Best Way to Experience The Hive Blockchain
---
---