One of the greatest things about tire walls in general and Earthships in particular, is that most of the building material is free: the dirt under our feet, and a problem product you can find anywhere in the world, which in certain places you may even get paid for taking. Well, that place is not Mazunte, that's for sure.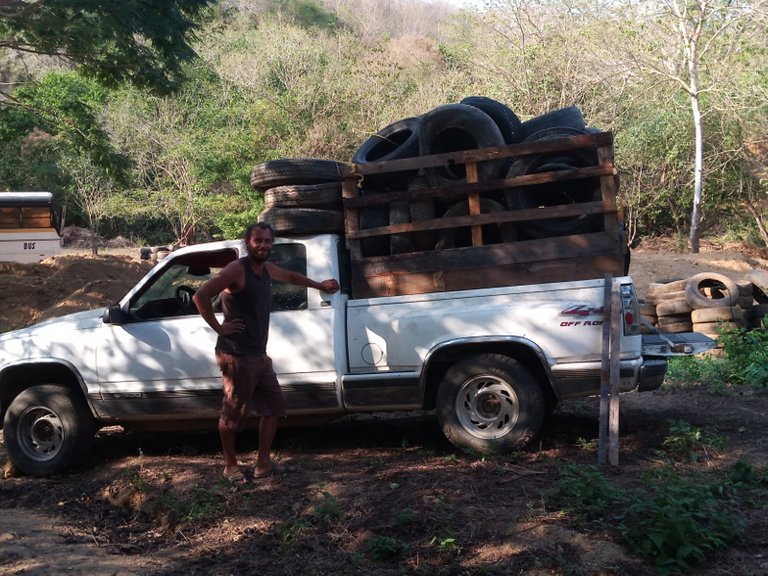 So far we have gotten most of our tires from the two garbage dumps in our vicinity, in Puerto Escondido and Huatulco. After jumping through a few bureaucratic hoops to get a permission, we had to shake dead vulture carcasses out of extremely dirty tires... if we found any. Oftentimes we would arrive just a day after all the tires had been taken by Cemex, the Mexican cement company to burn in their kilns. The irony didn't escape us, how they caused a whole lot of unnecessary pollution, by destroying a wonderful building material, in order to make something that will be wasted in low-quality constructions.
The other option is to go to tire shops. Vulcanizadoras, as they're called in Mexico usually have a few tires even they can't fix up any longer, so they give it to us. However, tire walls seem to have gotten popular recently (something to be happy about), and there is a bit of a competition. As a result, even old tires have their price. Five pesos don't seem like lot, but they can add up, especially if you calculate the gas you've spent driving around hunting for tires.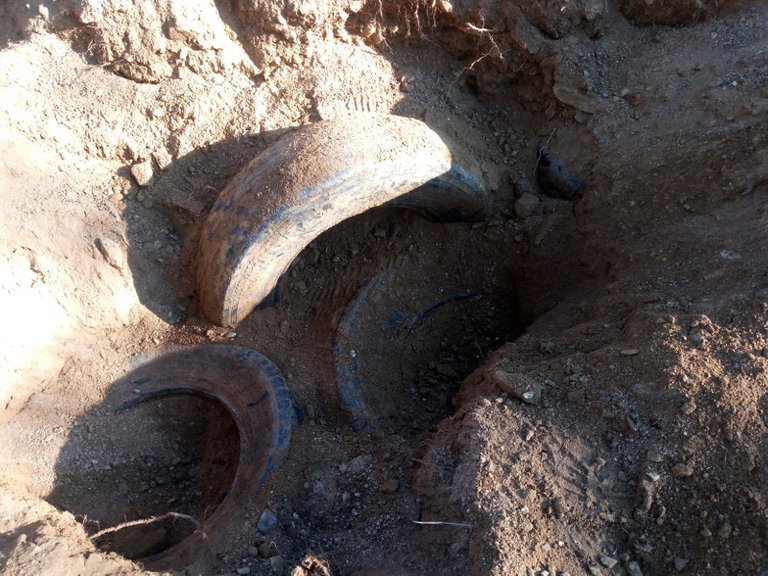 The best way to get tires, is still to find them yourself. Preferably on your own property, which is exactly what happened last Friday. It started when I found a corner of a tarp sticking out from the dirt of the berm. After a bit of digging, I knew what was hidden under it: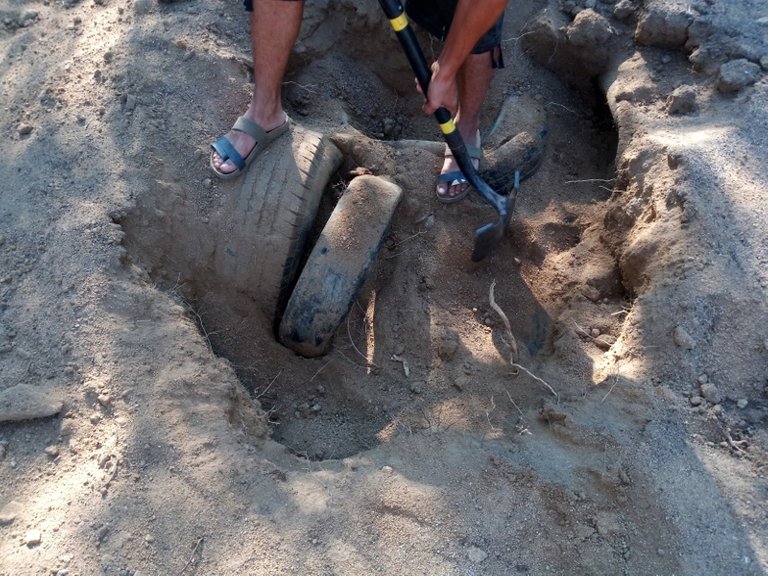 Four years ago, after completing the first five courses, Steph and I happened to be the only ones on the property after everyone had left. Not wanting to leave the unused tires lying around, we dug them into the berm. It was a hell of a job, but in the end not a single tire was visible. We left the place hopeful that it would also stay this way. Since then we had uncovered some of them, but apparently their
were some still hidden in the berm. So before finishing this week's work on Friday, we got them all out, and stacked them in piles.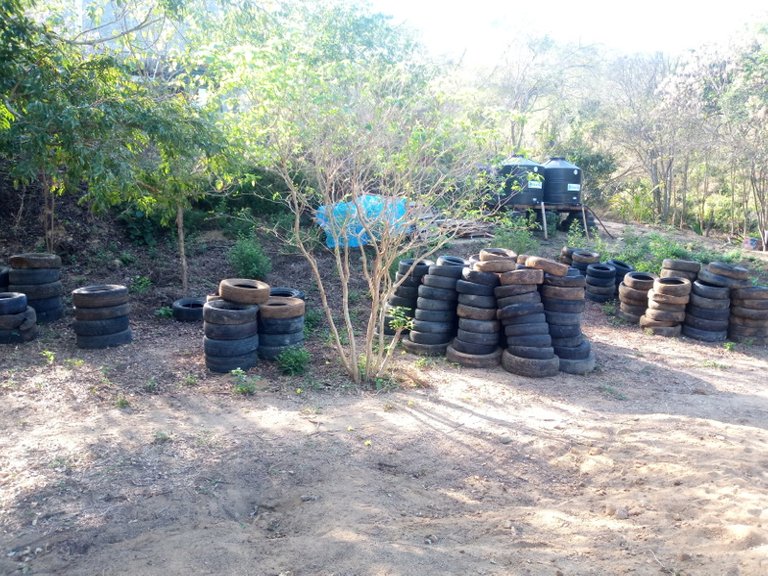 Taking careful inventory, we came to the conclusion that we only need two more courses, probably about a hundred tires. Great news, the problem is, we don't have any for the size of the next course. We had wanted to use more 225 and 215 tires before moving on to the smaller ones. Otherwise, we could always continue with the 205's, but then we wouldn't be able to use any bigger ones we may still find... It's a tire wall dilemma, but we'll figure it out. For now, we may be ready for the next course on Tuesday.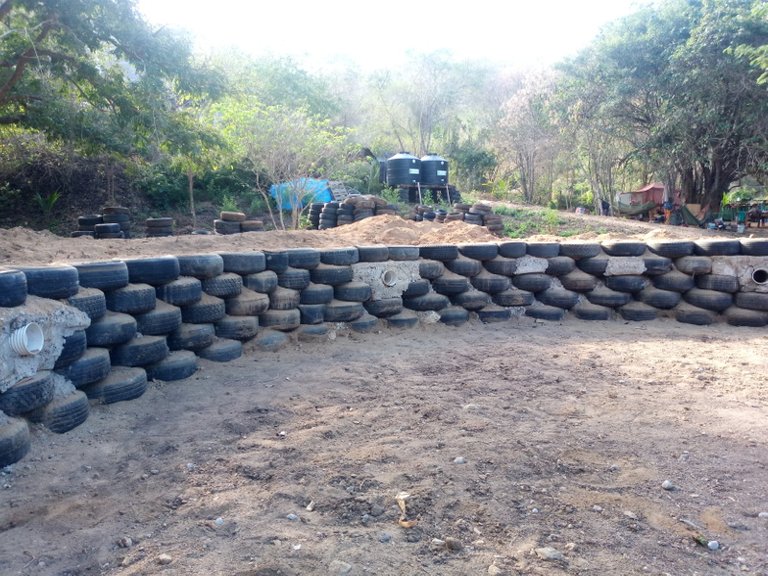 Follow our Construction Adventure in This Series:
Creating Conditions to Work and Live
Previous series: A Theater on the Beach
Please check out these great communities I'm contributing to: 


#ecotrain | What is EcoTrain? | Discord Invite


#tribesteemup | The 8 Pillars of TribeSteemUp

#naturalmedicine | Welcome Page | Discord Invite


#cyclefeed | Introducing CycleFeed | Discord Invite