After a couple of miss starts and some horrendous mistakes my vacuum/drill press stand is finished. I do have to add some wheels to it but for now this is working well.
I made some stupid mistakes and if you look closely at these two photos you'll see one of them: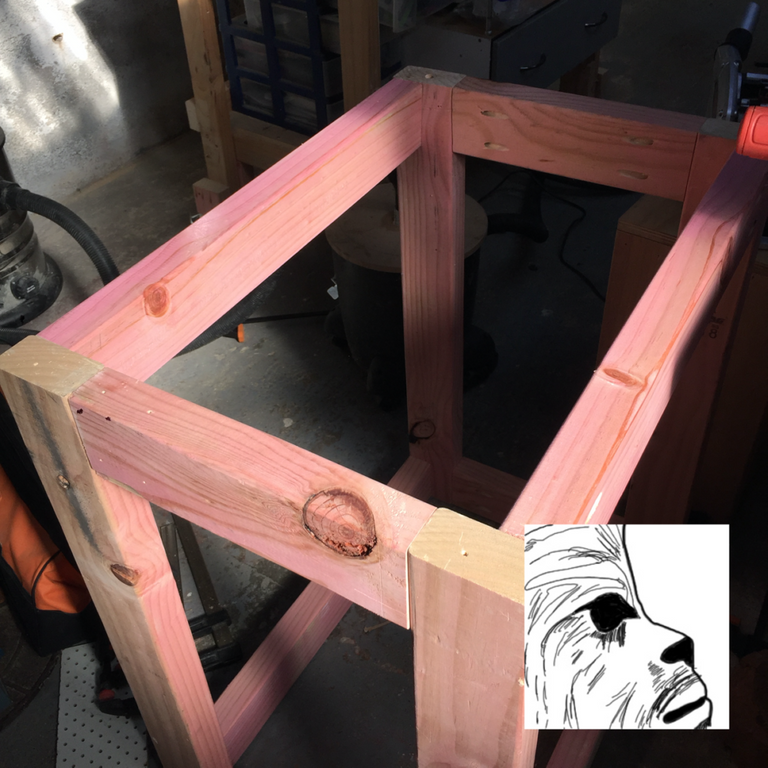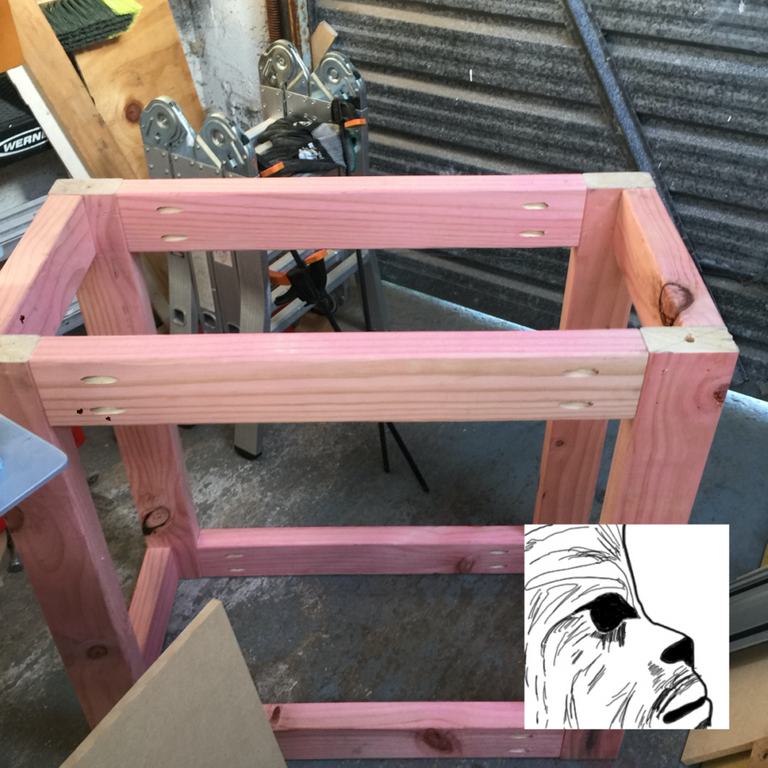 I had screwed the legs in the wrong way around. Now this wasn't a huge issue but if I'd have left it it would have been out by 90mm either way. As it is the second mistake is sort of seen in the second photo. I got one of the frames around the wrong way so the pocket holes were on the inside instead of the outside. You'd think having them on the inside would be better because they'd be out of site (and you'd be right) but if I have to knock them down again for whatever reason it's a mission to do that with the pocket holes on the inside. For a shop project it's not an issue for me this way around.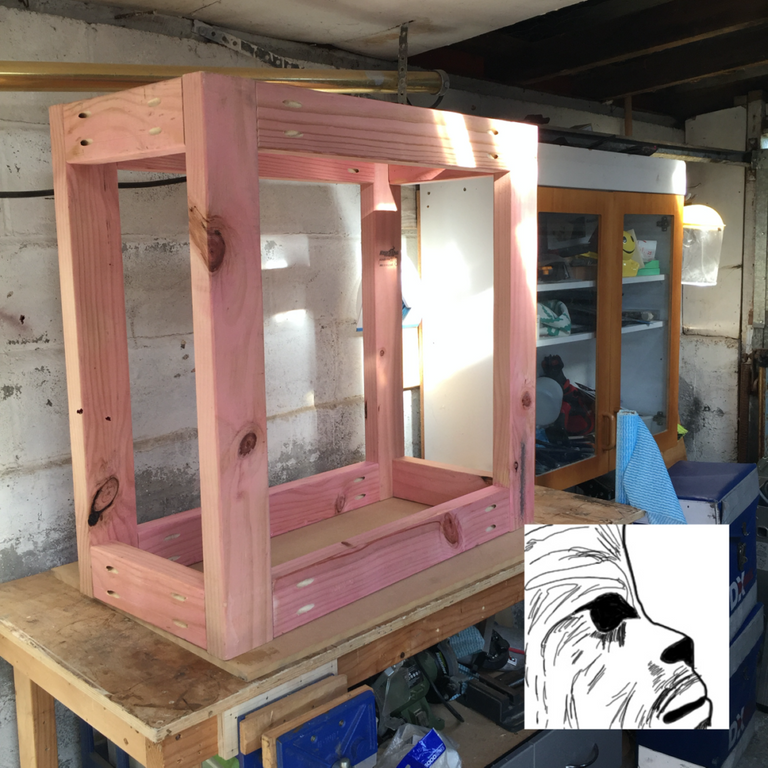 Mistakes aside I did however come up with a brilliant idea and I'll describe it a little here and how I came to the idea.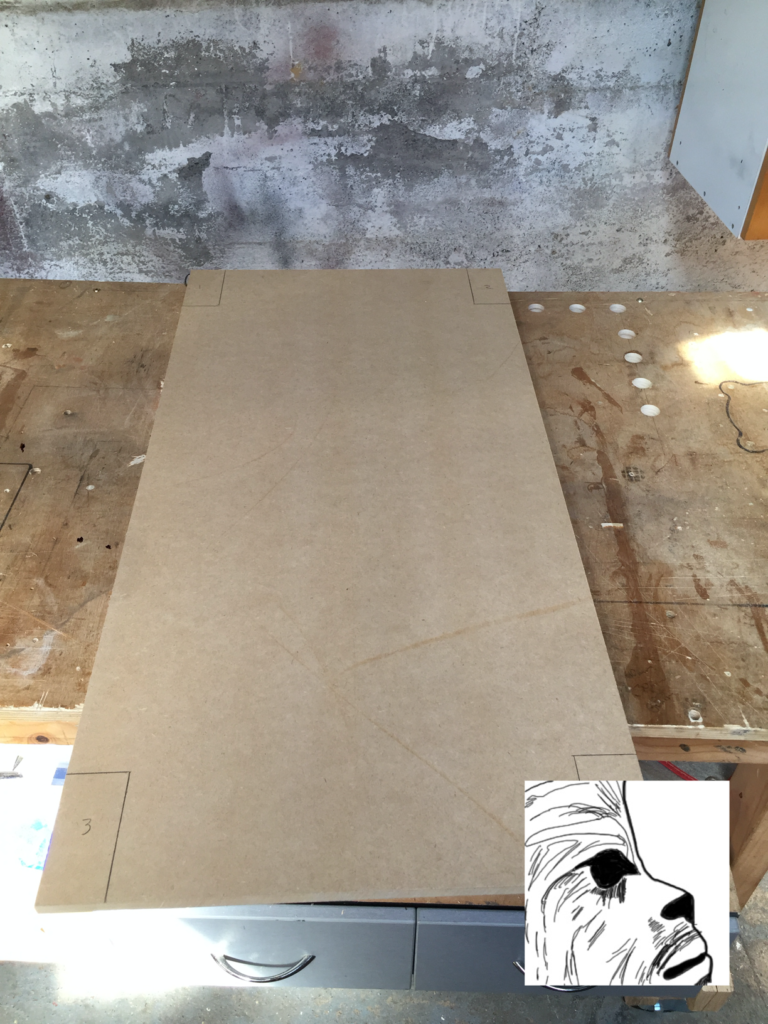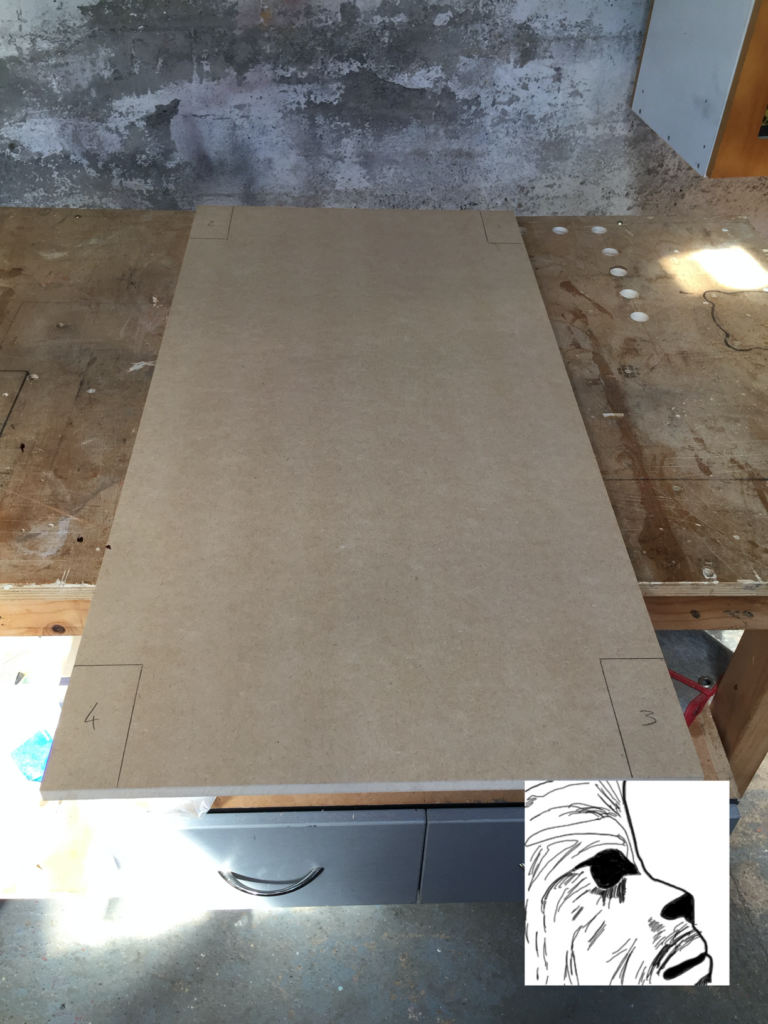 So the issue was how do I cut out the cutouts so that they fit around the legs easily? This is quite a common issue and it's not an easy one to solve. You see I don't have a table saw, and to be honest I wouldn't use it for this anyway. But because of this I couldn't just set the fence and run the saw into it anyway because changing the fence all the time is a hassle and the fence doesn't measure the width of the board anyway. Considering I'm using a bandsaw to cut these out you can see how the issue gets bigger.
To get around this I did a very simple trick. I marked out what I wanted to cut out. I then numbered these 1, 2, 3, 4. Then I flipped the board over, marked them out again, then numbered them 2, 1, 4, 3. This way I can set the fence to 45mm cut 1 then rotate the board 180 and cut 3. Then I flip the board and cut 2 then rotate 180 and cut 4. I then set the fence to 90 and repeat the process.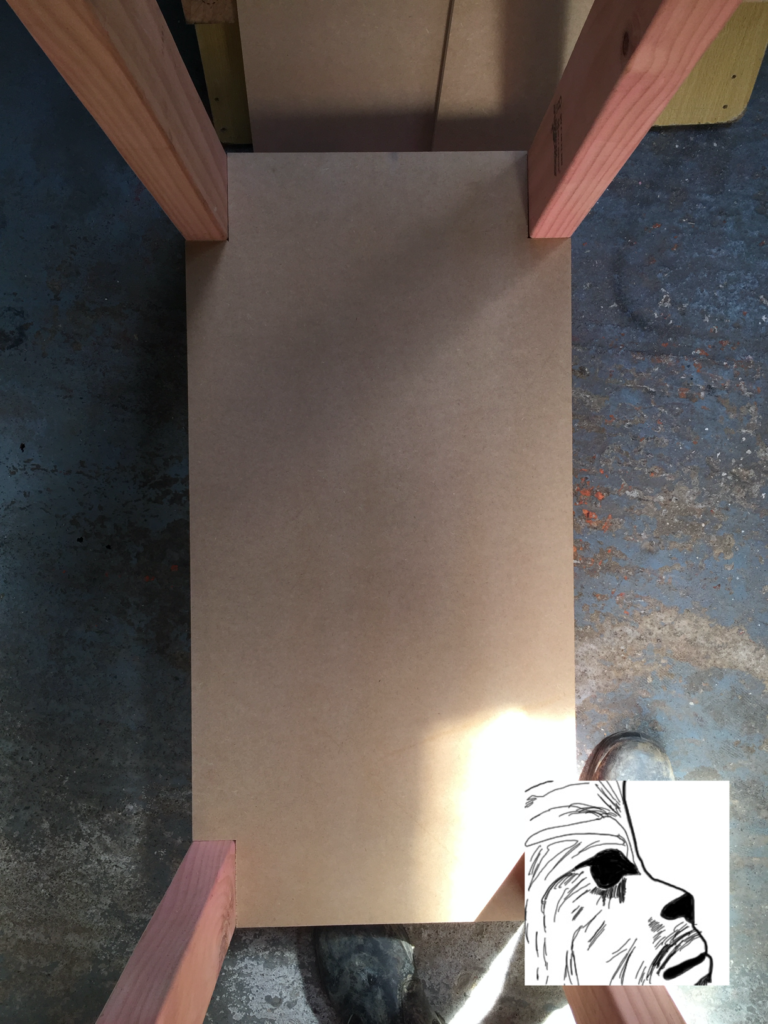 This gave me the best fit I have ever had in my life and I wish I did this when I made my baby changer.
So how did I come up with this idea? My current job is a postie and as I'm riding my motorcycle from house to house I end up with a lot of time to think. I often just let my mind wander and I come up with all sorts of solutions and thoughts. This solution just formed in my head.
Now all I needed to do was screw in the boards and everything was completed.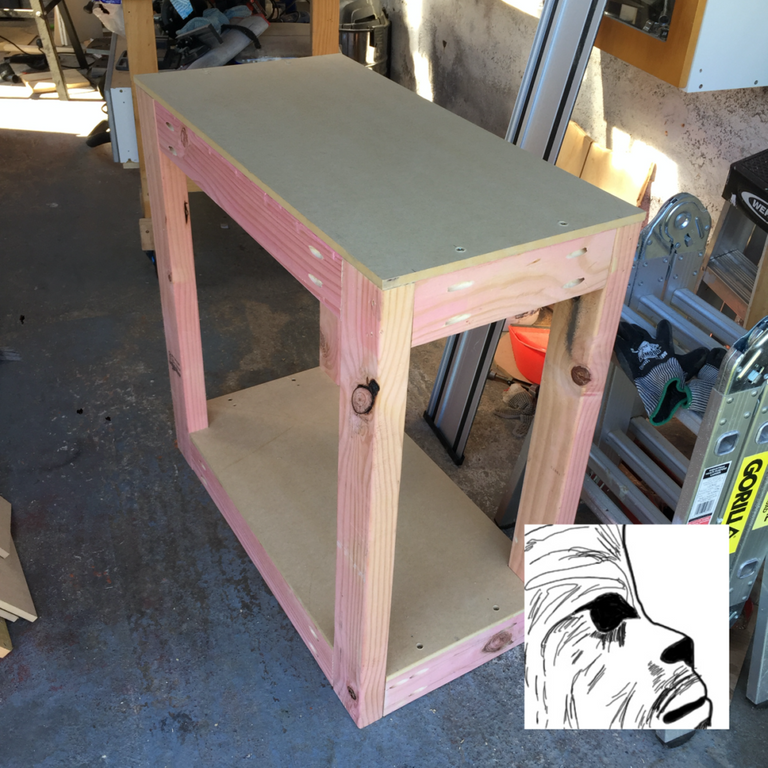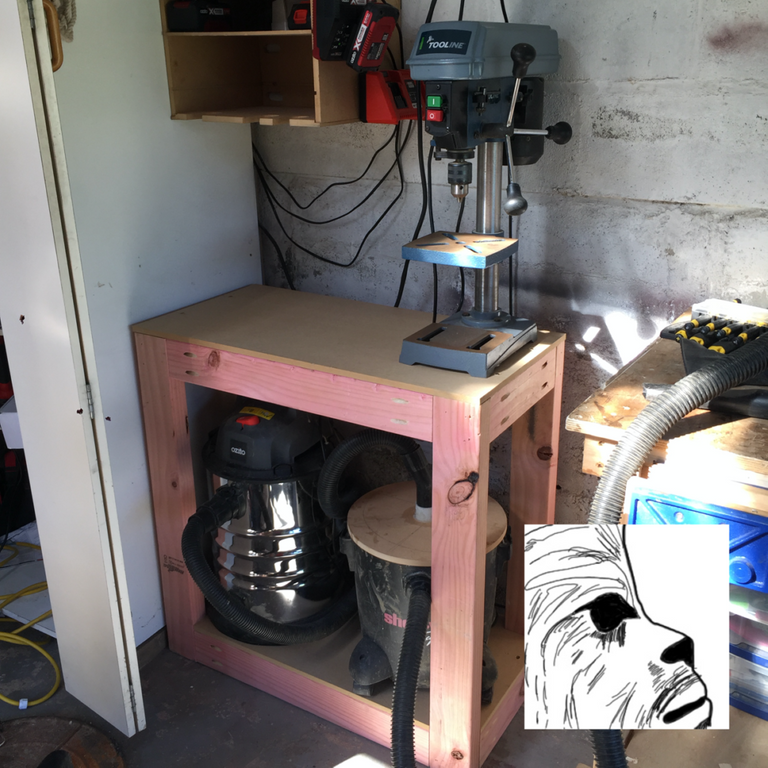 I now have a great drill press stand with room to keep my vacuum system out of the way and I also have some tool storage and let's face it storage is king in a small workshop.
---
Posted from my blog with SteemPress : https://woodenwookie.co.nz/index.php/2019/12/14/very-sucky-motor/
---