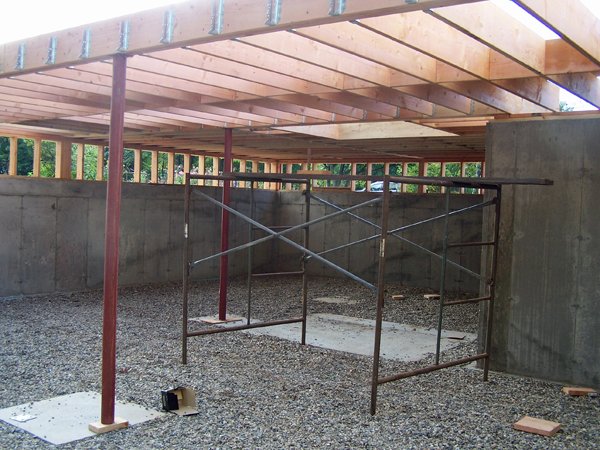 Standing in the root cellar area looking towards what will be the custom fishing rod shop
So I made it down into the cellar this morning. He is right, it does look much bigger from down there.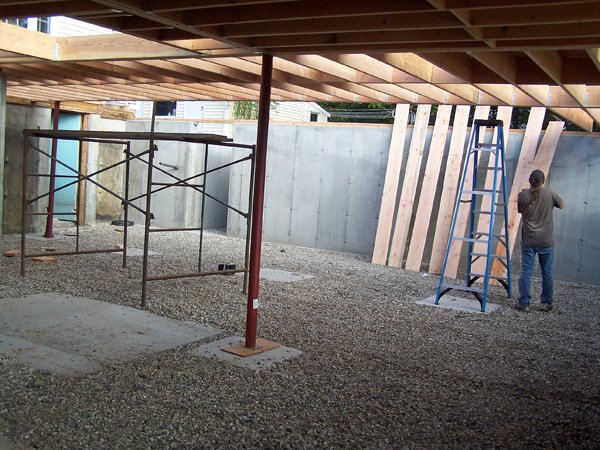 From the southeast corner of the rod shop looking into (l-r) root cellar area, stairwell, freezer room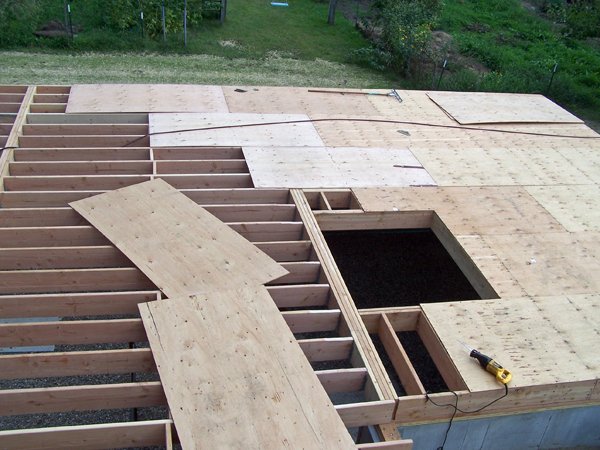 A bit more decking down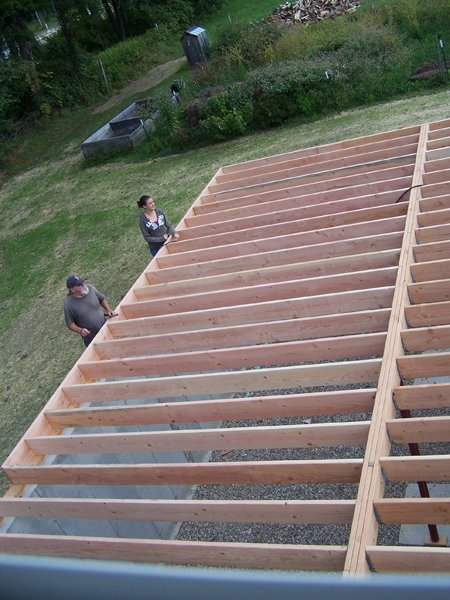 Husband and intern inspecting the oops!
Just before lunch time I hear a bunch of swearing coming from the deck area. A while later he comes drifting by and announces he was so into setting joists, he forgot to frame the stairwell. Oops!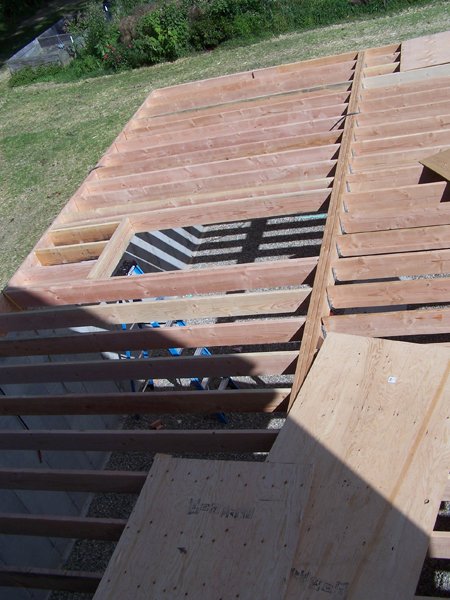 They took out the extra joists and he quickly built the stairwell frame. All is well.
Tomorrow he will put in all the bridging and she is hoping to come back for an extra day here on the farm. He let her use the nail gun on the new frame, and she loved it! So if she can come back, she will nail down all the plywood.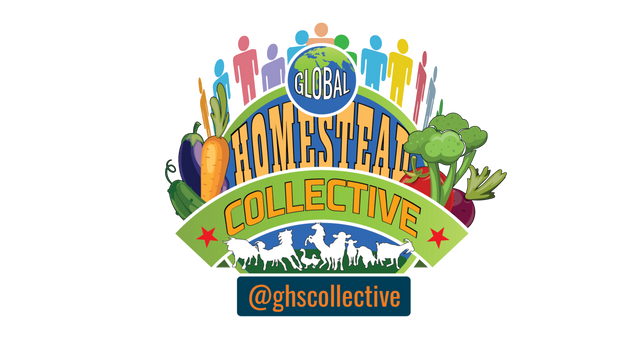 Join Us on Discord. https://discord.gg/hPJs5Rb