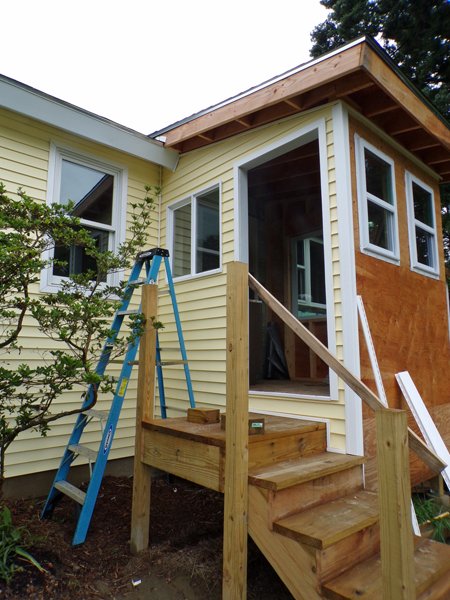 He had about an hour or so before the rain started up again. He managed to get the rest of the siding up.
He spent the rest of the day cleaning up inside. A lot of that was turning the small pieces of wood into kindling. I think he got 5 100 lb grain sacks full. Anyone remember when grain came in 100 lb sacks? I saved bags of them and they have been so handy for storing kindling.
Saturday he's going to start as early as he can as the high heat and humidity return for the next long while.