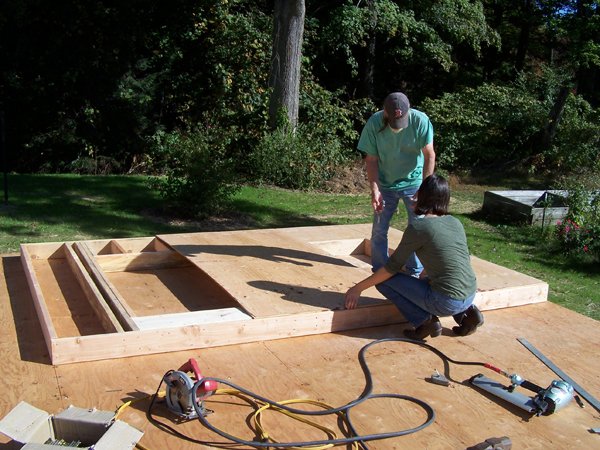 Wednesday morning my husband got an early start. He'd laid out the shoes and plates for the north wall on Tuesday. There's going to be 4 sections to that wall.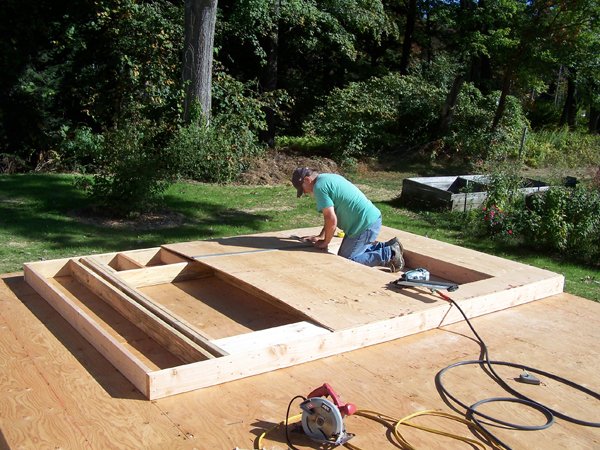 When my intern arrived they got to work building the sections. They started on the east end, with the wall with 2 windows in the bedroom.
My husband decided to go get 70 more 2" x 6" for the other sections. He's been using premium grade Douglas fir at full 8' length. But he decided to get kiln dried lumber this time around, mostly because they were already cut to stud length. They might be a bit twisty, but they are lighter weight and will save him cutting time.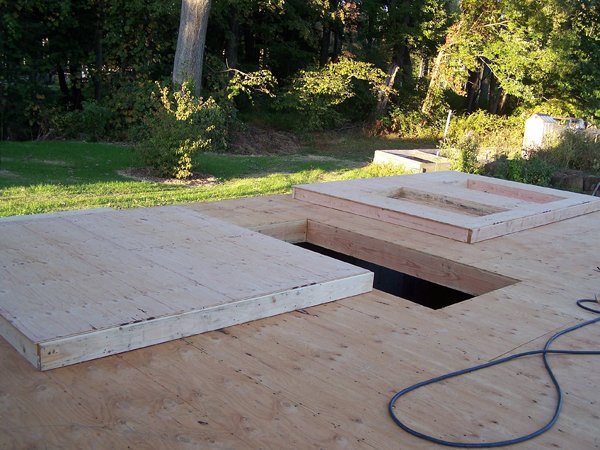 They got 2 sections finished before he had to stop to do errands after lunch.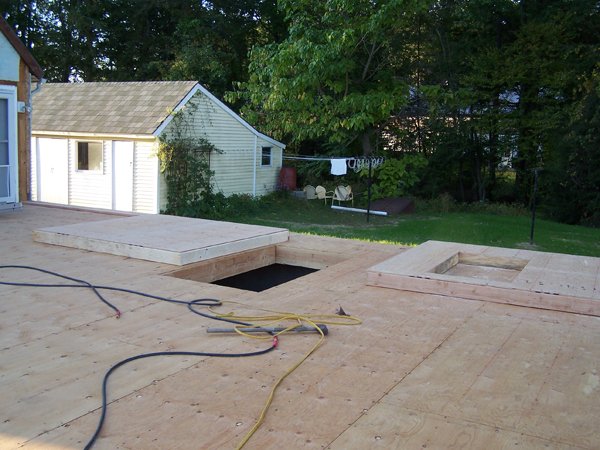 He's decided to go deep sea fishing on Thursday so he spent the afternoon getting ready for that.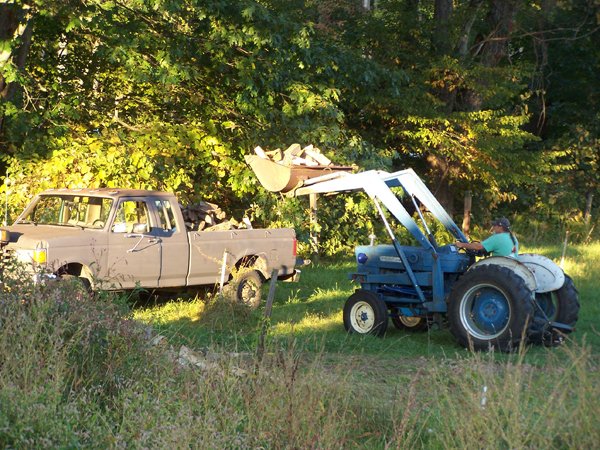 My son will be here stacking firewood so my husband had to load the truck. He also moved the pasture coop Wednesday evening so it would not have to be done on Thursday morning. Then he packed the car with all his gear and went to bed early.
I spent the day loading dehydrators. I got 1½ full of borage and filled the rest of the 2nd one with peppermint. Still got more peppermint to do on Thursday.
My intern isn't coming but my helper friend will be here and we'll continue on in the New Herb garden.