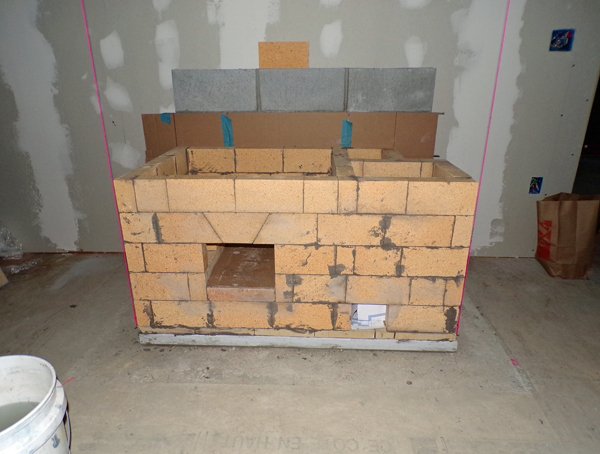 The masonry heater now has some chambers inside. One of the masons got bitten by a spider that had been in the brick stacks and went home sick as he reacted badly.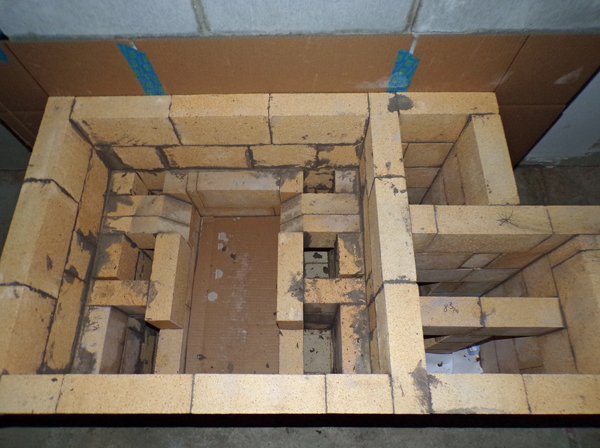 I wasn't able to watch much as I was again in the garden.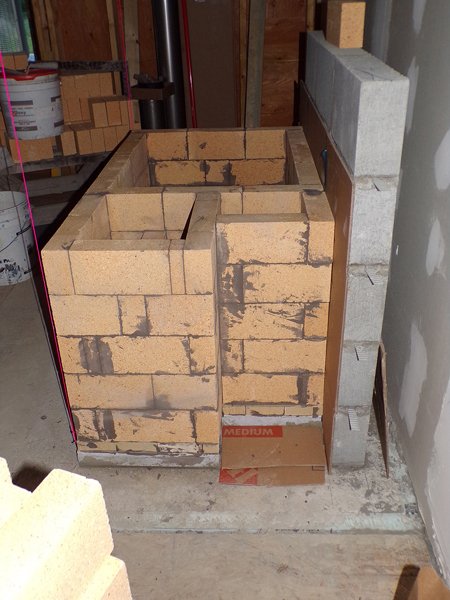 My husband and my son went to pick up an off grid cookstove.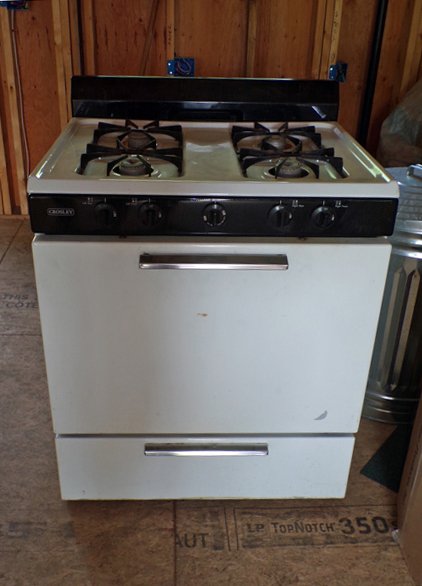 It's an old Crosley and doesn't require power to work. Our current cook stove will go out at some point and have the burners rebuilt and to be re-porcelained. We will use the Crosley while it is gone.
We will keep it afterwards in the cellar as an extra and possibly use it in a kitchen on the second floor, many years down the road.
Friday afternoon we set out to find a mantle for the front of the masonry heater. The dimensions would be 48" long x 12" deep x 2" thick. We found some granite (too fancy) and some bluestone that was too big. The other place we checked had the right thing, but on order and no expected delivery date.
So we checked back with our mason and he said he had the saw the cut the bluestone that was too wide (14" instead of 12") to size. So we will pick up the mantle on Monday, I think.