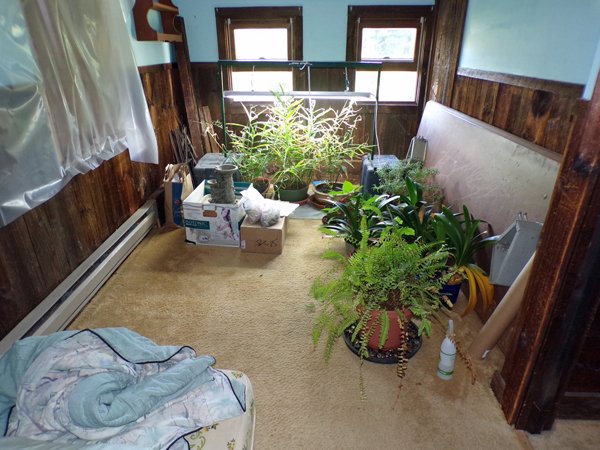 This bedroom was stripped out to remove the windows. Then this spring I needed a place to start seedlings, and then a place for plants when kitchen windows moved. So it filled up again. It even acquired a mattress.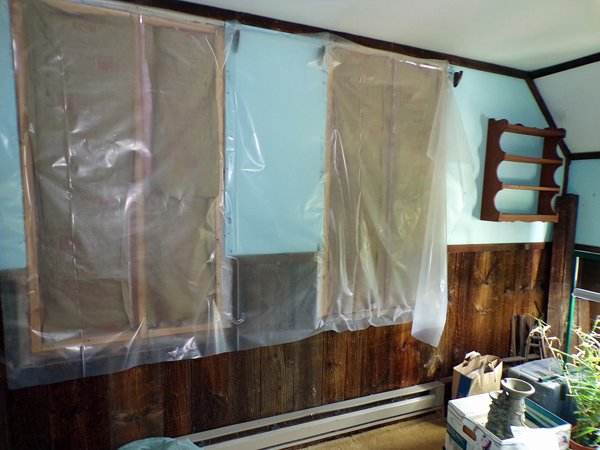 This is where the 2 windows had been. We'd gotten 2 awning windows to put in their place. But after the addition was in place, it became obvious we'd miscalculated. There was only going to be room for one window, and that would be roughly where the hanging book shelf is.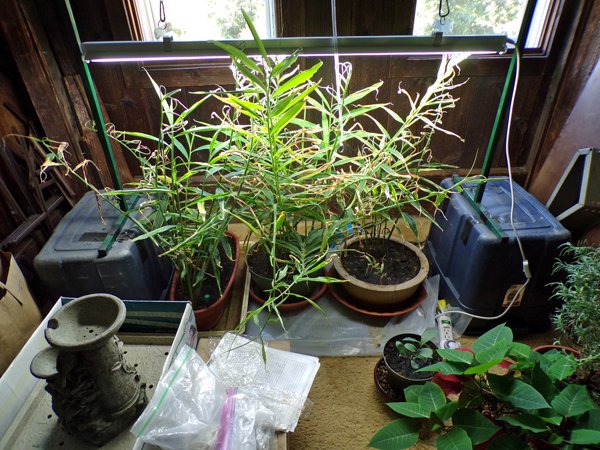 My helper friend and I never got the hoophouse put up, so the ginger stayed here. Now we had to move this entire set-up. The only place left was the spare room in the cellar.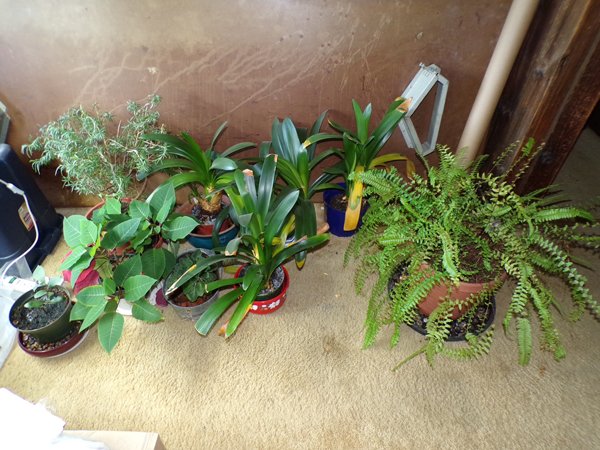 All these house plants would have to fit down there also. There's a large rosemary, a bay tree, poinsettia, 4 clivias, and a fern.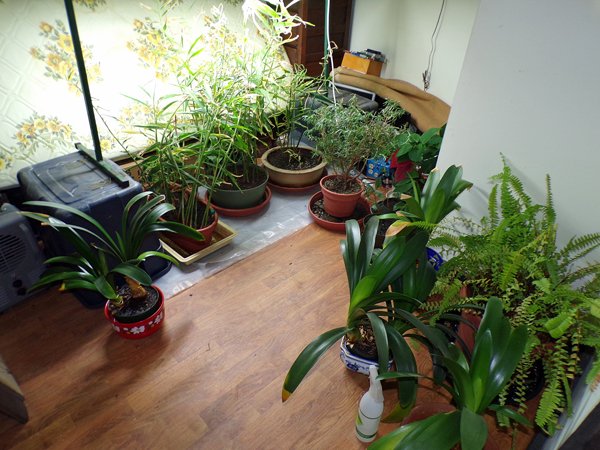 My helper friend carried them all down the 2 flights of stairs and we got them set up again. There are 2 small windows in this room, plus the T5 light.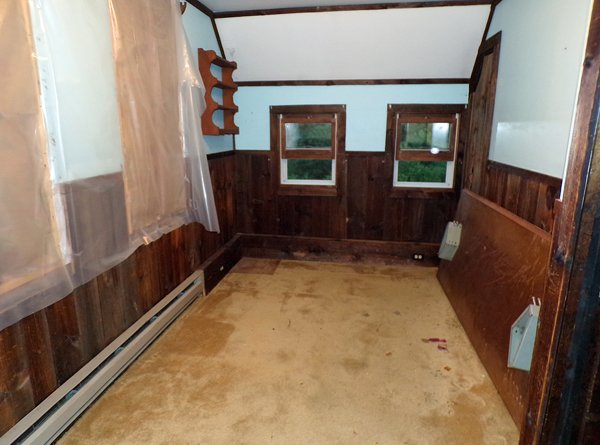 The bedroom is again stripped out, ready for more construction this weekend.