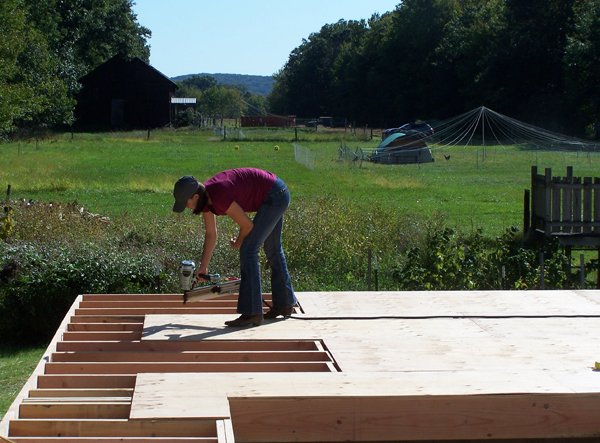 My intern convinced her parents that spending an extra day on the farm learning to build a house was a good homeschooling experience. So now she will come Wednesday and Thursday mornings.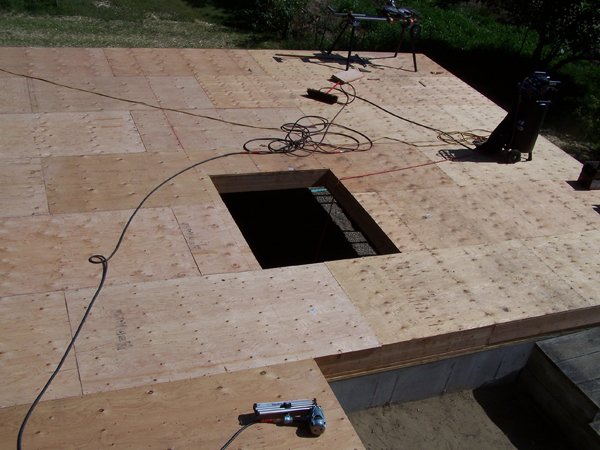 Her job today was to run the power nailer and put down the subfloor. They got the living room and kitchen finished except for a section right beside the existing house. That needs wires moved and plywood cut away before it can be finished.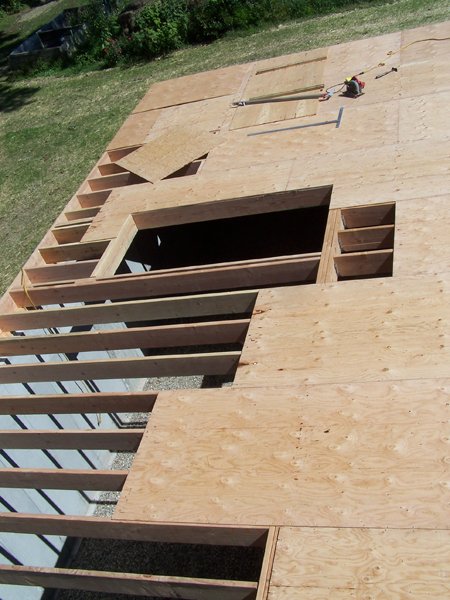 They almost got the bedroom finished. The pantry and laundry floors are left.
My husband spoke with the masonry heater contractor and we are wondering if it will be installed this year. Seems he's building a house too….
The special order jamb extensions and window trim for the roundtop window arrived today. The window trim did NOT have the special channel routed into the back side, for butting siding up into. It was returned. The jamb extension only had the roundtop part, no sides or bottom. For all the money we paid for these things, one would like to hope they'd get them right…
The window I stained this morning, it looks like someone spilled something on an inside board before it was installed. It won't take the stain.
So that makes an unusable awning window that will be returned, a damaged double hung casement, an incorrect window trim, and missing jamb extensions. Wonder what else will go wrong with this order? I'm only on window 5 of 12….
We've gotten Marvin windows twice in the past and never had a problem. Not this time…