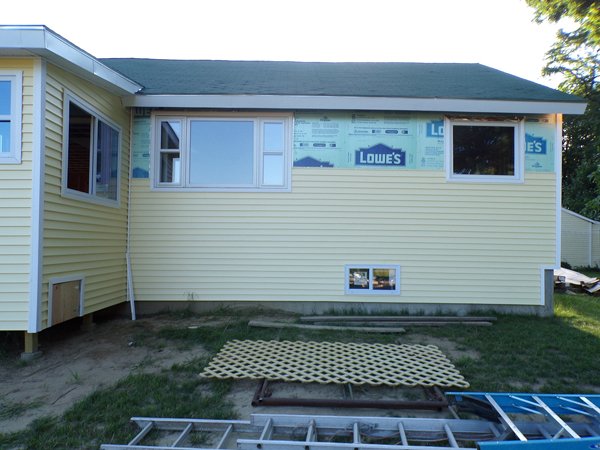 On Tuesday he worked until just after 11AM then went back out after 4PM. He stopped for supper then was out until 7PM.
The blue is nearly gone!
On Wednesday it's to be hot and humid again. It looks like the rain will hold off until the afternoon, so he may finish the siding of the addition.
After that he has the fascia to replace on the existing house, all the way around. He also has to put in 2 windows on the east side of the existing house and side that wall. Then the siding will be finished.