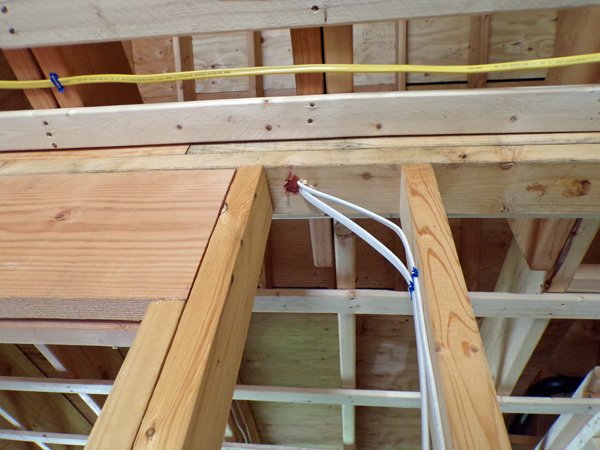 He spent time a ladder on Sunday putting special caulking into electrical wire holes to provide fire stopping. And to make the building inspector happy.
He'll be calling the building inspector for a rough inspection on Monday. On Tuesday the 500 gallon propane tank is to be delivered. Once that's in, the excavator will come out and make the trench, and perhaps be able to dig the hydrant hole.
Not a lot to be done on the addition this week as we prep for Freezer Camp.