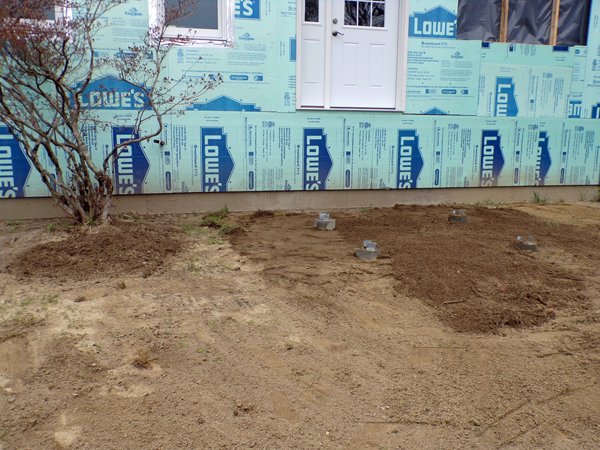 On Sunday he got out there really early and finished the grading around the sono tubes and the azalea. It was during a lull in the rain.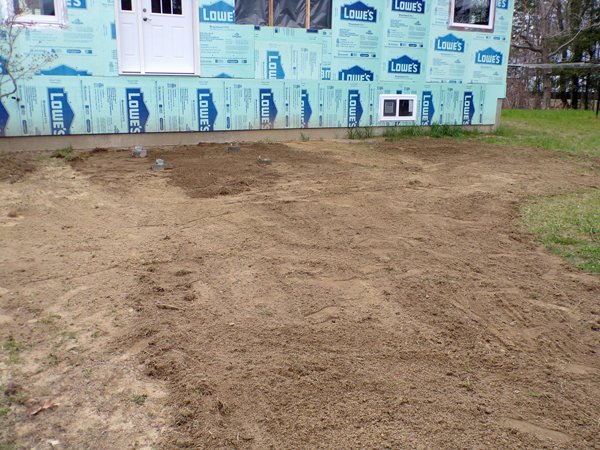 Then he cleaned up the addition because the electrician is due on Monday morning. When that was done, he cleaned out the cold room at the barn and built the brooder. The chicks are due on May 1.
Monday it's to rain off and on all day, but they will be working inside running electric.