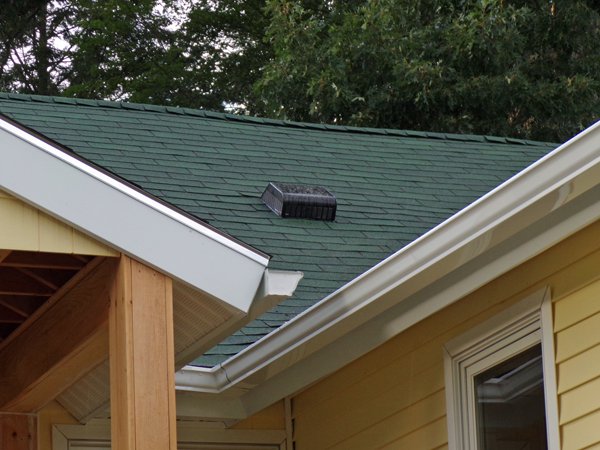 While the stone masons banged away below, he got up on the roof and installed the kitchen hood vent.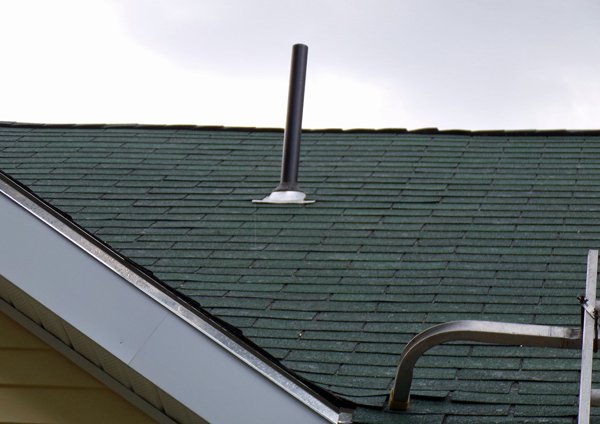 He also ran the plumbing vent through the roof. Now all that's left on the roof is putting the façade on the chimney.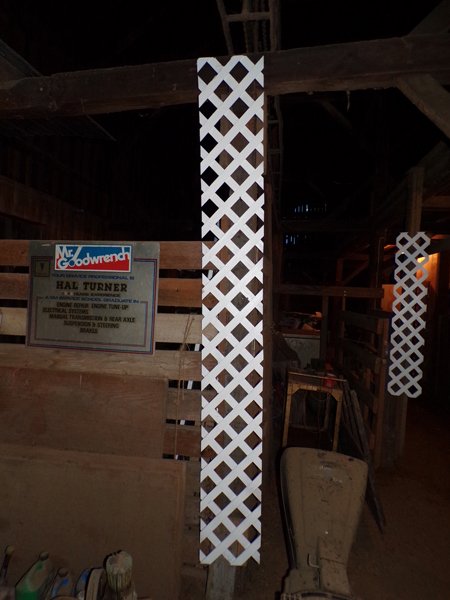 Then he went to the barn and set up a place to spray paint the lattice, and then one to hang it to dry.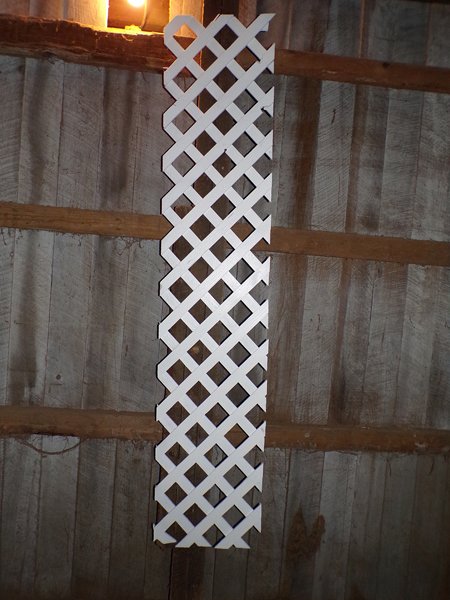 He will put these up on Tuesday, and he has the handrail and the access door to paint then.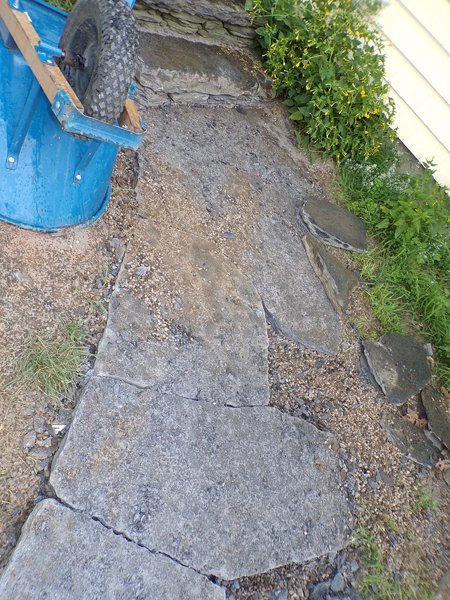 The stone masons got an early start and began with laying the stone in the walkway from the old front door. Look at those seams!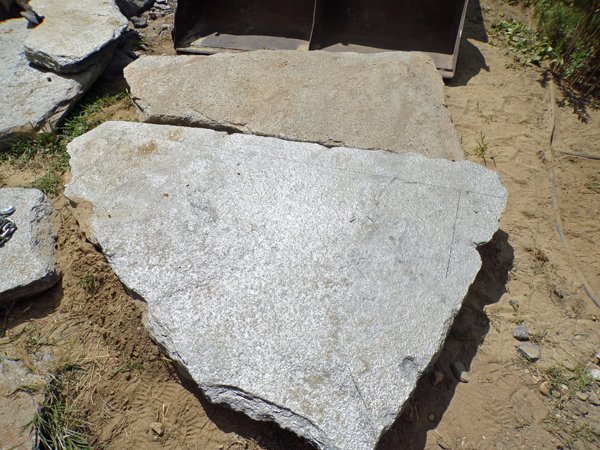 They brought in a huge stone and marked it for cutting. It was the sawing of this that put slurry into the first garden.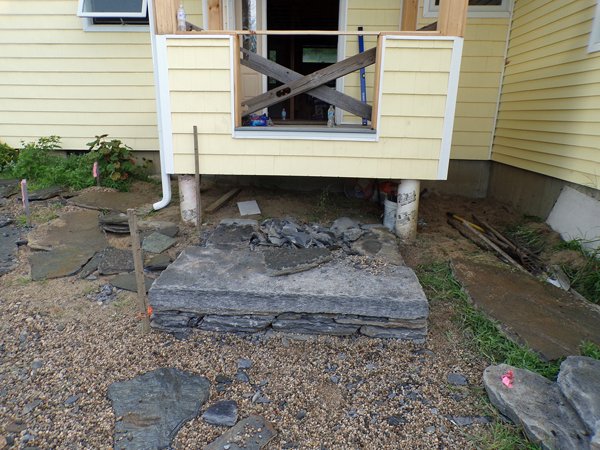 They got the support stones down and level and put the first stone in place. So for the next few days we have to walk around to the back porch to get in.
On Tuesday he plans to finish the back steps to the shed in addition to the lattice and painting work.