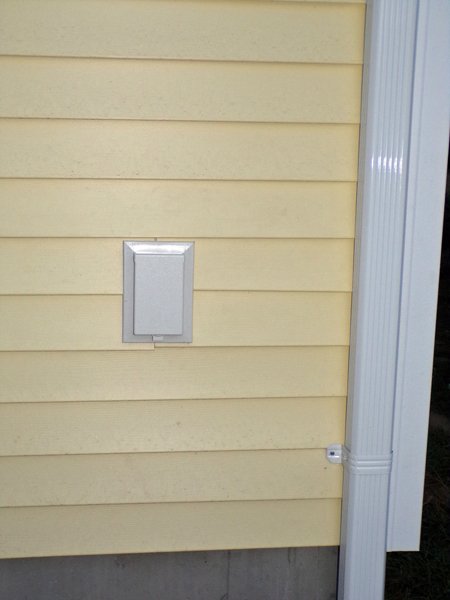 He only had the morning to work on Wednesday so he got the outlets on the outside.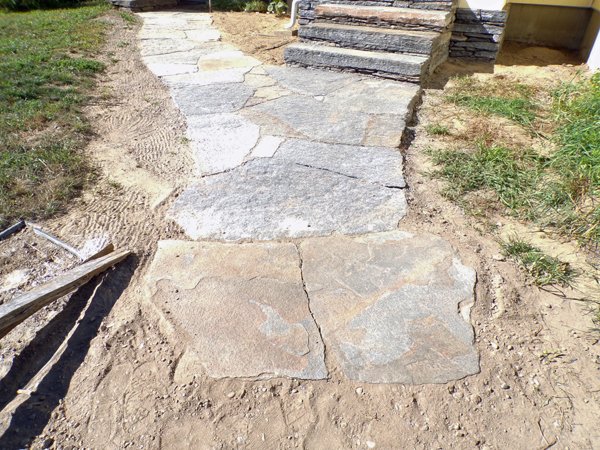 We thought the walkway looked unfinished. There had been talk of an apron at the end, but for some reason it wasn't put on. My husband had asked them to put 2 large stones behind the shed when they finished.
On Wednesday he dragged them out and set them at the end. When the grass grows back in it will look more finished.