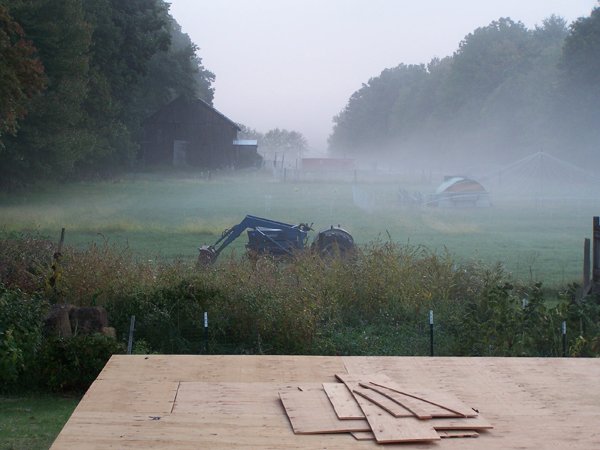 It was a misty morning start on Sunday. My husband had to go pick up the joiner and the planer he found at a tag sale, and the 7 quarts of French onion soup my helper friend had made for me.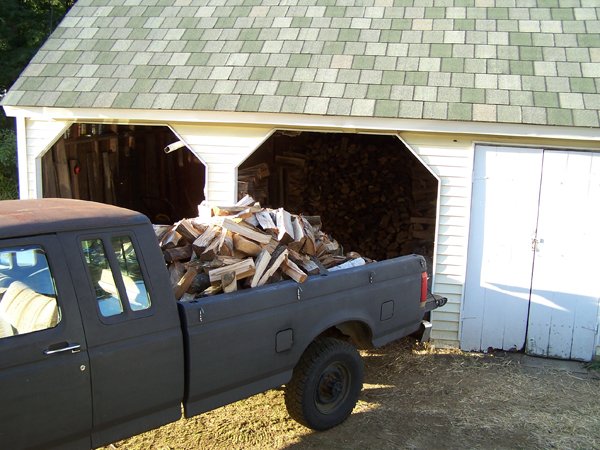 When he and my son got back and got the truck unloaded, he reloaded it with more of the firewood. This was my son's job for today, stacking it in the shed.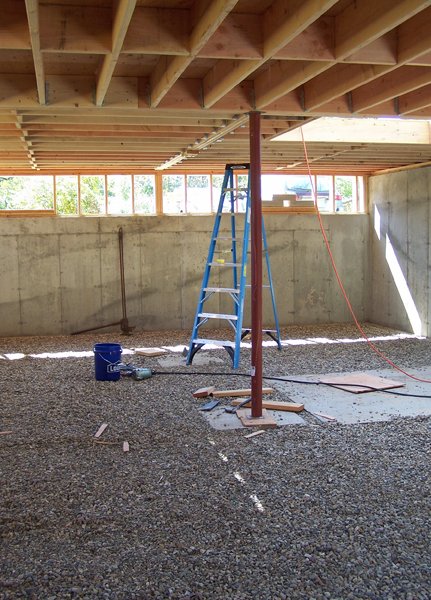 He then got busy setting the lally columns after using the laser level to determine what needed adjusting.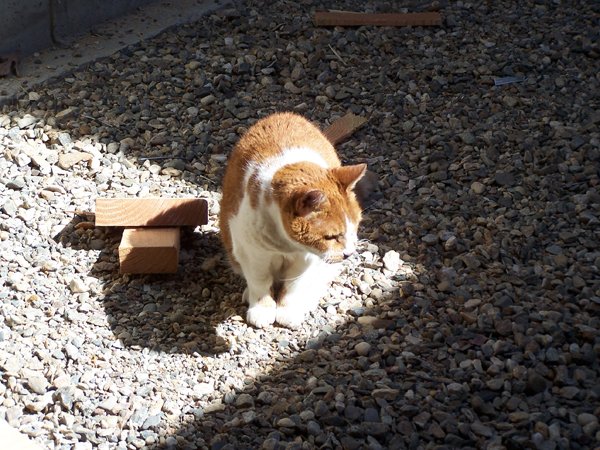 His 18 year old supervisor was on the job, in a convenient patch of sun. But she was disgusted with him as he's not brought a soft blanket for her to lie on. Those stones are hard on the arthritis.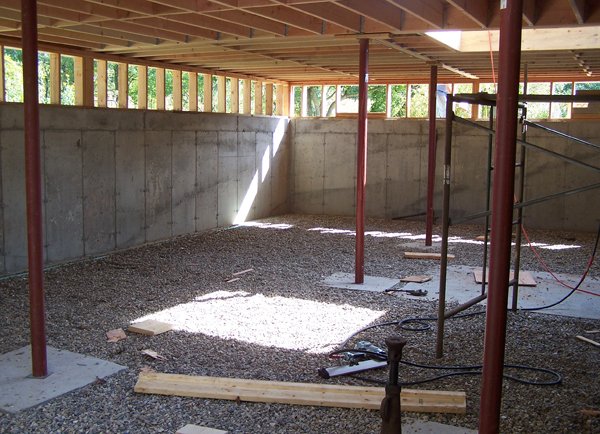 But he won, in the end, and all the columns are in place and level.
Monday he plans to finish nailing down the plywood, get the pieces in place under the current dining room window, and make the big holes safe with 2" x 4" and plywood.
He hopes to start walls, but is also considering a fishing trip. They've open the cod up so you can catch 1 per day, for 2 weeks. He'd catch a lot of other fish too, but is looking for that fresh cod dinner.