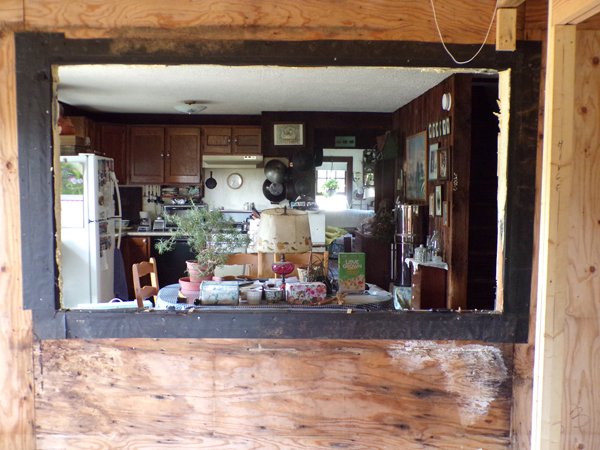 This view on Wednesday, with the dining room window out, did not last long, about 2 hours. He covered it soon to keep the mosquitoes out.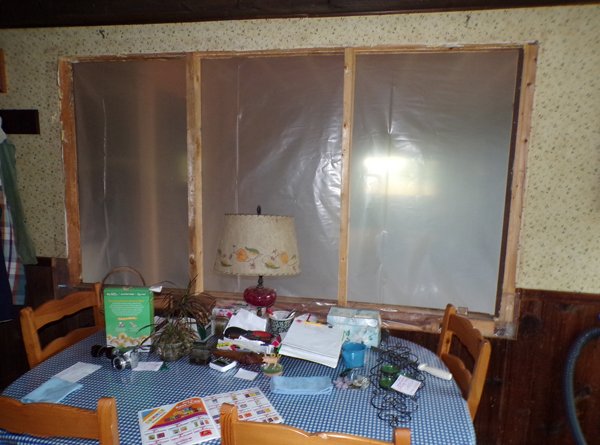 This became the second new view, or non-view.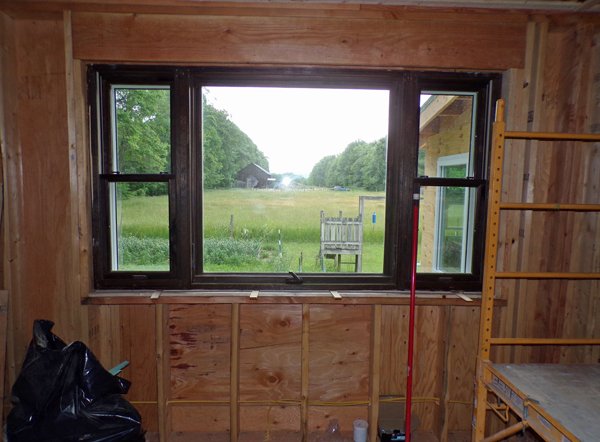 It took 4 of us to move this window. We first took out all the side windows. But it was still too heavy, so we took out the center one. We'd never taken that one out, so were a little leery about it. But it came out fine for such a big window, and went back in just as easily. It's an awning window.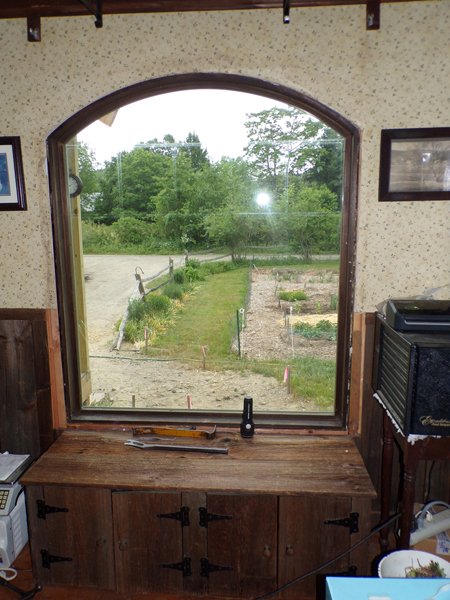 This is the fourth view. The window is all prepped and ready to come out. But he needs a lot of time once it is out, as he has to re-frame the opening for the awning window, and needs to do it quickly to keep the mosquitoes from over-running us.
He'd hoped to be able to do it on Thursday, but we've got multiple storms coming through. So maybe Friday….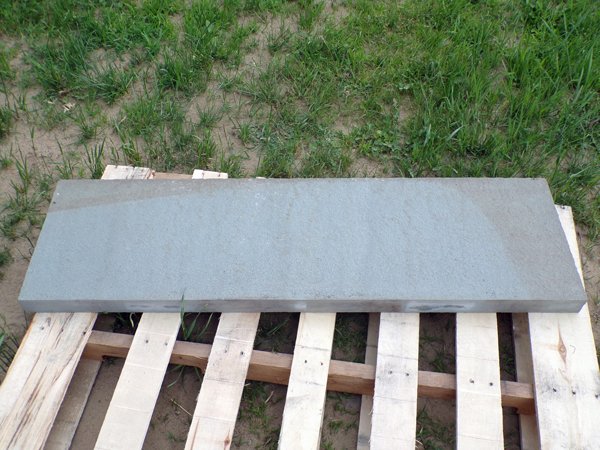 This slab of bluestone will be the mantle on the masonry heater. It's 2" too wide but the mason will cut it down.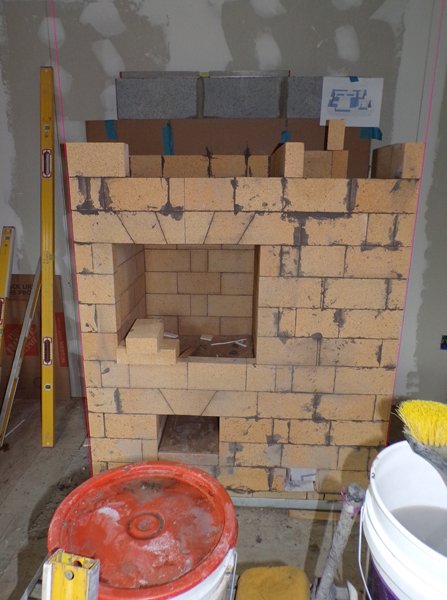 The firebox is finished, and they are starting the bake oven.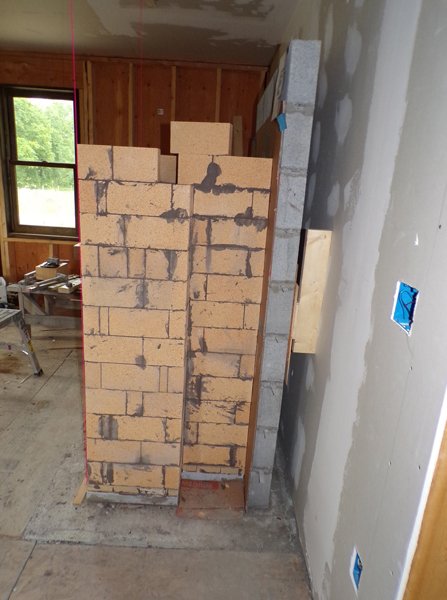 Just 2½' more feet to go…..