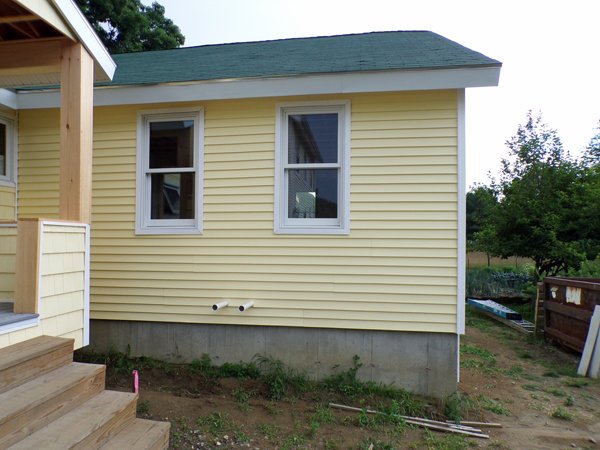 Wednesday he got started on the west side of the living room and finished it up quickly.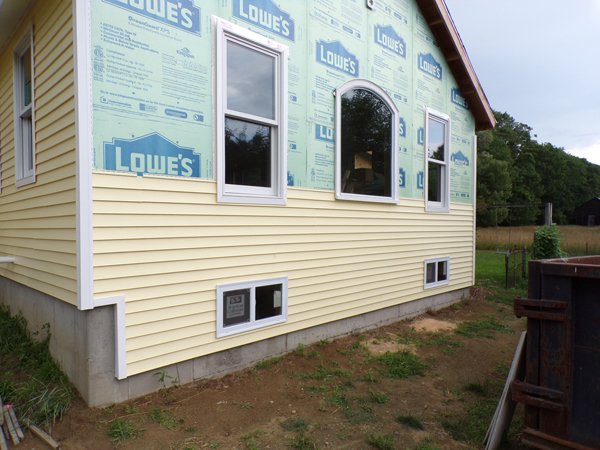 It was another very humid day, with storms threatened after midday. He got the windows trimmed and started running the siding. It will go up to the roofline, not sure where the break is. The gable end will have more of the shakes.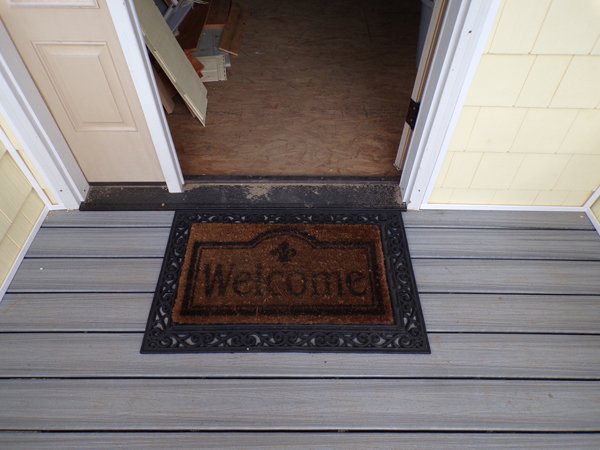 I got a new to me doormat from BuyNothing for the front porch.
Thursday he will work on siding and also has to go pick up the rest of the trim wood in the morning.