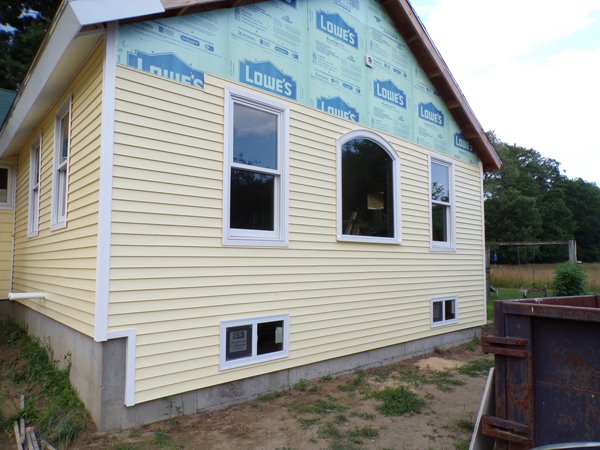 He got an early start because he'd have to stop around 9AM to go get the last load of trim boards up on Horse Mountain. He got most of this done before he left. It was to be mid 90's and wicked humid on Thursday.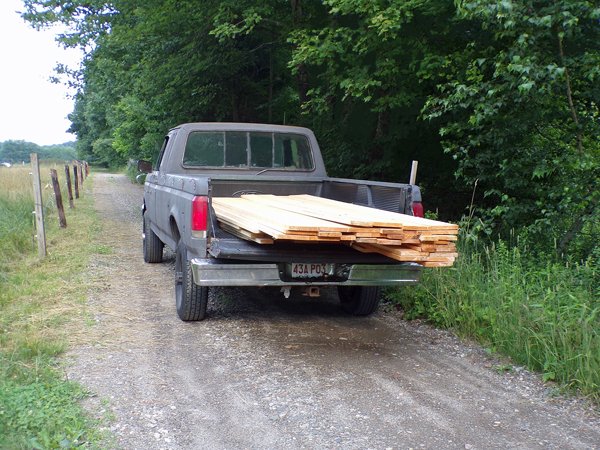 The mill owner is a talker and they got talking about firewood handling. The mill owner had several of these tools he's used for decades moving firewood. He couldn't believe my husband had never heard of them after 40 years of burning wood.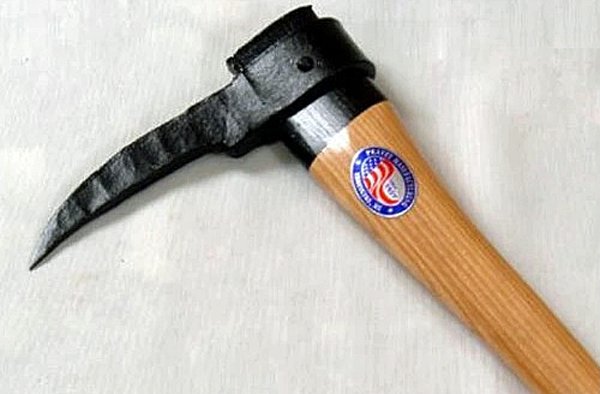 source
They are short handled and used for moving cut chunks of logs without bending over. My husband came home and ordered 2, a longer and a shorter one. The Peavey company in Maine makes them.
He got some more done on the house but I sidetracked him before he got the last piece up on that level. I needed help finishing the garlic as it was getting way too hot and I'd been at it for 7 hours already.
He hopes to finish the gable end on Friday.