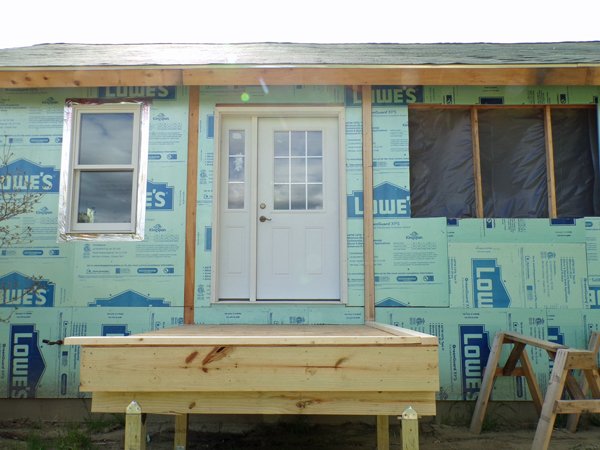 He needed to use the truck to bring in a load of wood. The harmonic balancer for the timing was going. Weeks ago he'd ordered a new one online. It was the wrong one when it got here. So he sent it back and ordered a 2nd one. It finally got here last week. It was broken in 2 places. He sent it back.
So he went locally, more expensive, and ordered one and it came in Saturday morning. He spent all day installing it, having to source a tool to get it in. He brought the truck up to the house Saturday night, in preparation for a trip to get the wood (remember the wood?). He looked outside a little later and the rear tire was completely flat.
So he went out to see what was wrong and the valve stem had let go. So he fixed that. Sunday morning it was still holding so after he helped me get the seedlings outside, he headed to 3 stores, 2 for wood and 1 for deep socket impact wrenches, something he'd needed and not had for the tire.
He finally got started around 11AM after unloading all the materials. After lunch he worked a couple more hours but this was all he was able to accomplish.
He's hoping it doesn't rain on Monday, and I'm hoping it does. We'll see who guesses right….