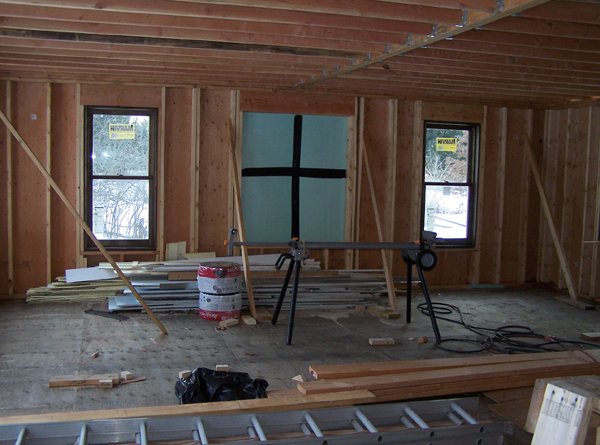 After months of looking at a blue square in the living room, on Tuesday the roundtop window was finally able to be installed.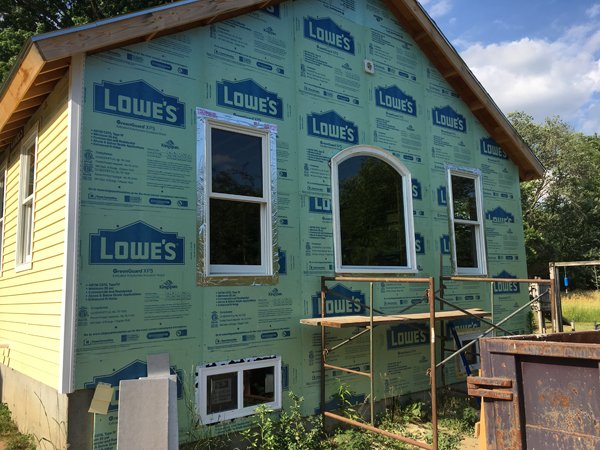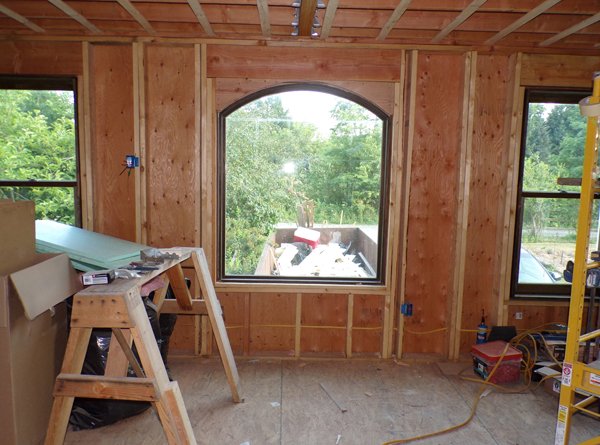 Of course, it has a lovely view of the dumpster right now.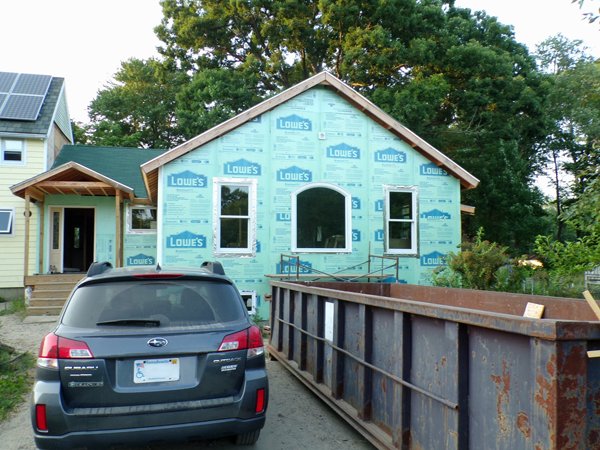 But it lets in so much light, after having it rather dim in the living room. This will be lovely in the winter. But without a shade on it right now, it gets pretty hot in there.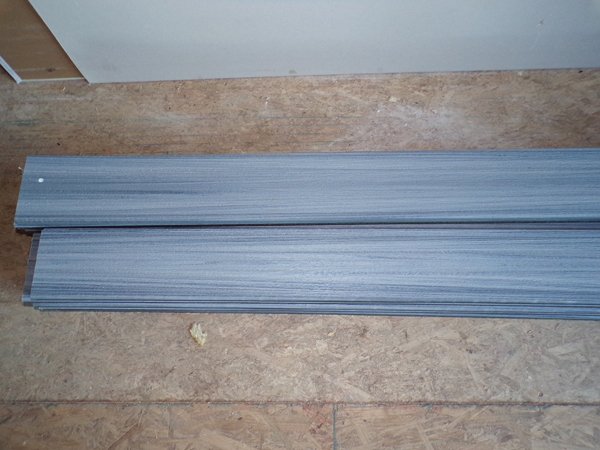 This will be the flooring of the front porch. It is Trex Foggy Wharf. I'd wanted lighter colors so they would not get so hot in the sun, as it faces south. I'd selected a light tan called Toasted Sand and we'd ordered it a couple weeks ago. We received notice on Monday it was backordered until July 27th.
He must get the porch built and sided as we have 2 contractors lined up to come in after him. So we ended up going with this one. It was in stock and he brought it home Tuesday afternoon.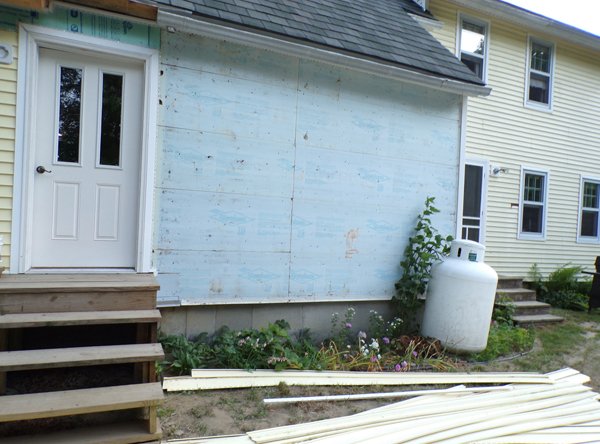 Then he went out and tore off the siding on the old pantry. He had to do this because there was a 2" gap between the door and the old siding. If you look, you can see where the insulation had yellowed along the door frame for 2".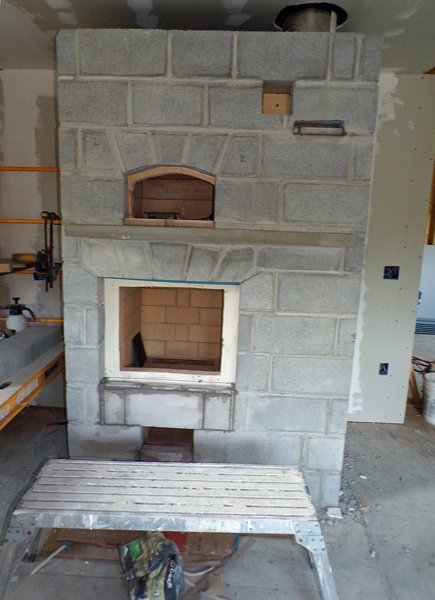 The mason got some more finish work done on the heater, around the firebox and on the top.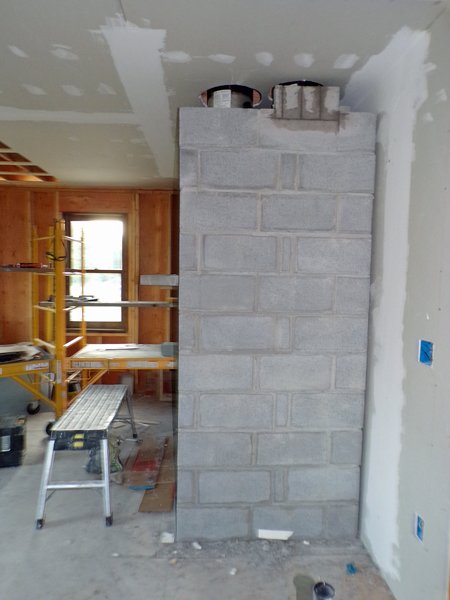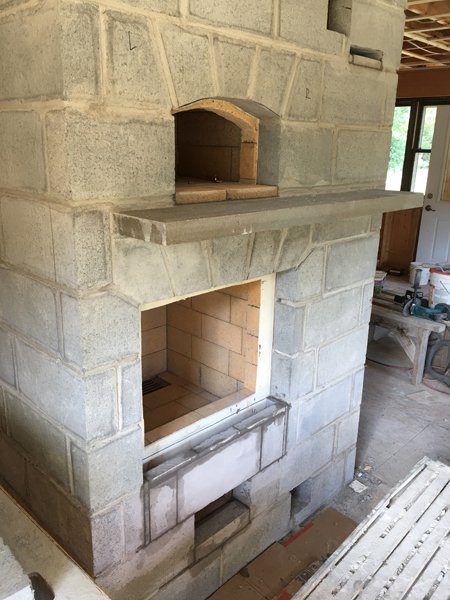 The mantle
Wednesday we go early to cleanout mulch hay at a nearby stable. We are supposed to have thunderstorms off and on all day. I'm not sure if he will start the porch, or put up siding on the old pantry.