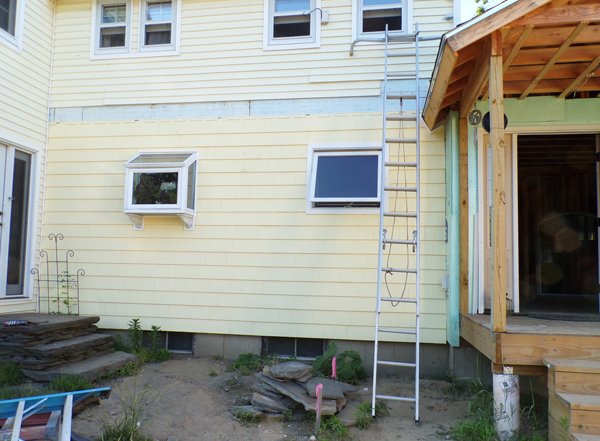 He made it above the lower windows on Tuesday. Having it so close to the old clapboard style really showed the contrast. This photo doesn't show the shake style as well, but when one looks at them, the shakes are so very pretty!
About right now, he's not thinking that, I bet. They are much harder and slower to install, with the 3 interlocks to make sure are in place.
But if I had the $$, I'd have the whole house done in these, by a contractor! I really love them!