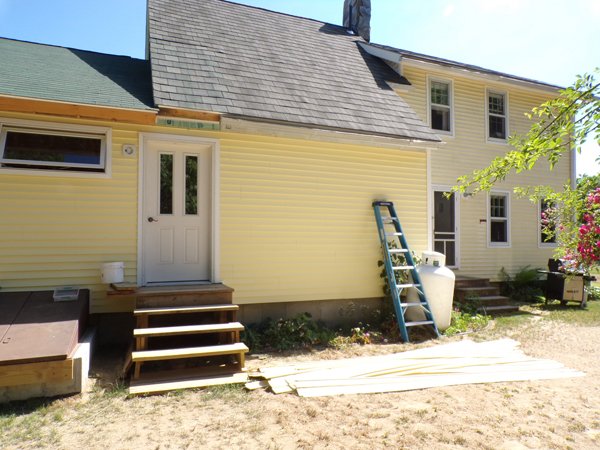 On Wednesday after we'd finished moving hay mulch in the cool of the morning (and all the high humidity) he went out and started residing the old pantry.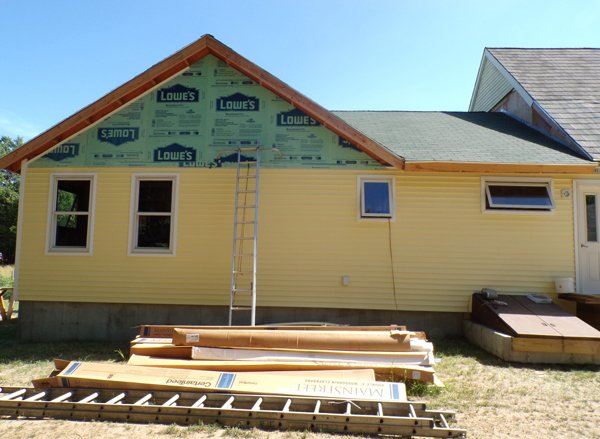 Once the storm passed over us (no rain) the humidity abated and the temps stayed in the 80's, so he got the north side ready to start the gable end.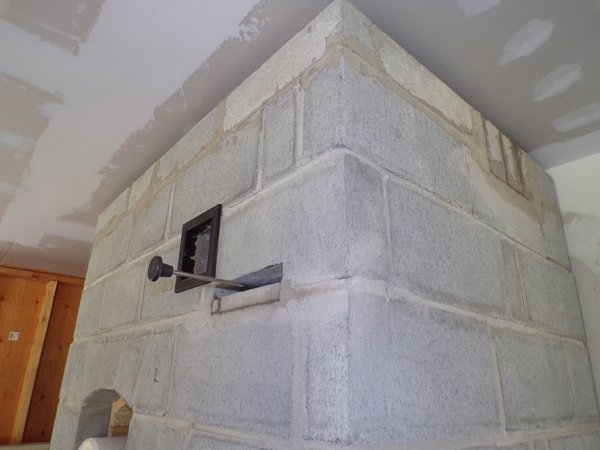 Inside the mason finished the last course of blocks on the top and set the door frames for the fly ash cleanouts.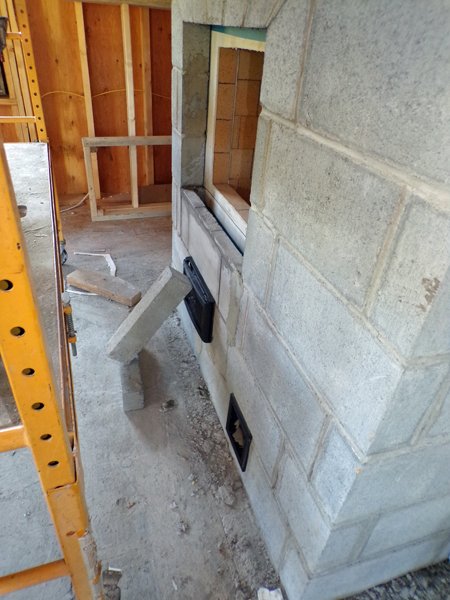 He set the air frame in the firebox and got the ashbox cleanout and the other fly ash door frame set.
On Thursday the mason finishes setting the doors and starts moving out his equipment. I will soon have the dehydrators on the back porch and running! He still has to come back to run the chimney through the roof, but he plans to do that in July.
On Thursday my husband plans to finish the gable end on the north side. Once the mason is done, he can start the front porch.