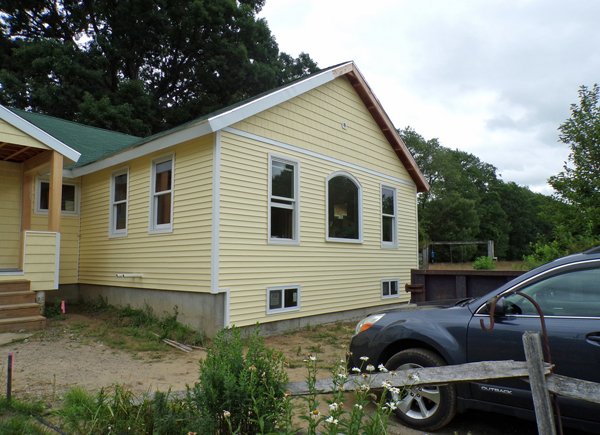 Friday was another very humid day, but not quite so hot. He got the siding on and part of the fascia. But by noon he had had enough and quit for the day.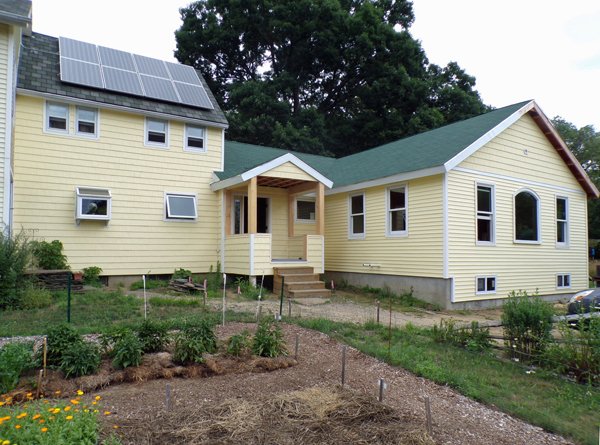 From the road and the driveway there's no more blue insulation to be seen. Not true of the view from the barn…. But the east side is all that's left of the addition. He still has to replace the fascia on all the old sides before the gutter people can start.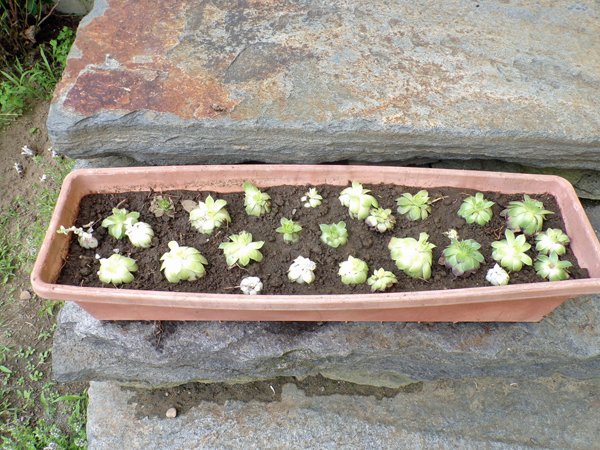 I didn't accomplish much on Friday, too wiped out from the garlic marathon. I made the labels for the New Herb garden and planted these hens and chicks. I had been given them about 6 weeks ago and they had sat in my kitchen ever since.
Saturday it's to rain all day. He's probably doing the milk run, has a computer to fix, and can do inside work in the addition like cleaning up and leveling strapping. I plan to feed my house plants and do some neglected cleaning.