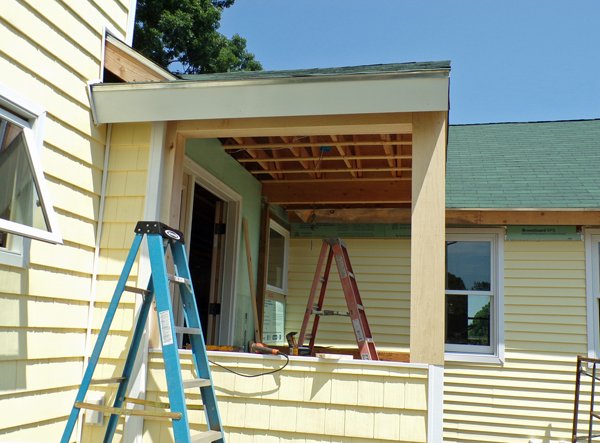 On Thursday he took off the aluminum and planed down boards. Then he got the trim up on one side.
In order to do this he took down the board in the front. The barn swallows will be delighted. He said he saw about 10 of them zooming through the porch and around the yard.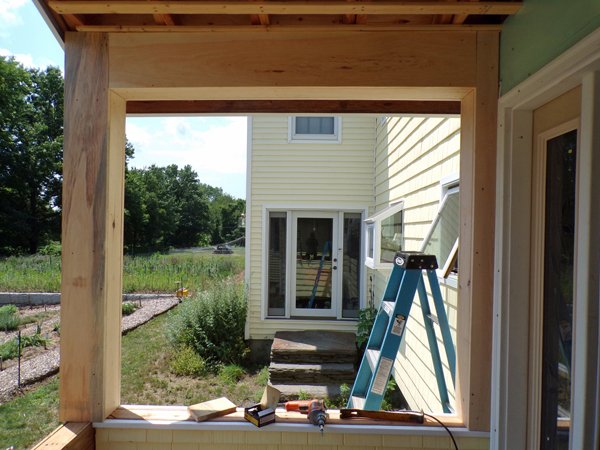 I think the wood looks great! It will be pretty painted white.
Friday he may try to get more done before the rain starts again. Once it does, he plans to bend metal for along the roofline.