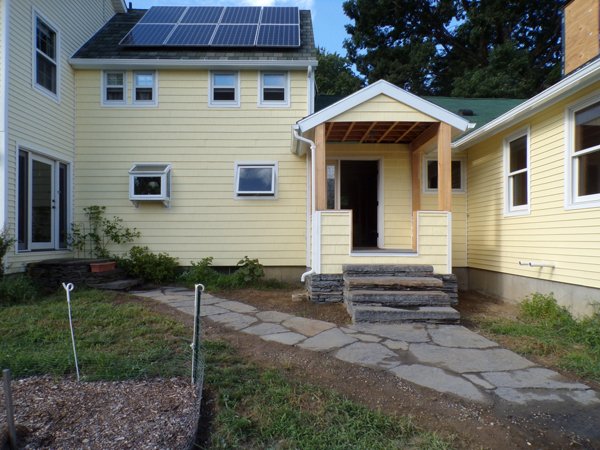 The stone masons finished on Wednesday. I got to thinking about what this looked like a year ago.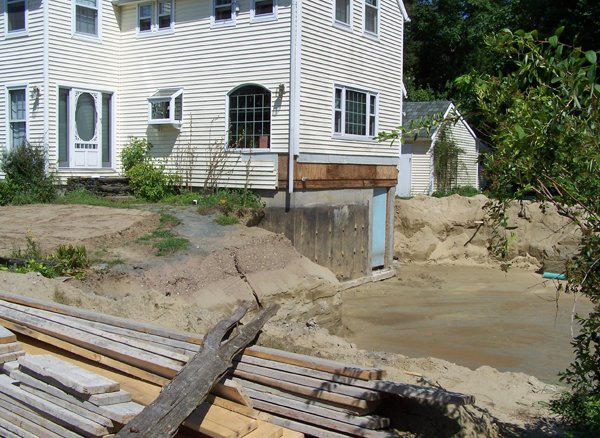 August 12, 2019
Lot of changes since then. We've got 1 more job outside, getting a 500 gallon propane tank installed on the north side of the Big garden. That will involve the gas company, the excavator, and the plumber. That's the last of the contractors for the outside.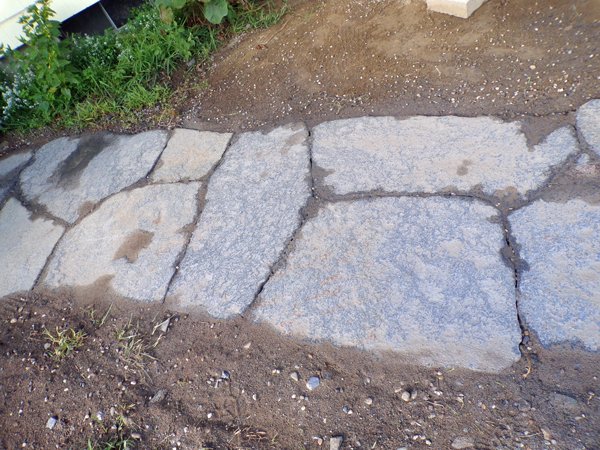 Close-up of the detail of stone work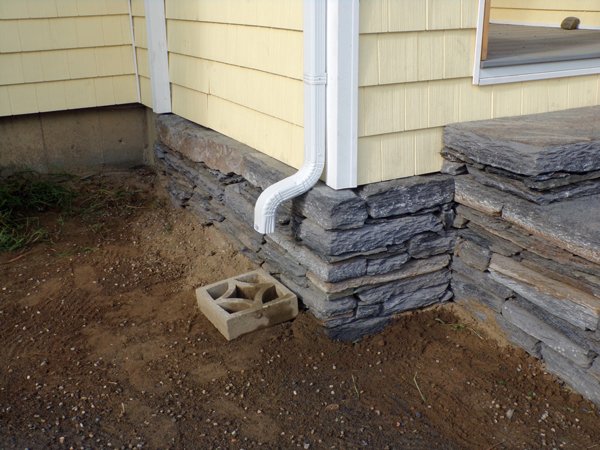 Left side stone wall
There will be a 3' or 4' wide flowerbed along this wall and an 18" wide one along the side of the steps. The rest of the area will be creeping thyme and violets. There will be edging keeping the thyme out of the gardens.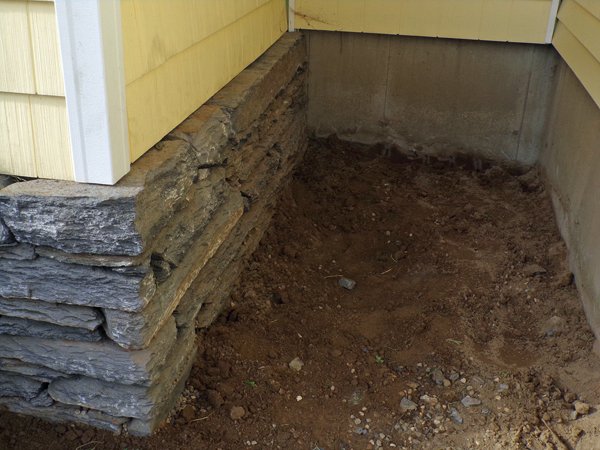 Right side stone wall
This area will be planted to ferns in the back and lily of the valley filling it. There might be spring bulbs added later. I will run edging across the front to contain these plants.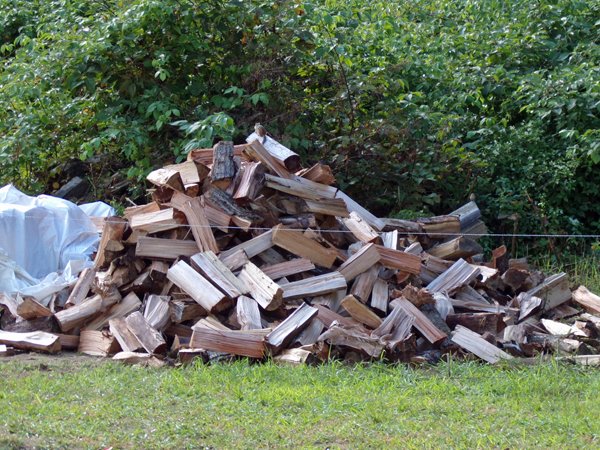 He didn't do much on the construction front, just trying to get the stone for flooring and facades ordered. He spent time off and on all day rebuilding the wood pile for our son to move into the shed. There's a woodpile inspector on the top of the pile.
On Thursday he will be working on the front porch, repairing cupped boards and puttying nail holes in preparation for painting trim.