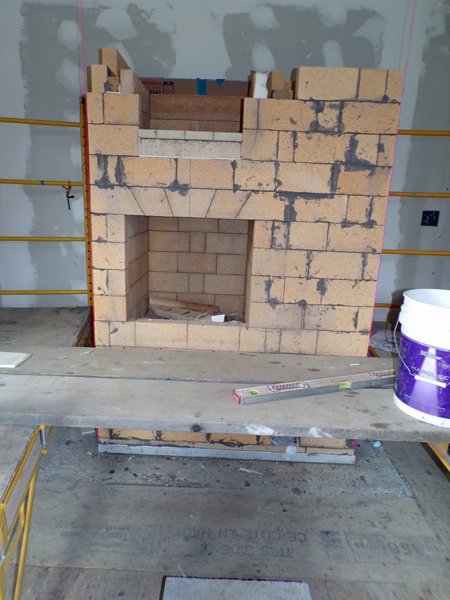 On Thursday it was hard to see how tall the heater had gotten, as they had to put staging around it to work up high.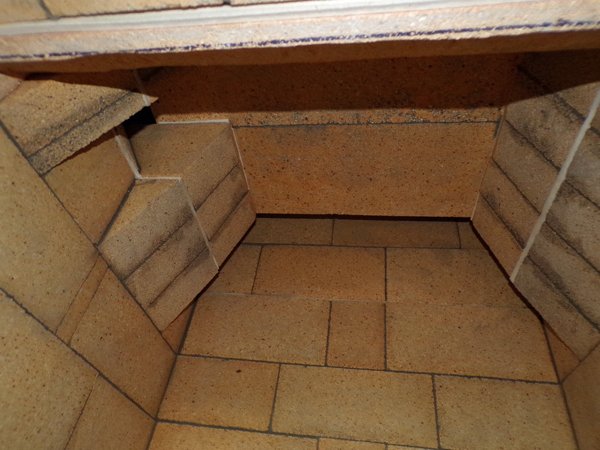 I'd seen them cutting the angles on Wednesday and this is where they went: the upper part of the firebox.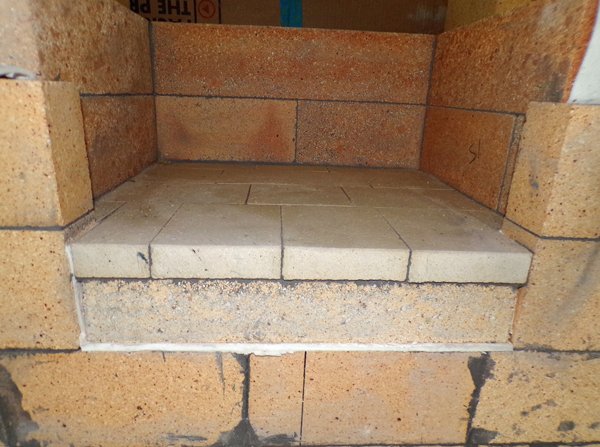 This is the floor of the bake oven. The white stripe under it is ceramic paper. It feels sort of like foam and sort of like felt. It provides spacing and keeps the outside air out of the heating chambers.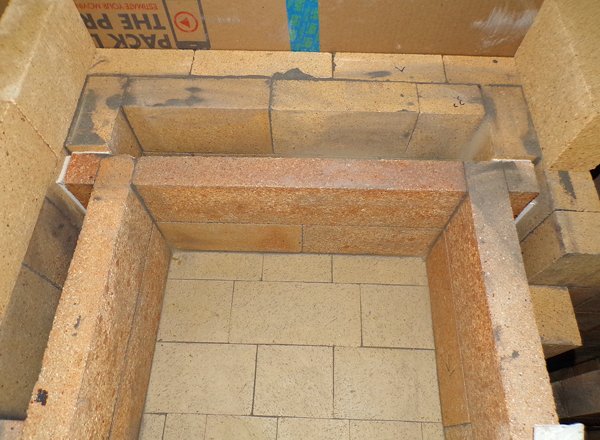 You can see the heating chambers surrounding the bake oven.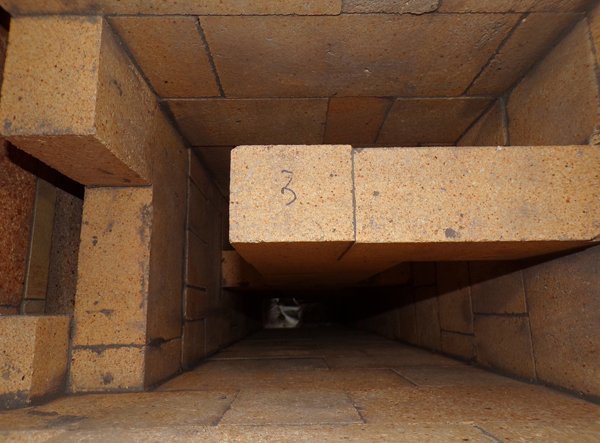 Looking way down the heater chimney
Friday is the last day this month they can give for the build. They will come back in July to finish.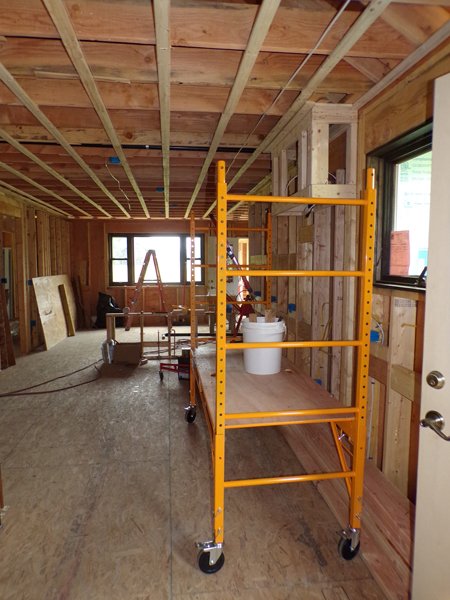 Thursday was an extremely humid day and there was rain forecast off and on, so my husband planned to work on ceiling strapping, getting it leveled. He started off on the ladder, for about 45 minutes when it dawned on him he had a new toy he'd not yet played with, up at the barn.
So he went and got it and put it all together. It's called bakers staging and it's for working on higher areas. It scoots around easily, so no moving ladders.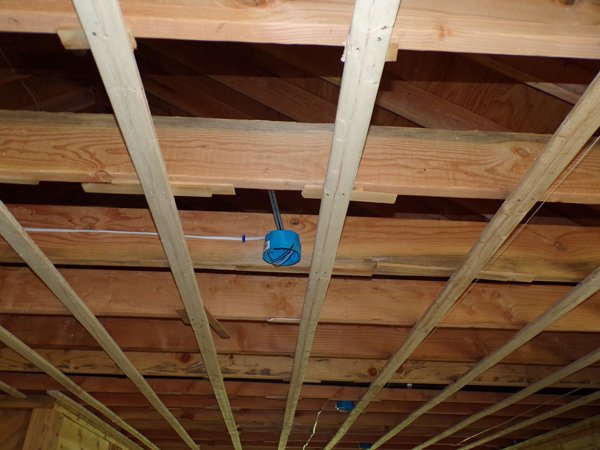 This is what he was doing, making sure the strapping is flat for installing the sheetrock ceiling. See all the little shims under the boards?
Friday he plans to move the roundtop and get the opening framed in and the window installed.