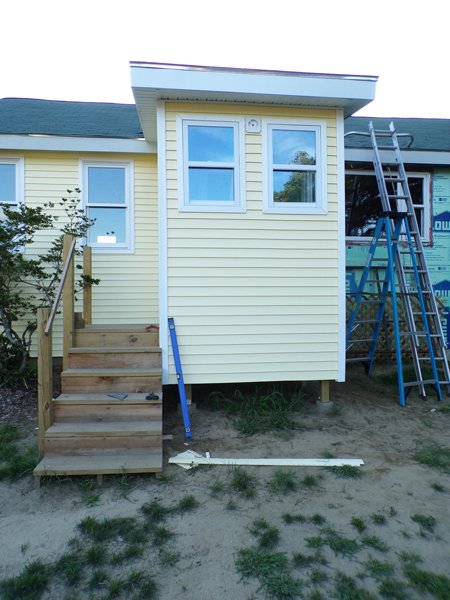 He's taken to working 2 - 3 hours in the morning until it gets hot, then going out late afternoon or early evening when it starts to cool down and doing some more.
He finished the east side in this manner and moved onto the north side.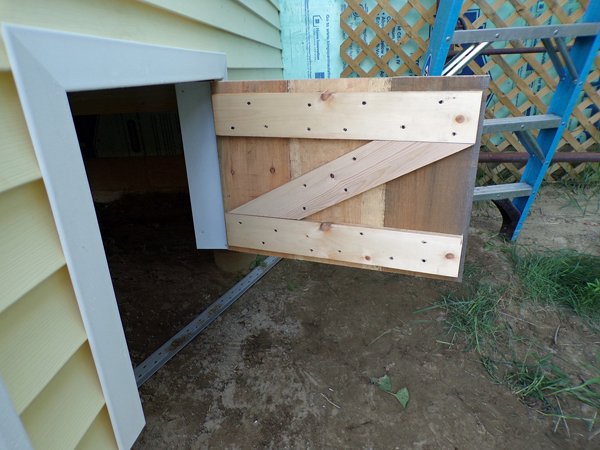 He built the little access door for the under porch storage area on the north side.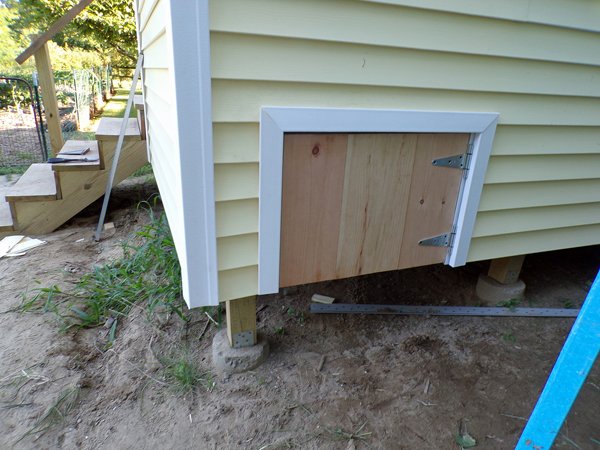 He plans to cover it with the aluminum, I think.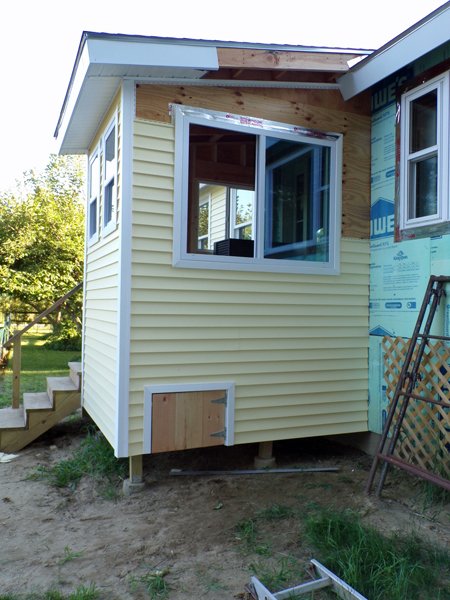 Then he started chipping away at the north side.
On Tuesday he'll finish this and start the run down the side of the house.