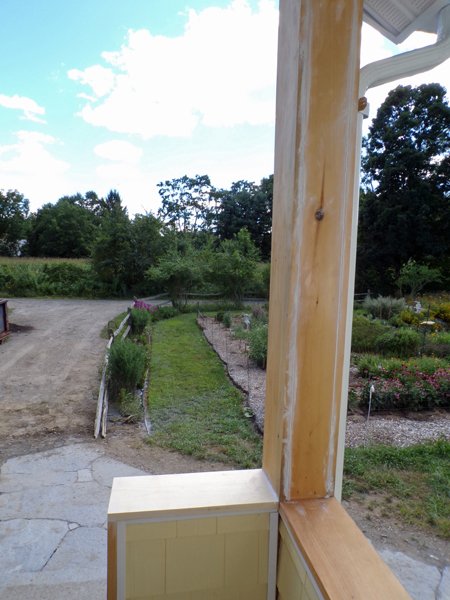 He worked during the morning getting the trim boards on the front porch ready to paint. He puttied all the cracks and nail holes.
He also finally, after 2 weeks of trying, got the façade stone ordered. It will be about 2 weeks til it's here. So sometime after Freezer Camp on Labor Day weekend he'll be able to start the façade on the chimney.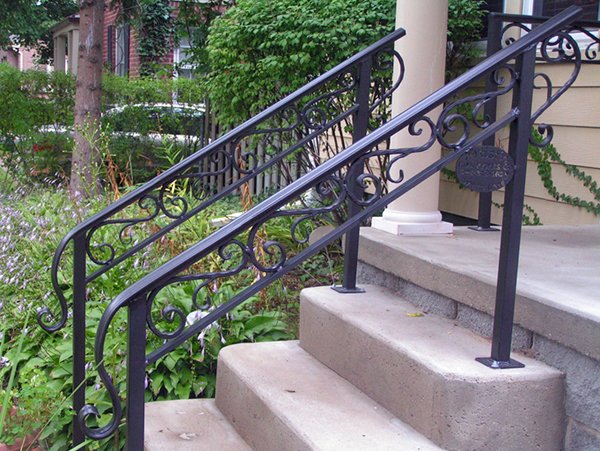 source
He also spent a good bit of time looking for nice metal handrails for the front steps. He found these online and we both like them but there was no source listed. I found a company out of NJ that makes metal railings, so he's contacted them for pricing and availability.
On Friday I think he plans to paint the front porch.