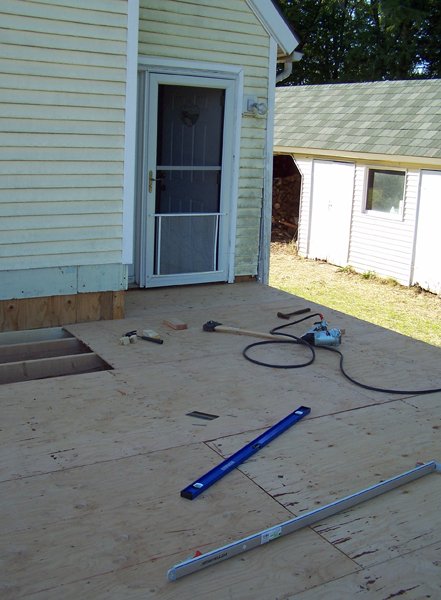 The coolest bit of decking finally got done: by the back door, what will be the laundry area. Now we can use it again. We discussed putting the back steps in place, but he wants to have the wall with the door there first, so it will be centered correctly.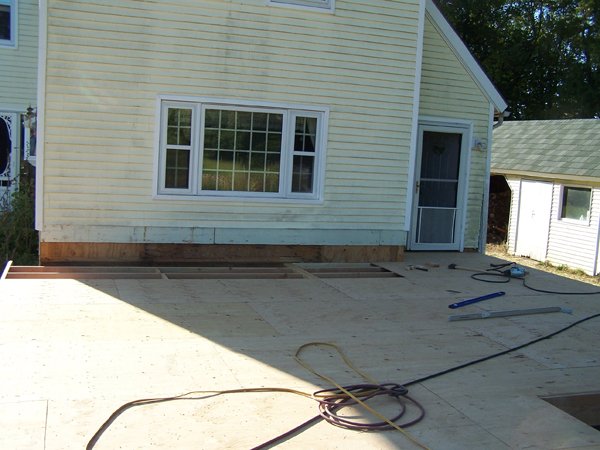 He was gone all morning with appointments and errands so didn't get started until after lunch. All that's left is this part under the current dining room window, where he had to move wires.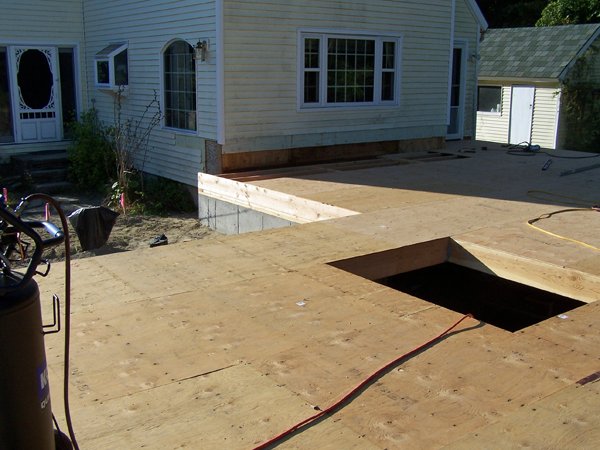 From the southeast corner looking northwest
I'm standing in the living room, the hole is where the masonry heater will be, looking at the nearly finished kitchen.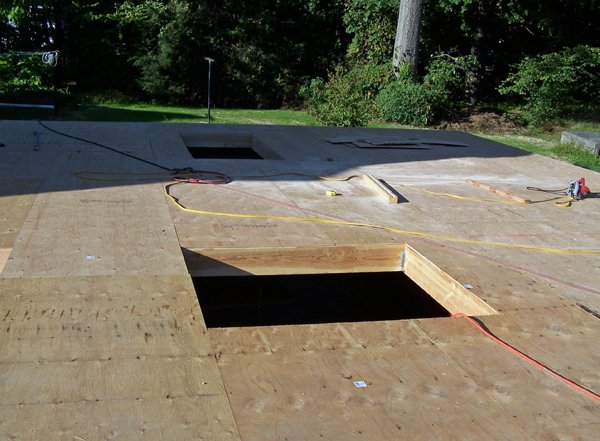 From the southwest corner looking northeast
Again in the living room, looking across the back, from right to left: the bedroom, the hole for the up/down stairs, the pantry and part of the laundry. The dining room is along the right side, where the saw is.
No work on Saturday what with tag sales in AM, a milk run, and the riverboat ride in the afternoon.
Sunday he plans to finish what's left. Cover the holes for safety with 2" x 4" and plywood, and prepare for building walls on Monday.