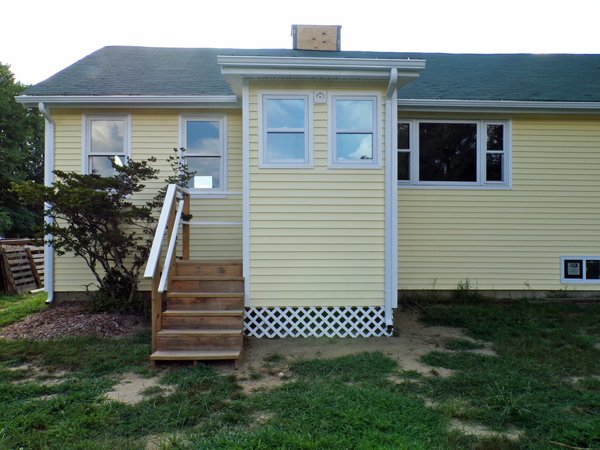 On Monday he finished up the outside of the back porch.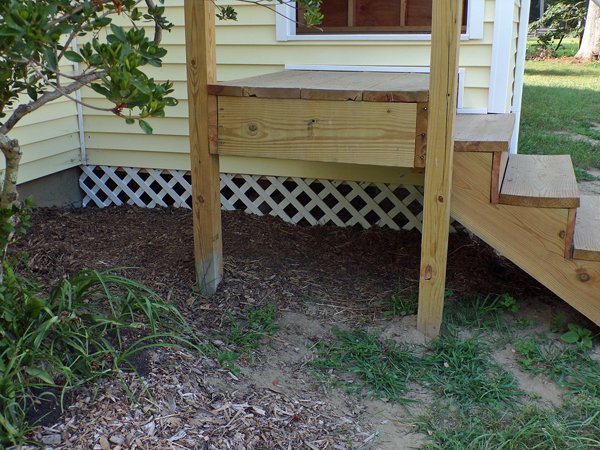 He got the lattice up under the steps, a tricky job.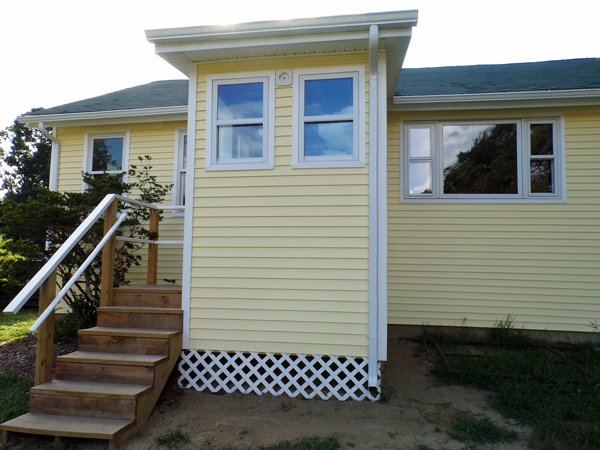 He put up the second painted handrail on the steps.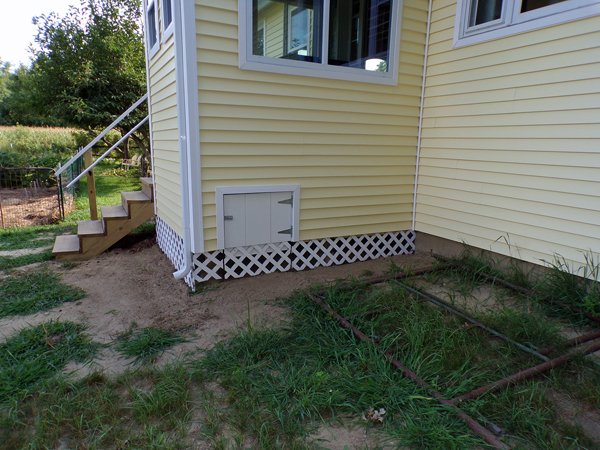 And he re-hung the door and got the north side lattice up.
Later he set about cleaning up the ungodly mess the addition had become. One can safely walk in there again and things are put away.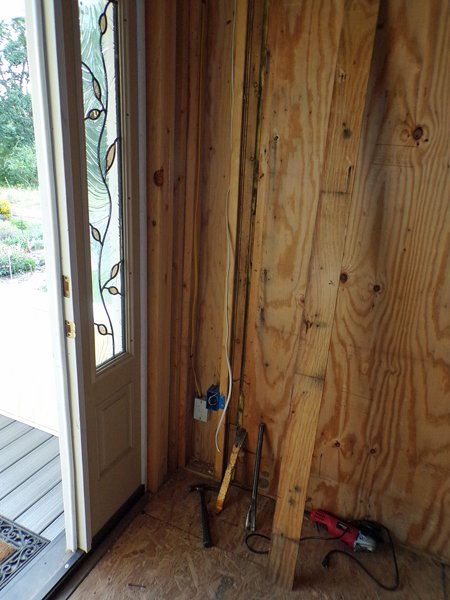 There are a couple small bits of rough electrical to be finished and then we can get our rough inspection and start work inside. Part of that was tearing this wall off so wires can be run.
He also has designed a heavy duty sawbuck system so he can cut the logs without bending over. He ordered the forks for his tractor for lifting the logs onto the sawbuck. I expect he'll be building the system in the next week.
Freezer Camp is Labor Day weekend, the 6th, and we will be spending a good part of the week before preparing for it.