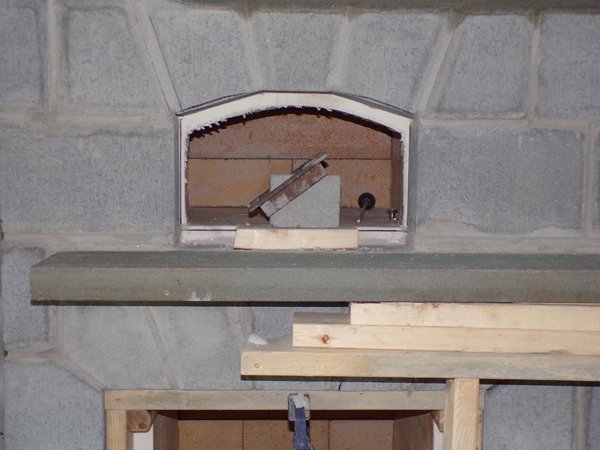 The main mason is working by himself now. On Thursday he made the keyhole stones over the bake oven.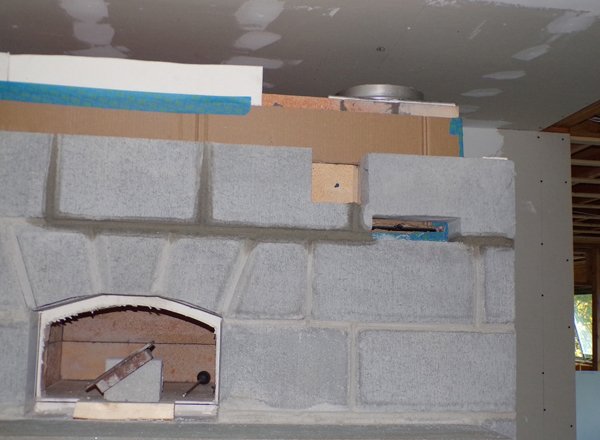 On Friday he made the cutouts for the ash cleanout and the bypass damper. He also laid some blocks on the left side.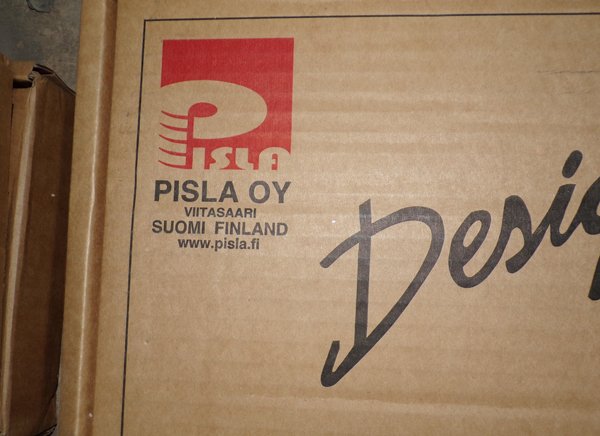 The Finnish company the metal components comes from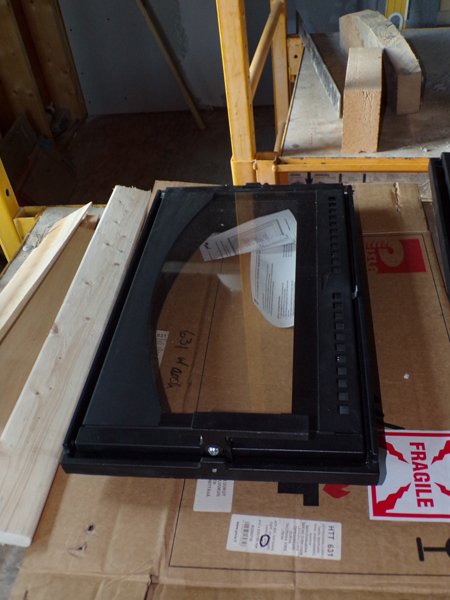 The bake oven door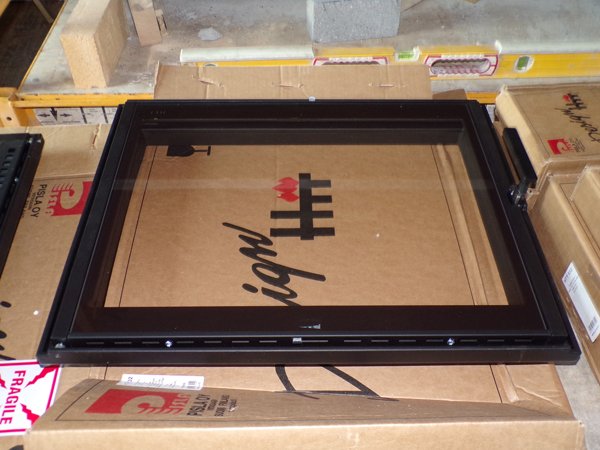 The firebox door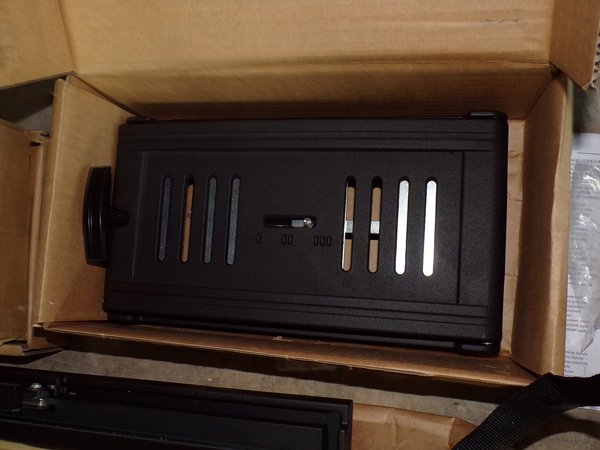 The ash cleanout door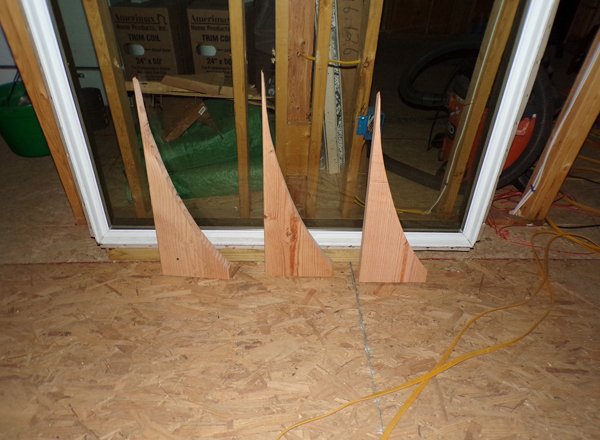 My husband is still waiting for the Trex to come in so he can build the front porch and continue the siding. On Friday he decided to make the headers over the roundtop window.
He had 2 old jigsaws and set about cutting out the shapes. When he'd managed to break his last blade, he went and got more. While putting the blade in, the retainer broke. Scratch one old saw. So he went to get the second one and discovered it is old enough that the new type blades are too wide for it.
We headed out to Lowes to get a new jigsaw. They had none in stock. I went because I was tired of fighting with the sprinklers, all of which were semi functional. I found the very last one at Lowes.
We went over to Home Depot and he found a jigsaw. He much prefers the corded ones to ones with batteries, and corded tools are getting harder to find. I found 2 more sprinklers, so we were both satisfied.
In the end I'm not sure he got all 4 headers cut, as I only found these 3.
Saturday we head to the farmers market for more herb plants, if we can find any, and for a load of compost. He also has to make a milk run today. My son is supposed to come and unload the compost as the truck is needed on Monday if the Trex order comes in.