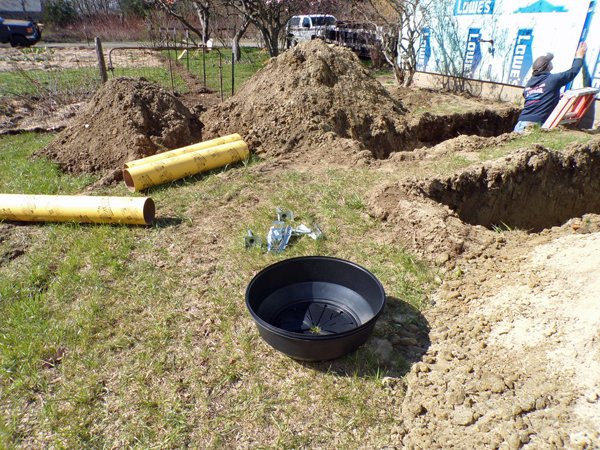 My husband and son got out there first thing on Thursday morning and got started setting the sono tubes for support for the back porch. Sono tubes now have these giant feet so we needed big trenches so they'd fit.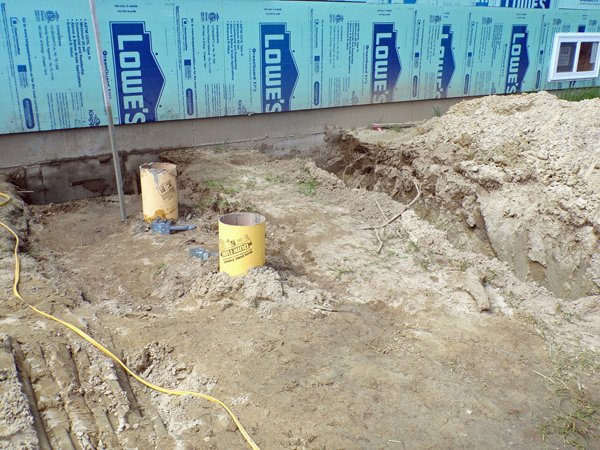 They got the first 2 done just after lunch. My husband decided to wait until Saturday to do the other 2. He was afraid they'd get them in and not filled with concrete before the rain. He learned on the front porch that they collapse quickly when that happens.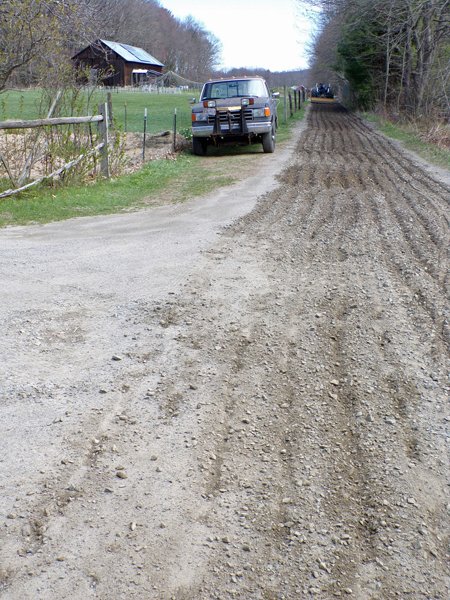 So he worked on filling the holes in the driveway between the house and the barn.
Friday he will finish drilling holes for wire, get the plywood backer up for the electrical panel, and then go pick up all the electrical supplies. The electrician starts on Monday.
There's a new twist in the masonry heater saga. It appears the 2nd contractor often works with the first one, and that was why the sudden flurry of calls/messages from the first one on Tuesday.
The 2nd one e-mailed he really didn't want to take on the project, for fear of treading on toes. My husband called him and explained the problems we'd had, but it looks like a no go.
So he wrote to the 1st one and explained his concerns and is waiting for a reply. It sure turned into a hairball. My husband really doesn't want to undertake a job he's never done before that requires moving so much heavy stuff. We hope this can be worked out.