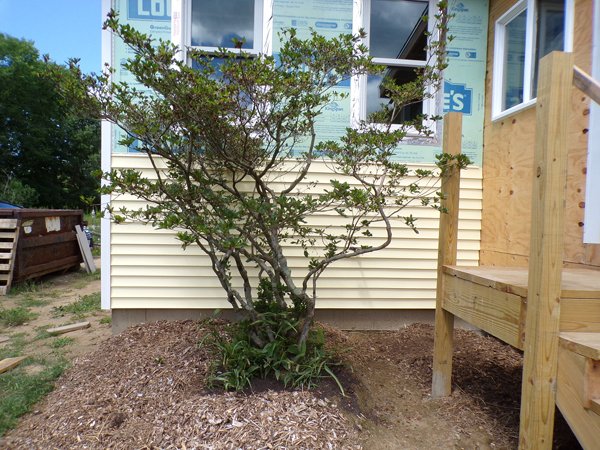 Sunday we moved the pasture pen very early before it got hot. He decided to start the east side, particularly where the azalea was, as it would be hardest to work around.
Sunday was also his birthday, he turned 68. He's not doing too badly for that, and being a disable veteran with end stage liver disease. He's done nearly all the framing, roofing, and siding by himself. Our son helped with the super heavy things.
Once he'd gotten this far on the east wall he decided to quit and do something fun. So we did.