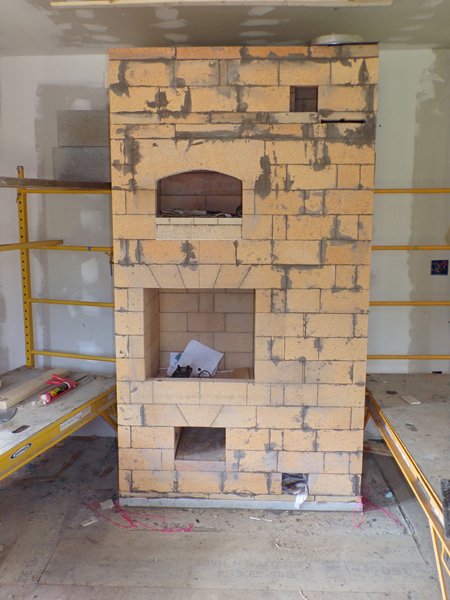 The mason came out on Sunday because he wanted the core finished for when they both were able to work together for the last day on Monday. He hopes to get all the gray blocks in place this week and have this part finished.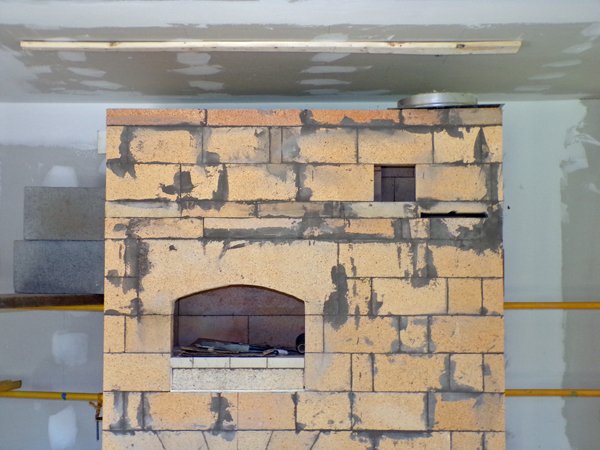 That's the thimble for the chimney stack top right. The slit underneath it is a bypass damper, for when the stove doesn't want to get going on those few mornings.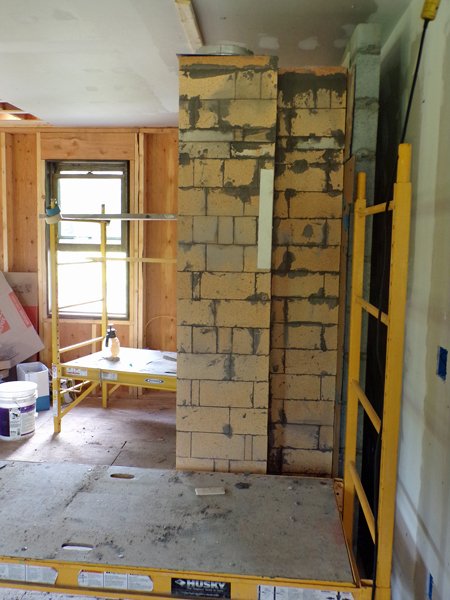 This mass of firebrick, plus the gray blocks will retain heat for at least 12 hours and up to 24 on one very hot burn. They say you use about 50% less wood and can burn any type of wood. We will find out this winter…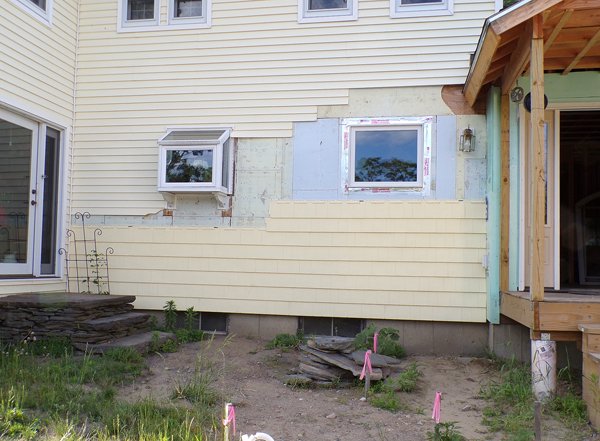 Once my husband was done carting me to and from strawberry picking, and had finished hulling the 26# I'd picked, he got this much done on the south side of the existing house.
This side has a cedar shake style of vinyl and is the same color as the old siding. But it is much harder to install, have several locking mechanisms that need to be engaged to lie flat and show no seams.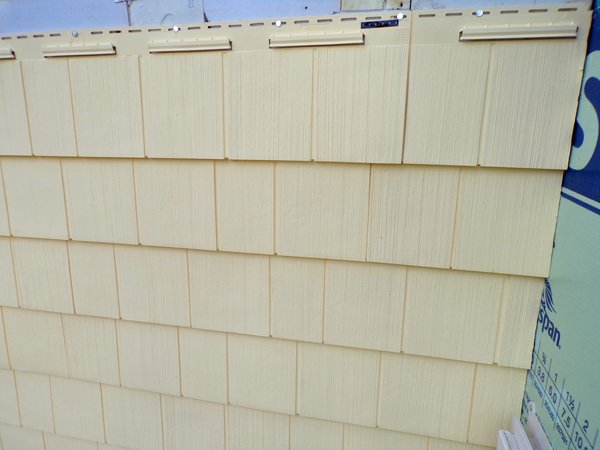 This shows one of the 3 sets of locks, along the top. The other 2 are at either end of each piece.
There are 3 places we will use this style, this whole south side of the older existing part, the front porch, and in the eaves area of the south side of the addition. The rest is the standard clapboard style.
I would have LOVED to do the entire house in this shake style, but it is VERY expensive. So this is as much as we could afford.