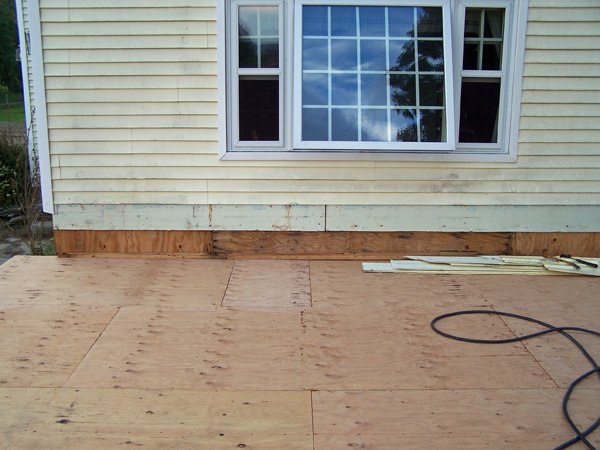 He got those last pieces on, made sure all the sheets were completely nailed down, checked all the joist hangers had all their nails, and cleaned up the cellar and deck. That part is done.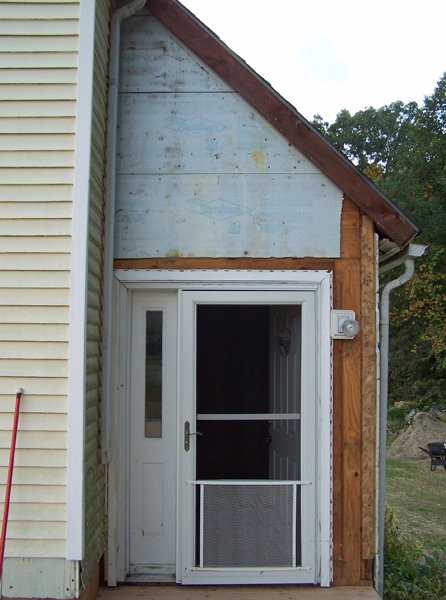 Then he proceeded to make a new mess: tearing off the siding and insulation on the mudroom wall/backdoor area. The first wall is to be the north wall, 32' long if I remember right. It attaches where the gutter on the right is.
Tuesday he goes to get cabinets, again, hopefully they will have found them this time. Once they are unloaded, he reloads the truck with firewood for my son to unload, and sets about building the first wall.
Now we can get the cellar floor poured. That will be the last of contractors until he reaches electric and plumbing.