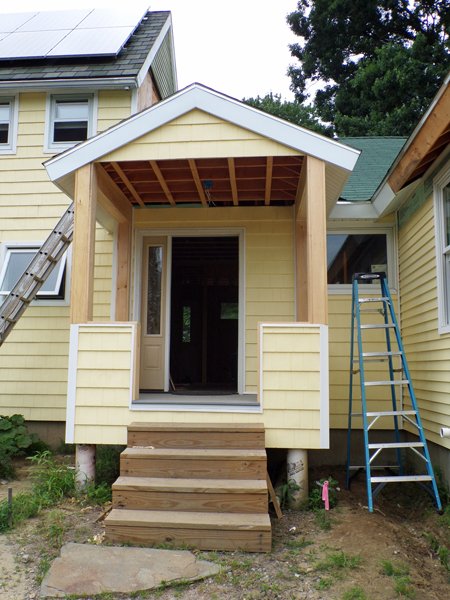 On Tuesday his goal was to get it all done, down to the far corner of the living room. He did get the porch all finished, except the ceiling and painting. The ceiling has to wait for the electrical inspection. The painting waits until the siding, gutters, and stonework are done.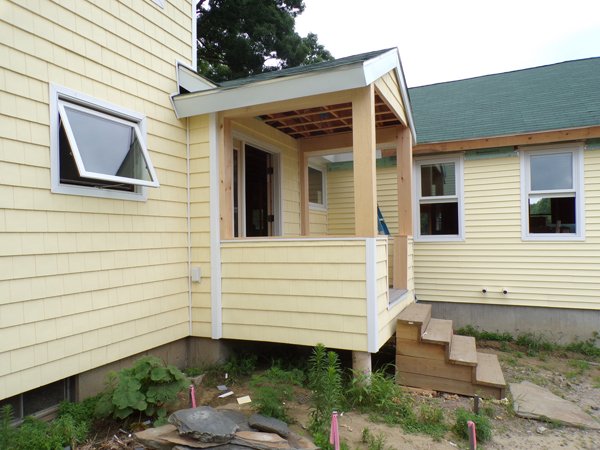 You can see he didn't make it much past the inner corner.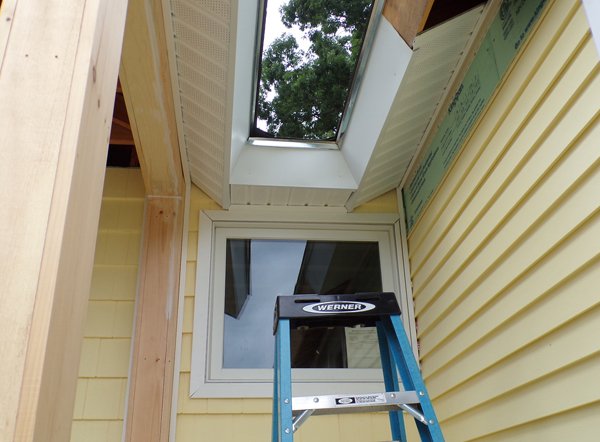 This is why. He had 3 different angles he had to cover and it took him a long time to get them done. The gutter guys will have fun with this area too….
Wednesday he will finish the west wall and start on the south living room wall, until the storms move in.