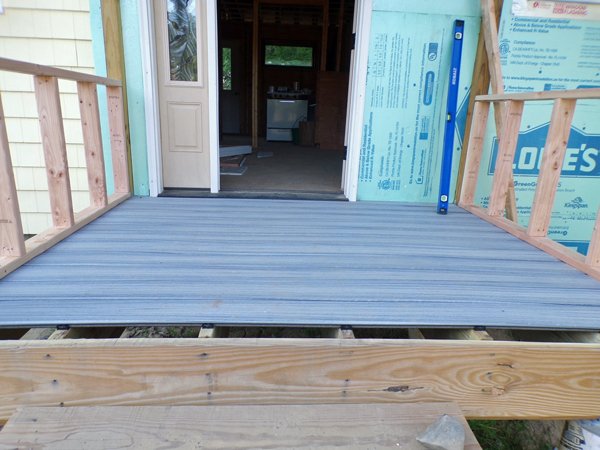 On Friday morning he got started and tore up the temporary plywood floor on the porch. He'd had the 16' Trex cut to 8' and they seemed to go down pretty quickly.
Then he got the 30" high sides built. The 4' wide stone steps will be centered so he was trying to decide how he was going to build those little walls and secure them so they don't wobble.
There had been talk of floor to ceiling posts, but he'd decided against that. I think he's thinking about a short post, and using very sturdy metal railings on the steps.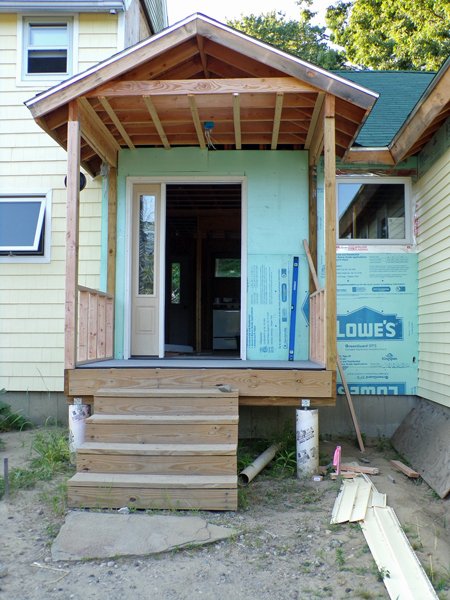 The gutter contractor called on Friday wanting to start on Monday. My husband told him it would probably be the following Monday. Next week he plans to get the brake for the aluminum and set it up in the living room.
The person doing the repairs on the cow stove door for the masonry heater called and said it was done. We went up to pick it up but it had gone out on the truck, supposed to be delivered last night. Hopefully it will come on Saturday.