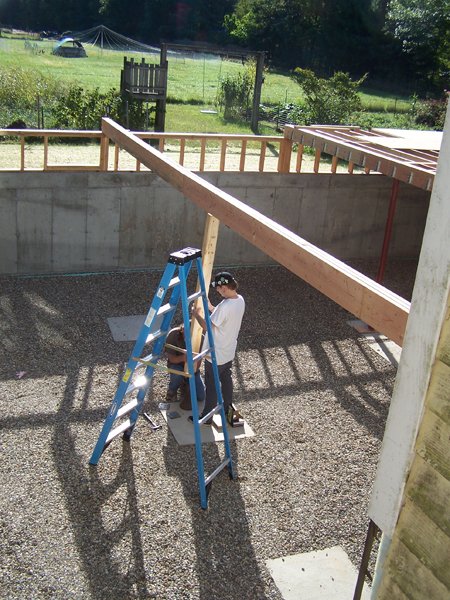 They got an early start on Monday, moving the huge carrying beam into place.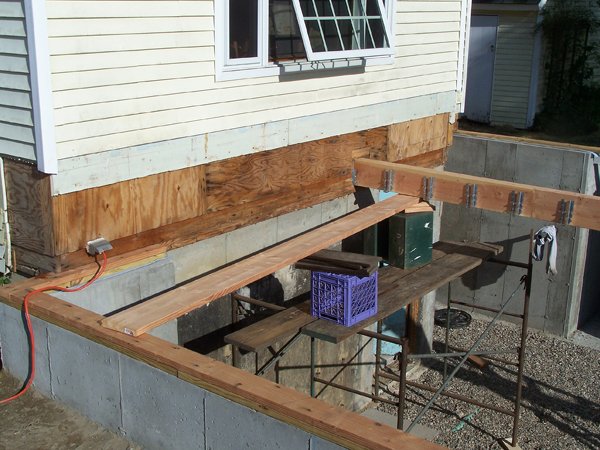 My husband had a section of staging and he used that, and various other bits and pieces to support the west end of the beam as they slid it along and into place.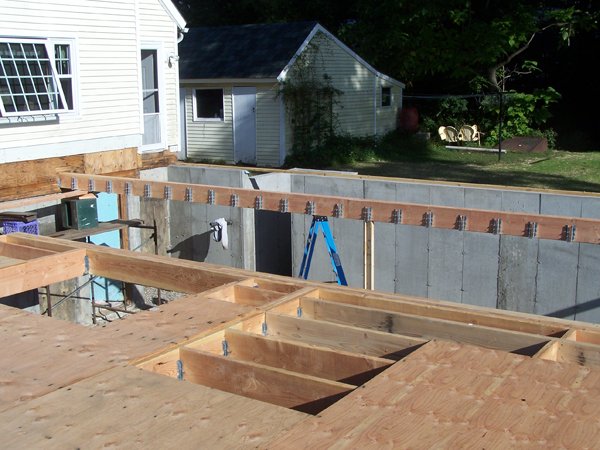 In place and supported by a temporary support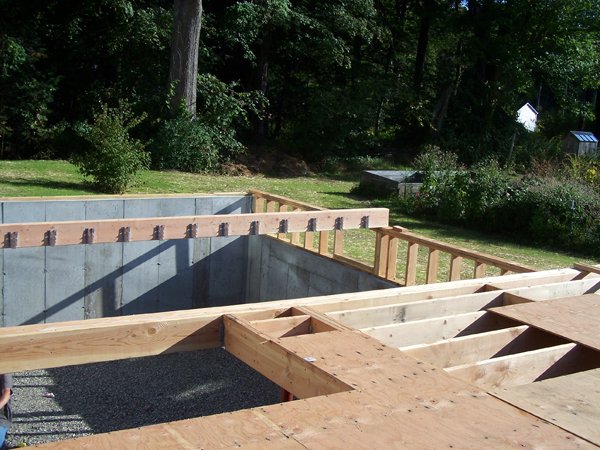 The east end was easier as it had the wall to slide along.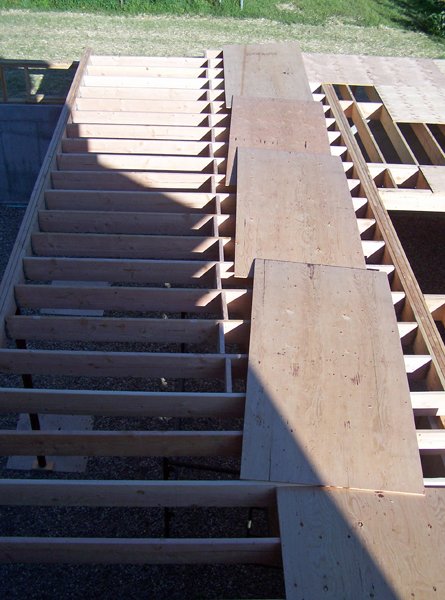 My son helped him until noon, but he kept working, putting the joists in for the kitchen and dining room floors. He got most of the bridging in also.
But he'd done far too much and was in bed at 5PM. Hope this won't mean he's not in good enough shape to do much for the next 2 days…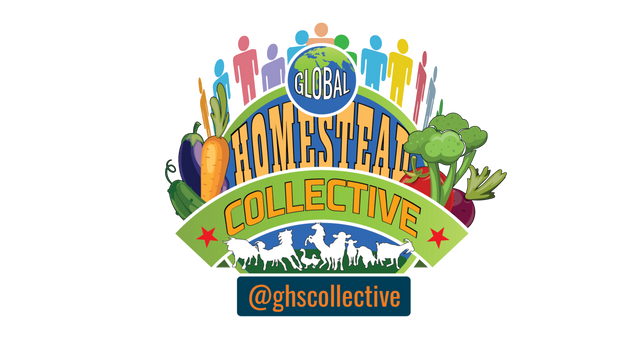 Join Us on Discord. https://discord.gg/hPJs5Rb