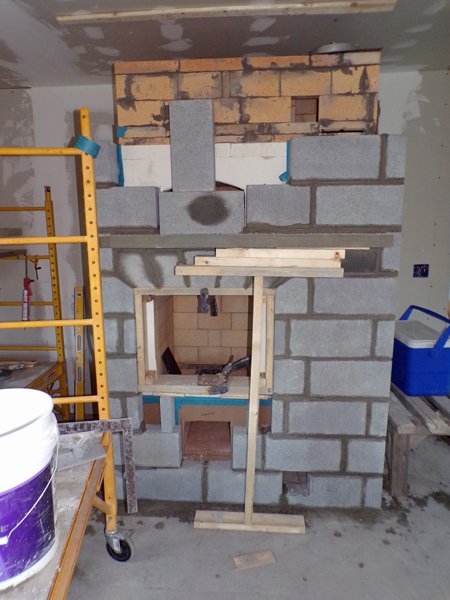 The masons were out early and set to work, the last day they could work together. The main mason will be out later this week to finish up and clean up.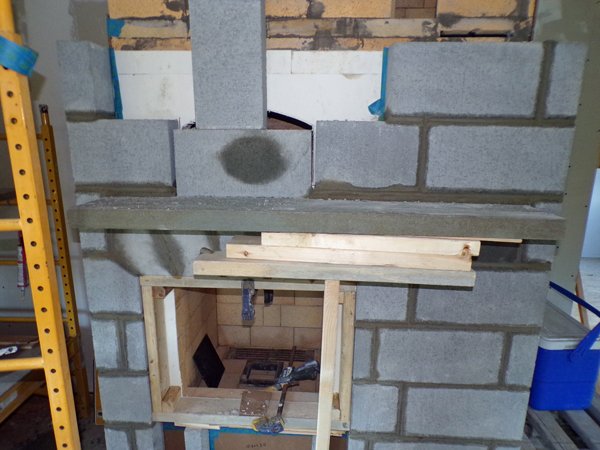 The bluestone mantle was cut to size and put in place. The blocks in front of the bake oven are just to hold it in place.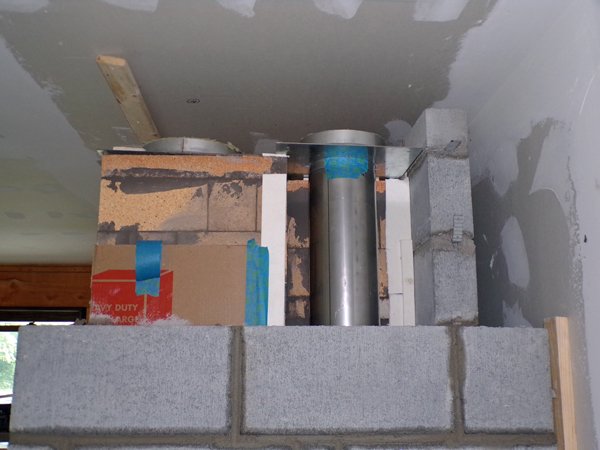 The stove pipe is for the stove in the rod shop in the cellar.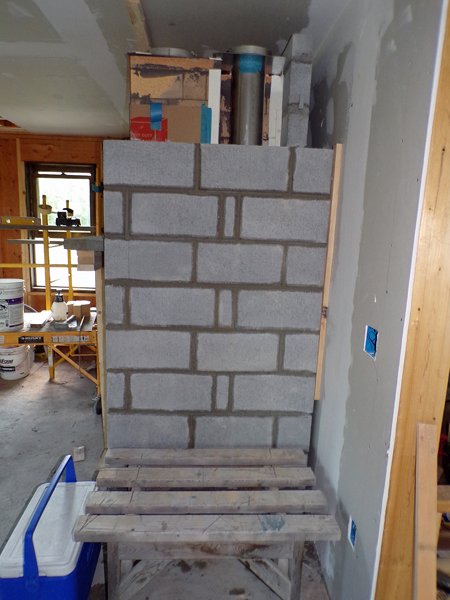 The mason said he'd be back on Wednesday to finish up. He's not doing the stone façade, my husband will be doing that.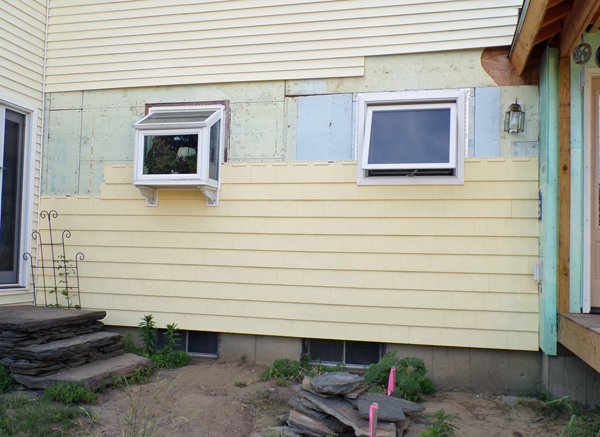 First thing Monday morning my husband took the trim surround down to the cabinet builder to see if he would make the jamb extension for the roundtop. It was good timing as the cabinet builder had cleared out his backlog and didn't have a lot coming in.
He'd have to build a frame for curving the wood, using pine, and said it would be ready in a couple weeks. That's a relief!
When he got home, he had to go up and see why the dryer stopped turning. Broken belt as suspected, at least 2 weeks to get one. He finally got started on the siding late morning, doing the trim around the windows first.
The mason went to use his chopsaw and came to him saying, "You do know the blade is on backwards?" The reply was yes, because he is cutting vinyl…
Tuesday he has to return a repaired computer and then he can get started again. We've got really high temps coming in for the rest of the week, so I don't know how much he can get done, out there in the sun.